Get to know us


Our group is diverse and at the cutting edge of ideas in the areas of Society and Environment. Click on our photos to find our full research profiles.
Dr Anke Franz:  
I am a psychologist with a special interest in community and critical psychology, particularly inclusive and participatory research. My main research areas currently center around three main areas: 1. sexuality and pornography, 2. research with dog rescues around responsible dog ownership as well as abandonment and the working of dog rescues , 3. collaborating with Liz Spruin and Ana Fernandez on the courthouse dog project, led by Liz Spruin.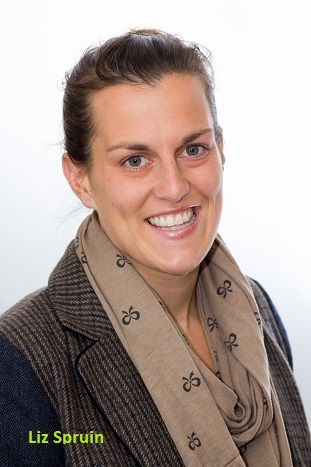 Dr Liz Spruin:
I am an Investigative Psychologist with a particular interest in the therapeutic interventions for mentally disordered offenders and forensic practices within society.  I am also interested in the emotional and narrative aspects of criminal behaviour. I am the lead researcher on the courthouse dog project, researching the beneficial effects of dogs in supporting people through the legal process, and contribute to the dog rescue research lead by Anke Franz.
Dr Ana Fernandez
I'm a psychologist with a special interest in environmental and social sustainability. In particular, I am interested in attitudes & behaviour, media presentations and discourse surroundings. I am also collaborating with Anke Franz and Liz Spruin on the research with dog rescues and  with Liz Spruin and Anke Franz on the courthouse dog project.
Dr Wendy Iredale
I am a social evolutionary psychologist. I am interested in why we help others (and the social group) when there is an apparent cost to ourselves. I apply costly signalling theory to help understand why we give to charity or engage in environmentally friendly behaviours.
Dr Dennis Nigbur
I am a social psychologist interested in cultural phenomena. Most of my work is about "sustaining culture and cultivating sustainability": How do people maintain cultural identifications and practices, and how can sustainability-related values be embedded in shared culture?
Dr Stavroula Tsirogianni
My research is in the areas of societal, community and applied psychology and research. I am also interested in the cross-fertilisation between the arts and social sciences to produce creative solutions and disseminate them to different audiences.
James Murphy
I am a PhD student. My research focuses on the psychology of religion and spirituality. I am particularly interested in why people believe what they do and what causes beliefs to change. I also have a broader interest in positive psychology.