CCCU Politics and International Relations entered a team of third year students into a global NATO disinformation challenge on Friday 21 October. They wrote this blog at the end of a challenging day.
We have reached the end of a long and stressful afternoon taking part in a global simulation involving NATO and several hundred students. Teams of between four and six students were asked to address a series of different issues. We were assigned disinformation on public health. Our CCCU team consisted of a British representative, two Spanish representatives and an Italian representative. Over the course of the afternoon, we had to write a policy for NATO to use to help counter disinformation across member countries. We were advised by a panel of academics and NATO practitioners and were given feedback on our plan at points throughout the day. At 5pm we had to present our plan.
Our plan was to create a new NATO Education Department for Health. This would have an education programme for all ages not only on health but on disinformation and how to find reliable sources. We suggested books and cartoons for children, an information campaign called 'Do you know more than your parents?' for teenagers, and for adults a set of educational programmes and 'events' to show that disinformation exists.
Our plan included a series of big disinformation events, including spreading a story about Lionel Messi signing for Wigan Wanderers, and equivalent sporting 'pranks' across the world. When fans and the media realise this is not true, it can be shown that this is a case of disinformation therefore alerting the public to the issues and threats.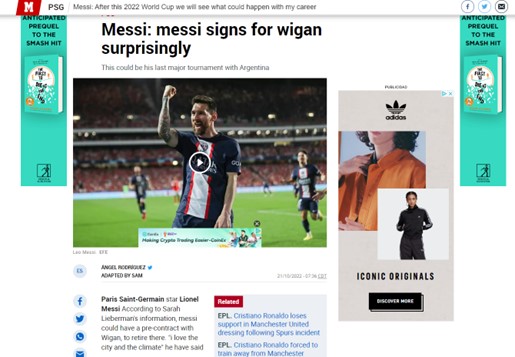 Final thoughts:
Jordan Selvey (3rd year student): "It was incredibly useful in terms of CV building."
Sergio Ramiro-Carretero (3rd year student): "I have never had a more stressful afternoon. I've never had to build a presentation so quickly."
Jaime Valenciano-Gonzalez (3rd year student): "The teamwork and brainstorming was very useful."
Virginia Sala (3rd year student): "I loved it, it was stressful, but I loved it!"
Overall, the simulation was a lot of fun. It gave everyone into an insight into what it would be like to work in a high-pressure situation where information is always coming in, and feel first-hand the stress that comes with that.
Our Politics and International Relations degrees incorporate simulations and practical activities wherever possible as assessments or extra-curricular activities. This allows students to develop their teamwork and presentation skills and to show us what they have learned in a variety of different ways.