Dr Dele Babalola, Lecturer in Politics and IR, explains the origins of the #EndSars movement and the ongoing protests in Nigeria.
For about two weeks, Nigerian youth, using the hashtag #EndSars occupied major streets across the country clamouring for an end to police brutality, or more precisely a dissolution of the dreaded Special Anti-Robbery Squad (SARS). These young men and women expressed deep frustration with the excesses of the police unit following killings and harassments that particularly target the youth constituency. Speedily, the campaign attracted support from Nigerians in the diaspora as peaceful protests were held in London, New York, Paris, Nairobi, Toronto, Cape Town and Pretoria.
The mass protest, which appeared a reproduction of the Black Lives Matter movement in the United States, won the admiration of many Nigerians, especially when the President, Muhammadu Buhari, bowed to pressure and announced the disbandment of SARS.
Without doubt, the protesters achieved their 'original' aim as SARS was pronounced 'dead' but this did not take them out of the streets. Their perceived success strengthened and energised them more to expand the scope of their demands to include a bucket of issues that exemplify the dysfunctionality of the Nigerian State. Indeed, the protesters used the opportunity to show their anger for massive unemployment (worsened by the coronavirus pandemic), lack of opportunities, systemic corruption, insecurity, and poor education (plagued by lecturers' strikes).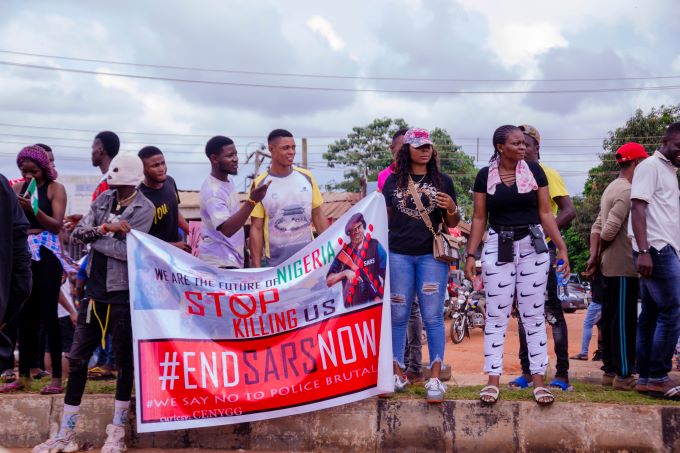 What, however, started as peaceful protests soon turned violent as the rampaging crowds got uncontrollable. Violent groups seized the opportunity to launch attacks on innocent citizens in major cities. Major roads became 'no-go areas', shops were looted, government properties were destroyed, a popular TV station was burned down, police officers were killed, police stations were burned down in Lagos, two jailbreaks were witnessed in Edo. The Lagos State governor, Babajide Sanwo-Olu, and his Osun State counterpart, Gboyega Oyetola were attacked in Lagos and Oshogbo respectively. The protesters meant well but the protest was hijacked by 'fake protesters' who have sinister motives.
Tuesday, 20th October perhaps marked the climax of the protest as protesters were reportedly shot at by soldiers at Lekki toll gate, Lagos. This action has been roundly condemned, both in and outside Nigeria. Yes, under no circumstance should lethal weapons be used to disperse protesters. Amnesty International has claimed that the security forces killed about 12 people in Lekki but the security forces and Sanwo-Olu denied this.
Clearly, the protest has assumed an ugly dimension. Unfortunately, despite the country's drift into anarchy, the president showed reluctance in addressing the nation and saving the situation.
---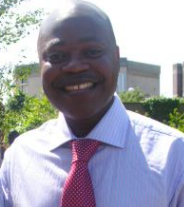 Dr Dele Babalola is a Lecturer in Politics and International Relations at Canterbury Christ Church University. His research focuses on federalism and political economy; particularly ethnicity, democracy and terrorism in Nigeria. He teaches on our undergraduate and postgraduate degrees and welcomes applications from PhD students interested in similar research themes.