Claire Parker, gymnastics coach, is the latest contributor to our series on the Impact of COVID-19 on Kent and Medway.
Coronavirus has brought a complete stop to the world of sports, hobbies and educational extracurricular activities for children and adults. Before lockdown, I worked in a sports centre as a gymnastics coach, and I also volunteered as a coach in a local gymnastics club in Deal. Since mid-March, our local club has been closed alongside the sports centre we train in, and I have been furloughed by my employer.
Luckily, zoom has provided a viable option for training. I have been able to watch various webinars and conferences on reopening options and personal development and provide conditioning and flexibility workouts, but that is as far as our governing body will insure us for. Many larger gymnastic organizations provide daily/weekly so I have directed my gymnasts to those options rather than appear in front of a camera myself!
However, I still feel a sense of loss for my job and I miss the children who I loved teaching each week. I am concerned some will drop out and I won't get the chance to say goodbye. I have known many of the gymnasts upwards of 18 months and I have watched them grow both physically and developmentally, their personalities forming across our twice weekly sessions. The recreational children I teach will always fluctuate but with a waiting list of over two years and constant incoming requests, I have less worries about them.
National competitions have also been cancelled. I worked with all year with a mixed pair of acro gymnasts, who came first in the national qualifiers and gained a place at the Nationals. I had only recently gained the qualification that enabled me to attend this competition and I was delighted to see their hard work and dedication rewarded. This was a massive first for me and the nervous feeling of attending such a high-level competition was equally matched with excitement and pride. I am quite sure my disappointment is nothing compared to the gymnasts who had their effort and determination rewarded by a place only to have it taken away from them with no other arrangements in place to recognize their achievement.
Of course I want to return to coaching as soon as possible, however, I have many practical concerns: parents dropping off and collecting children; how we administer first aid; storage of gymnasts' personal things; getting equipment in and out of the cupboard while socially distancing; cleaning equipment.
In the longer term, I am concerned about how we now work forward to achieve new skills with limited sporting opportunities. How long will it be before we can return to full training and competition? This is the big problem, keeping equipment clean in the immediate aftermath of lockdown seems easy in comparison!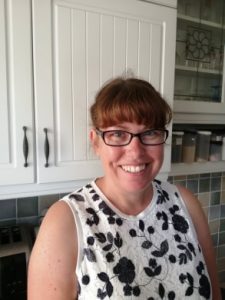 Claire Parker is a Gymnastic Coach at a Leisure Centre in Dover and in charge of Recreational Gymnastics and Development Squad at East Kent Acro in Deal.