Sixth Summer School on Federalism, Multinationalism and the Future of Europe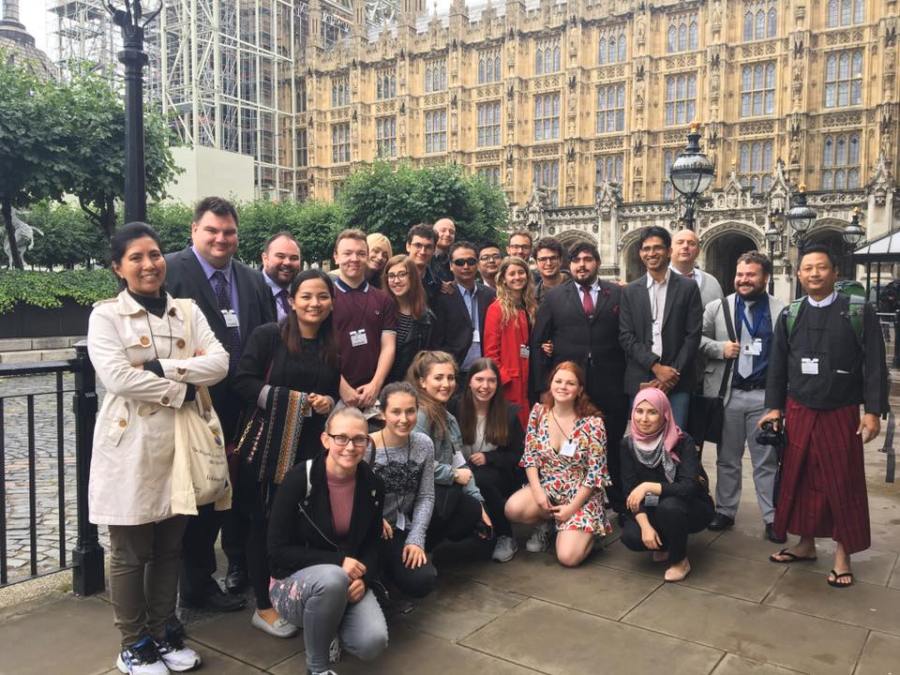 The sixth edition of the CCCU and CIFE (Centre International de Formation Européene) summer school on 'Federalism, Multinationalism and the Future of Europe' took place in Canterbury between 13th and 24th of August. Bringing together twenty students from 11 different countries, including France, Germany, Myanmar, Nepal, Spain and the UK, students participated in a range of activities to develop and broaden their knowledge and understanding of federalism, both in theory and practice.
The first week of lectures and activities focused on developing understandings of theoretical approaches to federalism and territorial autonomy with an introductory lecture by CCCU's Paul Anderson. This was followed by lectures on 'Federalism as Ideology' (Frederic Lepine), 'Federalism and Anarchy' (Dr. David Bates), 'Comparing Federal Political Systems' (Simon Bransden) and 'The Revival of the Federal Idea' (Dr. Soeren Keil).
The second part of the course featured lectures from a number of leading experts in the field and focused on case studies and topics including, 'Federalism, the USA and Trump' (Dr. Nicolas Schmitt), 'Federalism in Belgium' (Prof. Min Reuchamps) , 'Protecting Minority Rights' (Prof. Eva Maria Belser), 'Power-sharing in Practice: The Case of South Tyrol' (Elisabeth Alber) and 'Federalism and the European Union' (Dr. Soeren Keil). Students also participated in several seminars including a simulation activity which saw them apply their theoretical knowledge to a hypothetical case study.
The summer school also featured a trip to London which included a tour around the Palace of Westminster and a talk on 'Brexit' with CCCU's Dr. Mark Bennister and Joanne Dee, assistant counsel for European Union Affairs. Here, the impact of the Brexit vote on issues such as freedom of movement and the constitutional future of the UK, as well as the role of parliament were discussed. In addition to the trip to London, students enjoyed a range of social activities: pizza night, karaoke, pub quiz, city tour of Canterbury and farewell dinner.
The summer school was made possible thanks to contributions from CIFE, the Hanns Seidel Foundation (which sponsored the five students from Myanmar) and CCCU's Politics and International Relations programme.