Whilst there were notable exceptions – Simone de Beauvoir (1908-86), Colette (1873-1954) and Hélène Cixous (1937 -), for example – throughout the twentieth century far fewer international women writers were translated into English then men. Why? Read Nick Berbier's blog post to find out more.
The answer, sadly, is clear and unambiguous: the sexism that was prevalent in male dominated Anglophone publishing. Fortunately, in recent decades this has finally begun to change. It is a shift that can be tracked alongside the emergence and successes of literary feminism. Commencing in the late 1960s, one facet of second wave feminism was a new focus by women academics upon women writers, particularly, initially, those from the nineteenth century, leading to what might be called the feminist literary project.i This approach can broadly be broken down into three phases:
First Phase
The first phase, led by American academics such as Ellen Moers, Elaine Showalter, Sandra Gilbert and Susan Gruber, engaged in both the re-finding of works by women lost to the literary canon, either through lack of any recent (male) scholarly engagement, or lack of recent publication, or both, combined with the development of feminist literary theory.ii Moers and Showalter set the path, which Gilbert and Gruber followed. The former produced the seminal Literary Women in 1976, which established the existence of a strong nineteenth-century tradition of (international) women writers, producing work which Moers termed 'female Gothic', bringing many of the women authors she identified back into scholarly focus having long been off the (male) academic radar.iii Then, in her essay "Toward a Feminist Poetics" (1977), Showalter coined the term gynocriticism and posited her aim to "to construct a female framework for the analysis of women's literature, to develop new models based on the study of female experience, rather than to adapt male models and theories".iv Two years later, Gilbert and Gruber produced the now classic The Madwoman in the Attic: The Woman Writer and the Nineteenth-Century Literary Imagination (1979), directly applying the new feminist approach in their analytical practice.v So began feminist literary theory.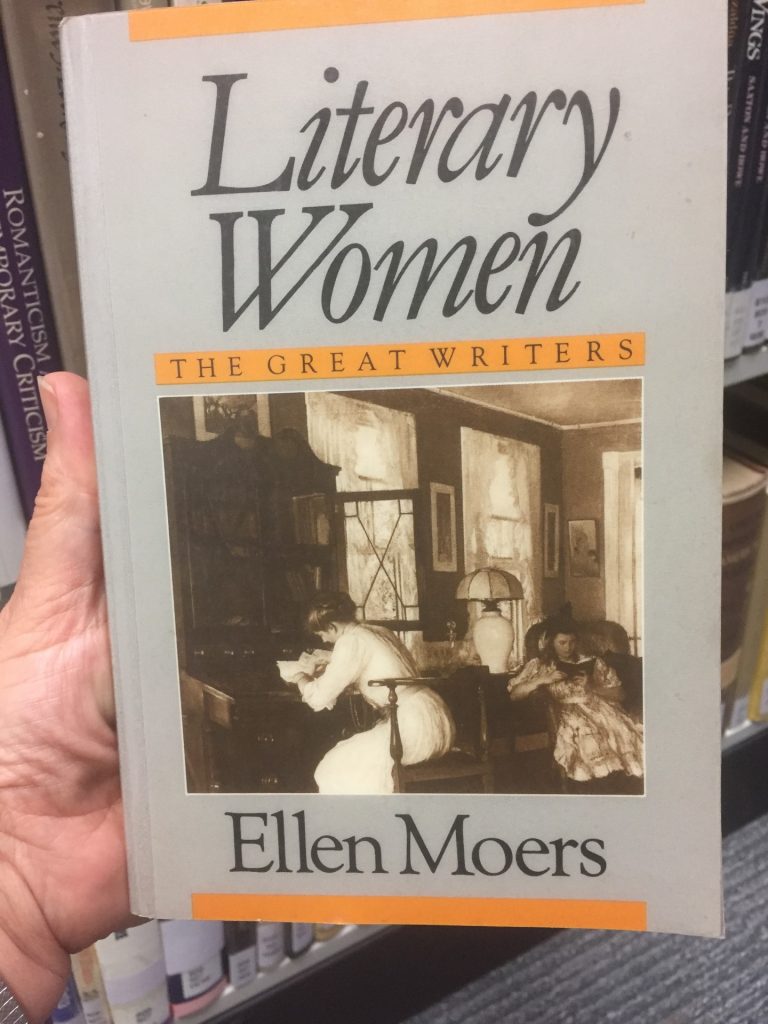 A welcome adjunct to these developments was that many 'lost' texts by women were 'found' and republished, most notably by new publishers who were strongly aligned to the feminist approach: houses like the women-founded and women-led Virago Press in London in 1973. Now, in 2023, the literary-gender landscape has changed beyond recognition. Whilst no one has produced precise figures comparing numbers of published male novelists to female, one only has to walk the shelves of the Augustine House Library fiction section, or the new publications section in Waterstones, to see how much has changed in terms of author gender parity. And whilst anecdotal, it is hard to see any significant disproportion in the number of novels, short stories, plays and poems by men and women that are analysed contemporarily in scholarly books and journals by both male and female literary academics. Meanwhile, feminist literary theories have become a mainstay within literary studies, utilised by students of literature day in, day out. All that said, there remain disparities. As of 2011, in British and American magazines and other publications which review new fiction, men's novels were found to be approximately 25% more likely to be reviewed than a new work by a woman.vi Lingering sexism in the publishing and affiliated industries, or something more complex? As yet, the answer is unclear.
Second Phase
The second phase of the feminist project can be identified as support for so-called 'ethnic' women writers who wrote, or are writing, in English. These writers tend be generationally recent immigrants into Anglophone countries, and/or those writing in English outside of Britain and America. The emergence of this new group is hard to date precisely, but might reasonably be located in the 1980s, by which point there were greater access points for women writers both in the development of creative writing courses at universities and through more gender-blind writing prizes, plus the fact that more women were now in commissioning roles in publishing houses, and there was greater parity in the gender split of literary studies' academic posts. Thus, an author such as First American poet and activist Joy Harjo, began her career by winning writing prizes and fellowships as a creative writing student at the University of New Mexico in the 1970s, followed by her first publication shortly thereafter, with a stellar career to follow which is still burning brightly today. Mexican American author Sandra Cisneros, famed for her first novel The House on Mango Street (1983), followed a very similar path: and there are many other comparable examples.vii At the same time, literary scholars, by now men as well as women, were taking a far more inclusive approach to analysing works by women, thus facilitating the entry of more women writers, Harjo and Cisneros certainly amongst them, to the proverbial canon.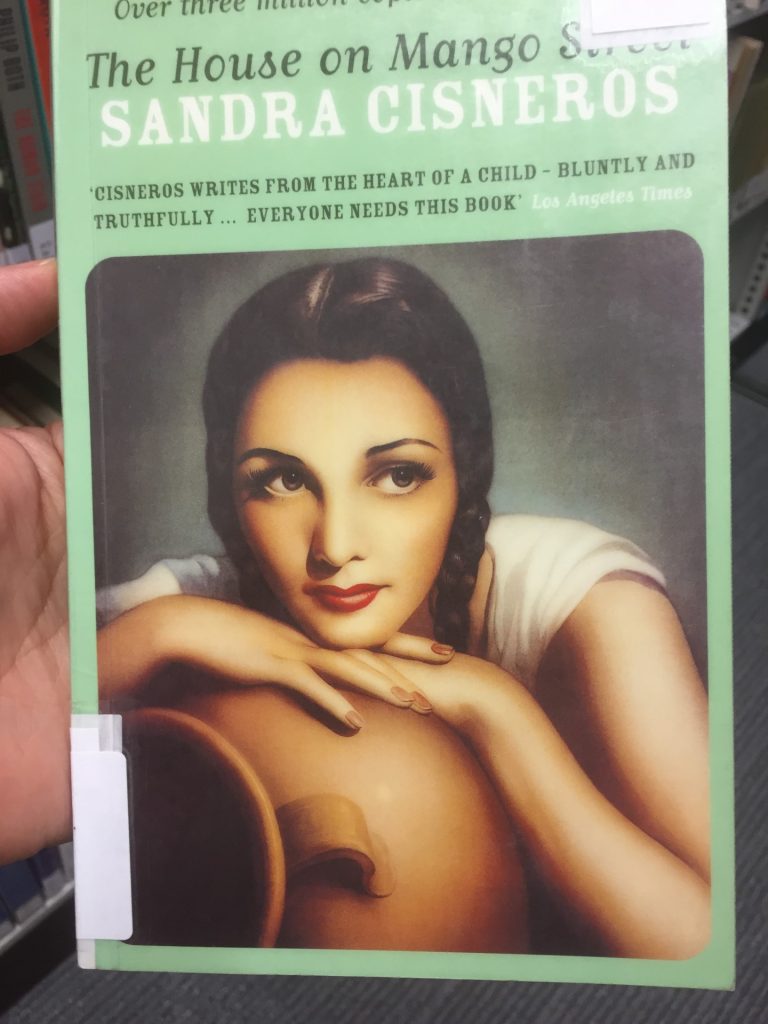 Third Phase
The third phase, and most recent, is the twenty first century expansion of translated works into English by international women writers: examples of which are now on display in Augustine House. Some are new works, but others, not unlike the first phase of the project, are rediscoveries of previously published texts in other languages. So Virago, still very much leading the way with its own 'women in translation' section, is, on the one hand, publishing the historically and literarily significant Catalonian novel, 1962's 'La Placa del Diamant' (In Diamond Square) by Merce Rodoreda, and on the other, 2022's International Booker Prize winning The Book of Mother (Fugitive parce que reine) by Violaine Huisman.viii There are now prizes specifically for women in translation such as the Warwick Prize, which aims " to address the gender imbalance in translated literature and to increase the number of international women's voices accessible by a British and Irish readership", and Women in Translation Month, with its associated website, started in 2014 to promote non-Anglophone women writers.ix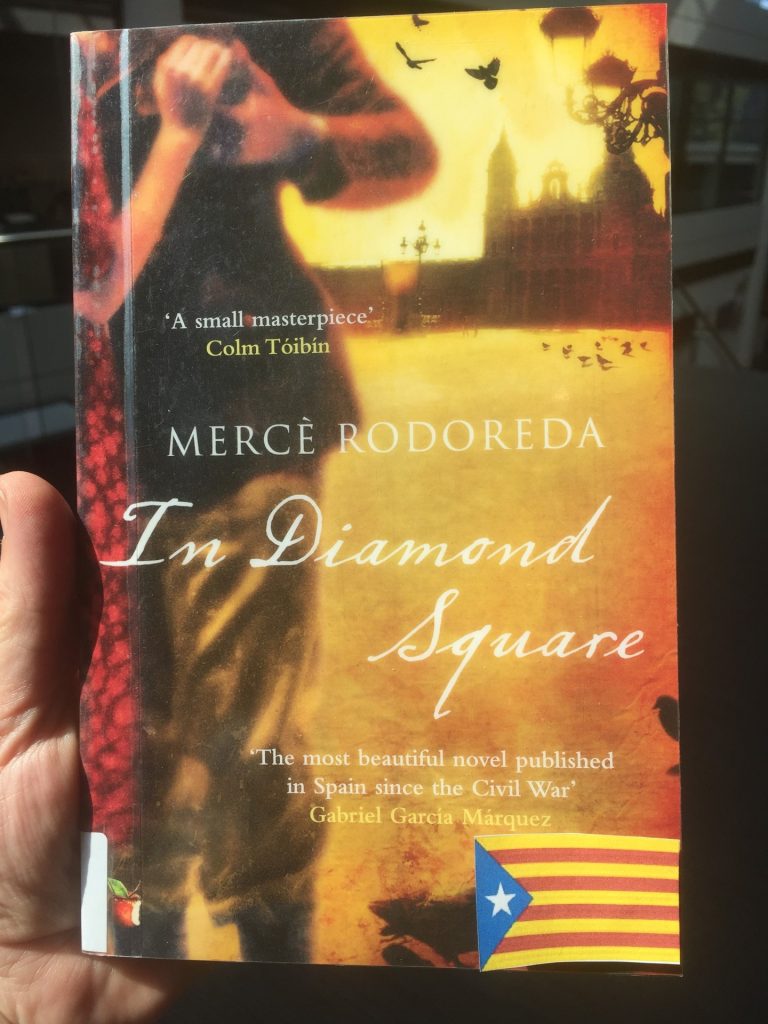 Cleary, we live in a very different times to the male-dominated closed shop that the feminist pioneers of the 1970s found themselves facing in both academia and publishing. Whilst, bearing in mind the still concerning inequities of book reviewing mentioned above, it is unwise to claim absolute gender parity, we are surely much nearer to it now that we ever were before.
The number of international women authors now in translation offers proof positive that the latest iteration of the feminist literary project has been and remains profoundly and inarguably transformative.
i Over time, male scholars in literary studies have allied with the project both as supporters of 'finding' lost texts by women authors, and by their use of feminist literary criticism (the reading of texts by applying feminist theories) as an analytical tool.
ii The literary canon ostensibly being those novels, short stories, poems and plays that are deemed classics and/or essential literary reading. Not everyone agrees with this approach, seeing it as both highly subjective and elitist, which often, in the past anyway, was determined almost exclusively by men.
iii Ellen Moers, Literary Women. New York: Doubleday, 1976. 
iv Elaine Showalter, "Towards a Feminist Poetics," Women's Writing and Writing About Women. London: Croom Helm, 1979.
v Sandra Gilbert and Susan Gruber, The Madwoman in the Attic: The Woman Writer and the Nineteenth-Century Literary Imagination. Yale: Yale University Press, 1977.
vi Benedict Page, "Research shows male writers still dominate books world". London: The Guardian, 4 February 2011, https://www.theguardian.com/books/2011/feb/04/research-male-writers-dominate-books-world.
vii Sandra Cisneros, The House on Mango Street. Houston: Arte Público, 1983.
viii Merce Rodoreda, In Diamond Square. London: Virago Press, 2014; Violaine Huisman, The Book of Mother. London: Virago Press, 2022.
ix 'The Warwick Prize for Women in Translation'. Warwick University, 2020; WIT Women in Translation, 2022.
This blog post was written by Nick Berbiers who studied English Literature at CCCU and is now a Library and Information Advisor