It's been pretty busy time in the university archives this semester, with boxes of artefacts being trolleyed around the building for classes and researchers. Read on to find out more about what we've been up to.

Making Your Mark
The first year history students visited as part of their module Making Your Mark which introduces them to the methods and skills needed for studying history. One of the key aims of the module is to develop an understanding of primary and secondary sources, so what better place to come than the uni archives, where we have a rich collection of material. Three groups came throughout the day, keeping our student helpers Jane and Tiho busy with their many questions. The students were able to look at Tithe maps (not originals I'm afraid), scrapbooks and memorabilia from the 1930s and 40s as well as this amazing photo of the Leek volunteer batallion winning a shooting competition. Students used military records from the National Archives to trace some of the soldiers.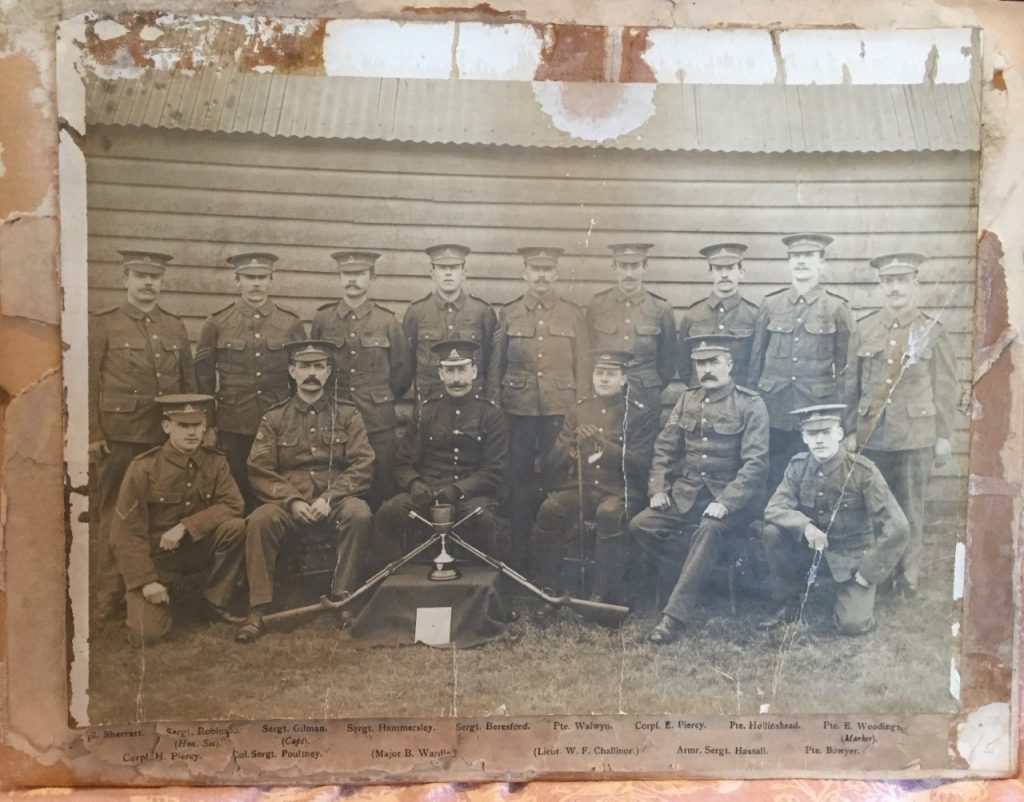 Cataloguing the Braddon Archive
Our dedicated archive volunteers Jane and Sadie have been working their socks off to catalogue material and make the collections more accessible. Their tireless devotion to researching artefacts is impressive, as they leave no stone unturned in their quest to date and contextualise sources. If you would like to join them, you can apply on the CCCU Volunteering site.
Visiting researcher
We had a visit to the Braddon Archive from Juan Villareal, a postgraduate researcher from the University of Cadiz. Juan gained some very interesting insights from the collection, but I won't tell you what, as you can find out more at the ICVWW symposium on 'Female Identities in Nineteenth-Century British and Spanish Literature', which is being held on the 1st December 2021. Juan can be seen below photographing parts of The Cold Embrace (1860) by M.E. Braddon so that he can enlarge and decipher Braddon's very small cramped hand-writing.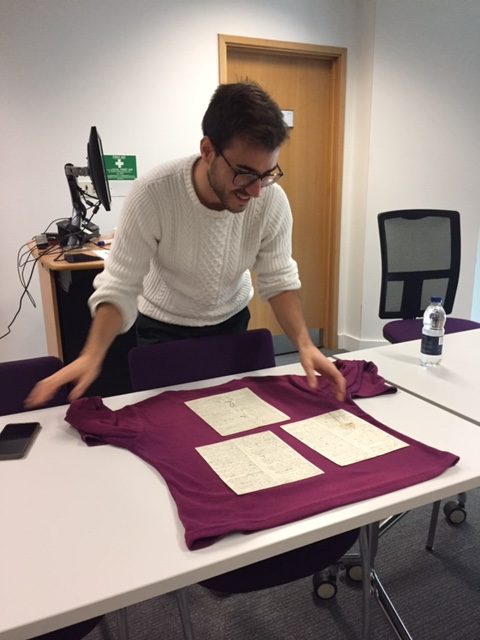 We have two more visits coming up in November and look forward to sharing any new discoveries with you soon.