Image credit: ITV, Theo DeProost
Melanie's latest project 'Beyond Silver', with The London Alternative Photography Collective, sees an exhibition that explores the relationships between analogue photography and metallurgy at The Hive in Birmingham from 18th January – 10th February 2023. The exhibition considers the use of silver in photography, as well as shining a light on many of the other metals that are used within photographic image production, in both historical and contemporary practice.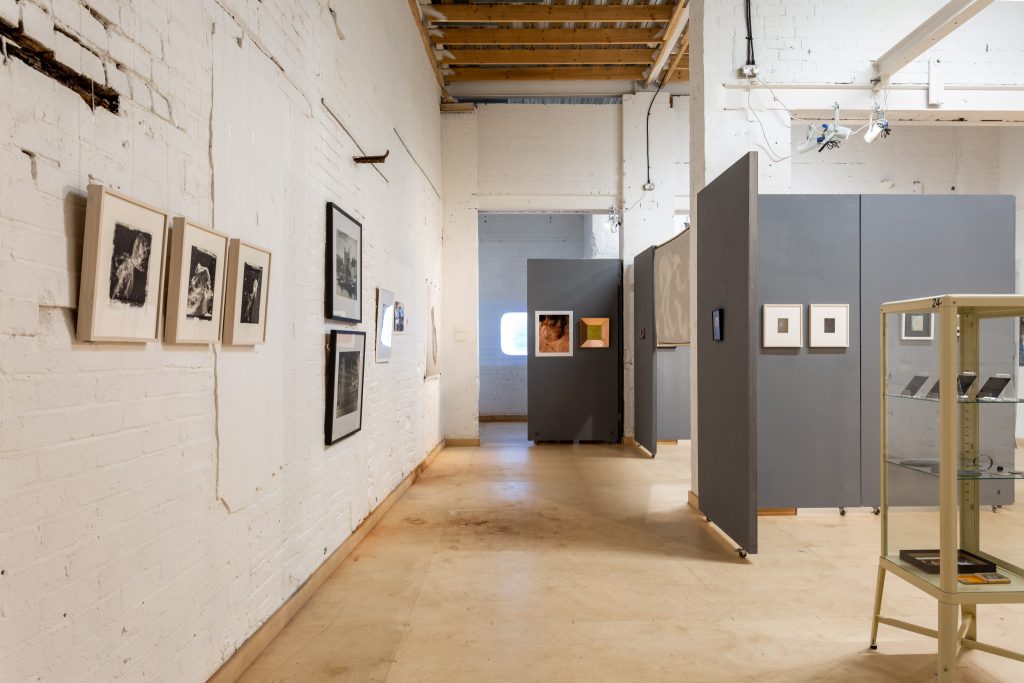 Originally from Manchester, Melanie King now based in Ramsgate, has worked as a lecturer in the photography team since 2021. Melanie has a breadth of experience and interests, including: Co-Director of 'super/collider' at Lumen Studios; founder of the London Alternative Photography Collective; research informed by the Sustainable Darkroom Movement; artist residencies throughout Europe; as well as a practicing photographer with her own studio space at The Margate School.
Melanie's interests include the relationship between the environment, photography and materiality. Her practice aims to highlight the intimate connection between celestial objects (sun, moon, stars), photographic material and the natural world. This interest is exemplified by her PhD practice-based research "Ancient Light: Rematerialising the Astronomical Image", which considered how light travels thousands, if not millions of years, before reaching photosensitive film or a digital sensor. The resulting body of photographs "Ancient Light" comprises of analogue photographs of the night sky, as well as a series of images created using telescopes and observatories around the world.
The photography course prepares students for a range of different careers in photography. For students interested in a career as a professional photographer, commercial and editorial techniques are taught, both in the studio and outdoors. Students are given live briefs, where they make a professional contact, and produce a series of images in collaboration with them. In the professional development module, students are asked to promote their work, including applying to photography competitions. Exhibitions and curatorial practice also form part of the course, which gets students ready for a career in fine art photography or curation. The photography team are all experienced in analogue photography techniques, and this is taught as a module in the second year.
Visit the course webpage for more information and how to apply.