Sport Relief 2018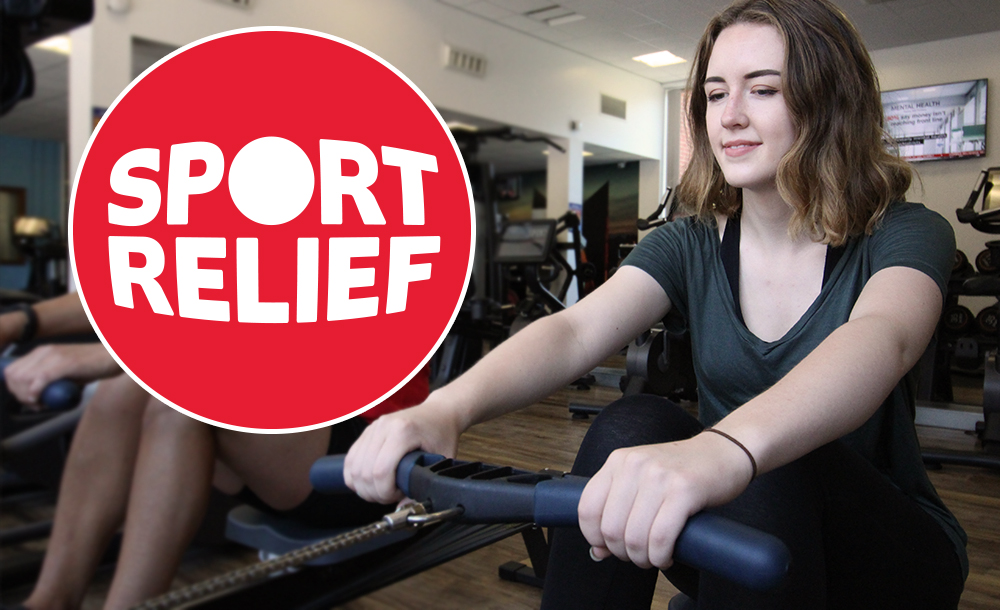 Sport Relief 2018 at Canterbury Christ Church University will feature some fantastic opportunities to get involved, raise money and try new things. Running from 17th – 23rd March, Sport Relief is a week that sees people come together to get more active and change lives for the better.
All activities on offer are open to both staff and students, with chances to win prizes and find out more about both Sport Relief and sport and fitness opportunities available at the University.
All Week 17th – 23rd March
The Nation's Billion Steps Challenge, Sport Relief want to know if the nation can walk over a billion steps a day, every day, from 17th – 23rd March. Download the free Sport Relief app to take part in The Nation's Billion Steps Challenge. Join the Christ Church University League to battle with students and staff to see who can get the most steps at the University!
Sunday 18th March
Sport Relief Quiz, in the Student Union Lounge, starting at 8pm, with proceeds going to charity!
Monday 19th March

Watch out for our team around the Canterbury Campus and in Touchdown , raising awareness and offering on the spot challenges for a chance to win prizes!
Tuesday 20th March
The Great British row off! Live at Touchdown cafe (Laud), the University Sports Teams will face off for a chance to be the ultimate indoor rowing champion. Anyone that comes along can also try our Blindfold Rowing Challenge, with chances to win prizes for everyone that gives it a go!
Wednesday 21st March
Fancy running with our Couch to 5k group? Come along and give it a go! Please meet us outside Old Sessions House: Staff at 12:30 and Students at 14:00 – why not wear a sport shirt from your favourite team, letting everyone know you are supporting Sport Relief this year!
#PROFSDO3MT Professors get 3 minutes to explain their research with only a single, static PowerPoint slide. Learn about their research, watch them sweat, you vote for the winner! Wednesday 21st March, 1pm, Lg16. Donations on the Door, all proceeds go to Sport Relief.
Thursday 22nd March
5 a-side Football Tournament! A Sport Relief Football Tournament with 10 teams facing off to win prizes and bragging rights! The deadline for team entries is Friday 16th March, and the competition is open to both students and staff. Email sportdevelopment@canterbury.ac.uk to get a copy of the application form.
Friday 23rd March
SPORT SHIRT FRIDAY! Both Staff and Students are invited to wear a sport shirt of their choice, from football to rugby, volleyball to ice hockey, it's completely up to you! We suggest a donation of £1 per person, donations can be made via Sport Relief Webpage.
For more information about any of the events listed, please contact sport@canterbury.ac.uk