Brazilian Jiu Jitsu Championships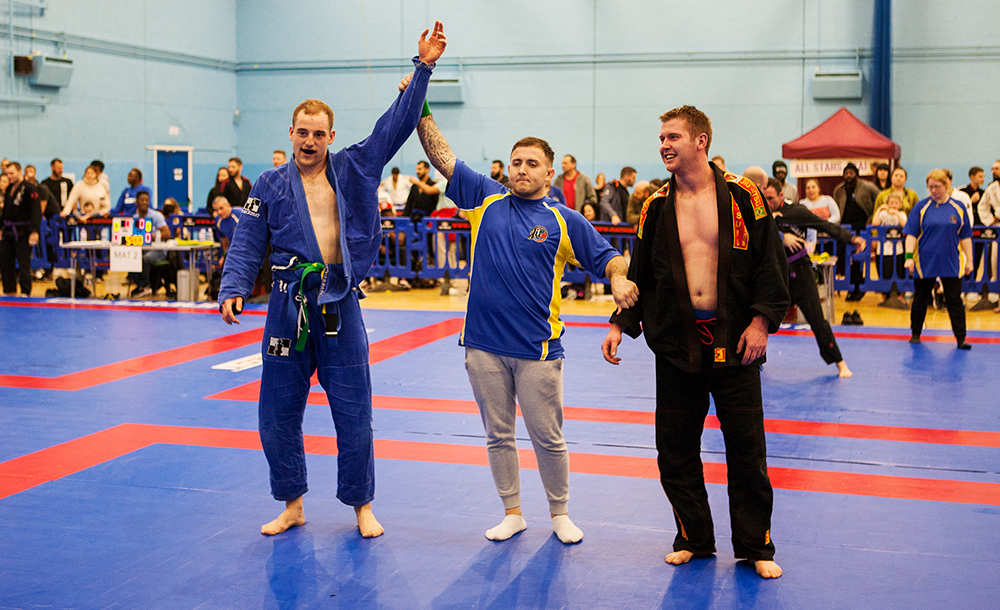 Markus Hunt is a Sports Scholar, Canterbury Christ Church Sport and Exercise Science student and Sports Centre Fitness Coach. He has been competing in Judo for over 13 years. His greatest Judo achievement was being selected for Under 21 England Judo Squad 2011-2013.
In the last two and half years, Markus has also competed in Brazilian Jiu Jitsu (BJJ), finding that the two sports complement one another. Both sports are categorised as grappling martial arts; grappling martial arts involve controlling your opponent's body, whilst performing takedowns and submissions. Markus recently competed at the Southeast Open Brazilian Jiu Jitsu Championships and talks about his experience:
This was my fist competition of the year. It was a particularly special event because it was organised by my club (Silverbacks MMA) which meant I could benefit from the support of many of my team mates and could also enjoy watching them fight.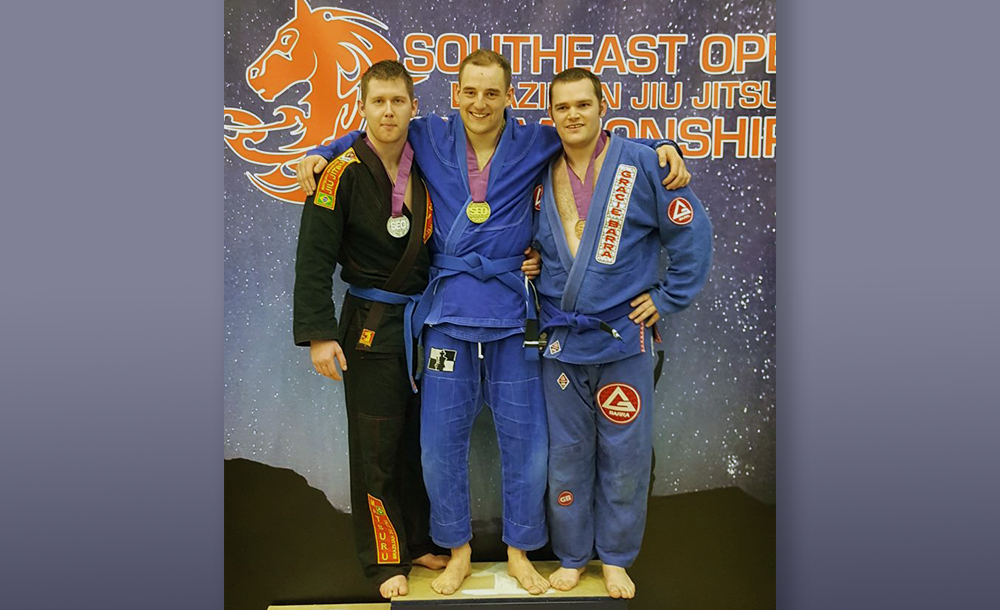 The weeks building up to the competition were particularly busy because of university exams, teaching exams and work commitments. I managed to train my usual three to four Brazilian Jiu Jitsu (BJJ) sessions per week at Silverbacks MMA and CCCU Grappling, however I had to cut down on my gym sessions at CCCU Sports Centre to just one a week. Overall, I was feeling in pretty good shape and had no injuries.
There were five competitors in my category (blue belt, adult, super heavy weight), none of which I had fought against before. Each fight would last up to six minutes. Fights could be won either by points or submission.
In the first round I didn't have an opponent, which would automatically transition me into the semi-final. During the semi-final fight, I fought to get the dominant position. I managed to get past my opponent's guard (legs) and pin him down into side control position, subsequently scoring points. I attempted a couple of submission in this position, but he defended well against them. I then gave up side control and moved to take his back. As I moved in to take his back, I performed a strangle called the bow and arrow choke. This resulted in my opponent tapping out to end the fight, giving me the win.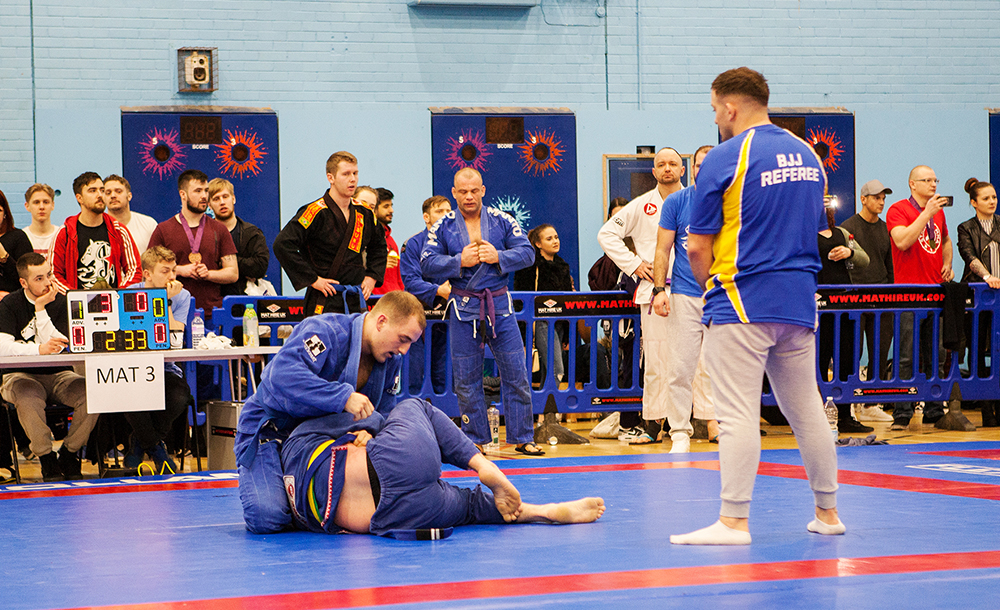 After winning my first fight, I watched the rest of the fighters compete to the final. This gave me the opportunity to analyse their performance. Watching their fights made me confident that I could win the competition. I started the final fight with a Judo foot sweep, which made my opponent fall to the ground and gave me space to pass his guard and pin him down into side control, gaining me some points. Whilst pinning him to the floor I noticed that he was getting very tired, making it easy for me. I knew I could win the fight by simply holding him down for the rest of the fight. I attempted a few submissions from side control but didn't want to take any risks so I ended up maintaining my position. The six minutes was finally up and I had won the competition. It was great receiving my gold medal on the podium, whilst representing CCCU and Silverbacks MMA.
I will be competing at the next Southeast Open and will also be looking out for other competitions. I am particularly looking forward to starting a Judo coaching course this March and becoming a UKCC Level 2 Judo coach. My scholarship at CCCU has helped me to finance competitions and coaching courses that I am attending this year. If you are interested in Judo or BJJ clubs, or would like to ask any questions, please feel free to send me an email at sport@canterbury.ac.uk. I can then arrange for you to join in one of our training sessions at CCCU Sports Centre.