Inaugural Staff Varsity Golf Match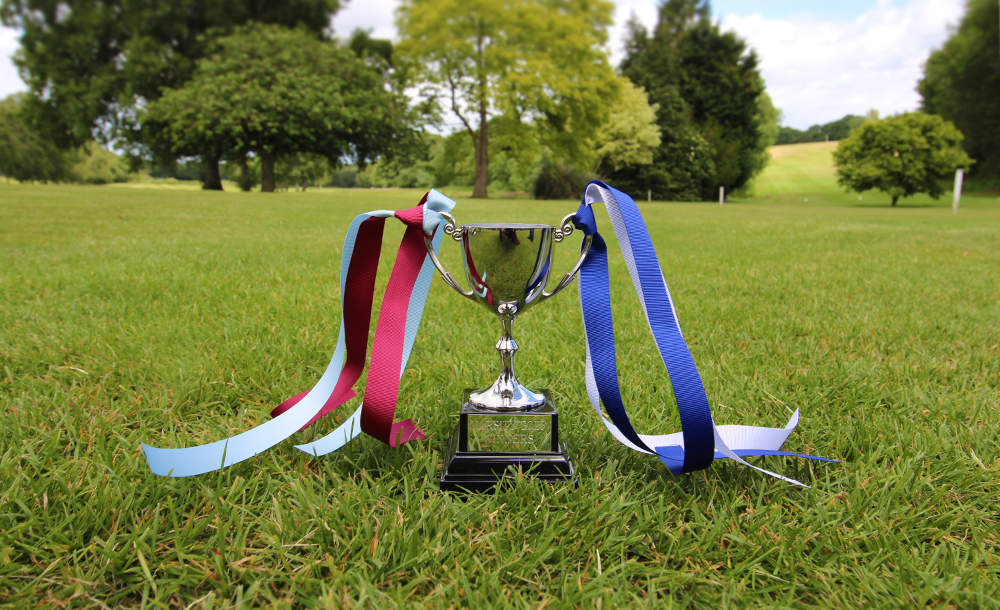 Staff from Canterbury Christ Church University and University of Kent met at Canterbury Golf Club on 21st June for the inaugural Staff Varsity Golf Match.
Captains Paul Carney (CCCU Director of Sport) and Ben Trott (UKC Assistant Director of Sport) called out the pairings on the first tee as the twenty staff from across both institutions looked on. In what would prove to be the closest of close encounters, there was some fantastic golf on a wonderful course in five keenly contested matches.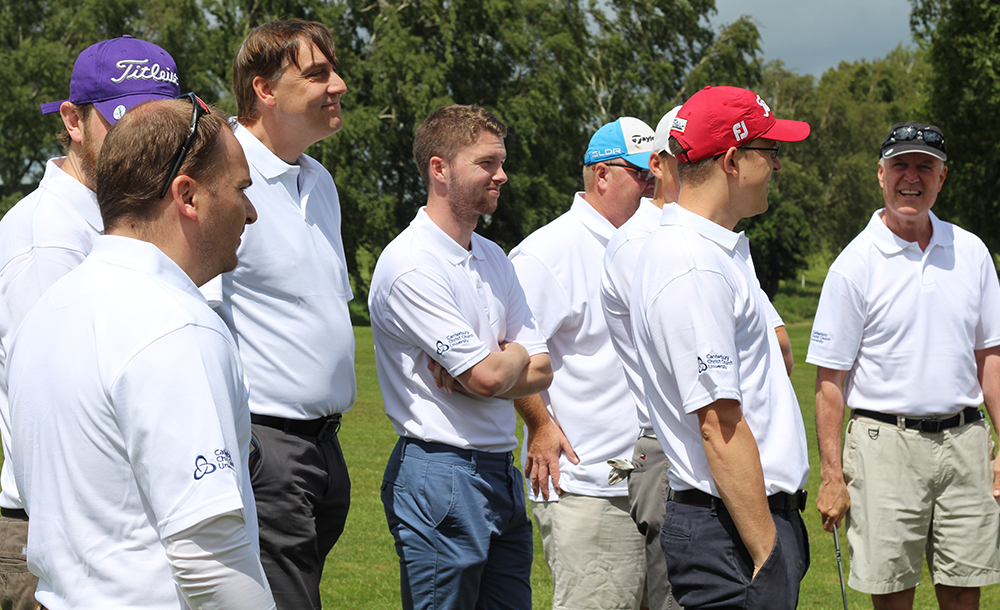 The first CCCU pair of Dan Donoghue (Human & Life Sciences) and Andy Balsdon (Sport Coaching Science) secured a victory by just one point on the final green to put the first point on the board for Christ Church. Paul Carney (Christ Church Sport) and Matt Light (Physical Education) then added the second point as they eased to victory by a comfortable 12 point margin. With victory in sight, Jonny Greatrex (Media, Art & Design) and Sam Todd (SportsLab) were narrowly beaten; and when the Sport & Exercise Science duo of Mat Brown and Martin Southam succumbed to a strong UKC pair, the scores were tied with one match left out on the course.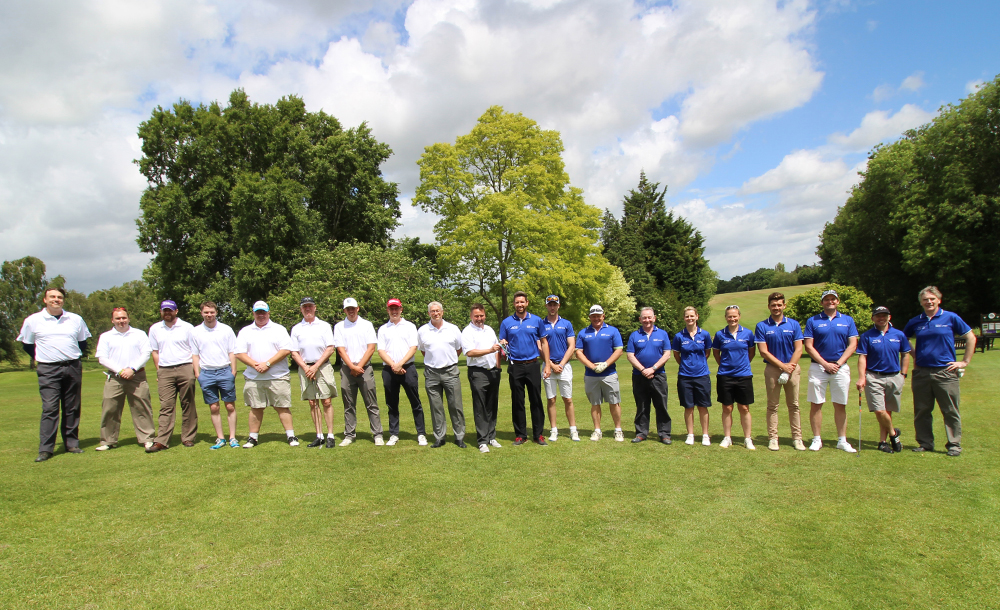 With a host of spectators greenside, Christ Church thought victory was theirs when Josh Bristow (Christ Church Sport) hit the par five eighteenth green in two shots, to set up what looked like a certain birdie to win the tie and the match. However, a lost ball off the tee – unseen by the spectators – meant that UKC's par 5 was enough to peg back Josh and partner Dave Wood (Christ Church Sport) to secure the points needed to level the match with a final score of 2 ½ – 2 ½.  In truth, a draw was the perfect result in the first year of competition.
The next CCCU Staff Golf event is on Friday 21st July  – to get involved, email: paul.carney@canterbury.ac.uk