In recent years, wellbeing has been added to health and safety advice, with the Health and Safety Executive (HSE) offering guidance and providing evidence that a safe and healthy workforce are not only happier but more productive too.
There are many articles that discuss legislation and best practice, and most companies have robust systems in place. But do they all consider how attractive their health and safety record is to potential employees? Or how their current employees' opinions may affect successful recruitment campaigns?
With platforms such as Glassdoor, where employees can write uncensored, anonymous reviews, many concerns pertain to a lackadaisical approach to staff wellbeing. This ever-increasing transparency has prompted businesses to consider all areas of employee health. Taking advice from occupational health professionals could be a wise move to ensure that the business is a desirable one for potential employees.
When taking Canterbury Christ Church University students through the extra-curricular GradForce programme, 'Get Hired', students not only learn vital soft skills identified by industry as being necessary for today's workplace, but they also learn how to 'job search' effectively. This includes how to research companies, and how to make informed assessments around whether that company can evidence its approach to wellbeing.
Post-lockdown, the recruitment marketplace is considered a 'candidate's market', with more roles available than quality applicants. It is not known how quickly this will change. One area applicants are considering is what is in place regarding ongoing Covid-19 health and safety protection for individuals; with its related issues, and questions will be asked on how the company has dealt and is dealing with the pandemic.
Caroline Demetriou, GradForce Manager and Enterprise & Engagement Manager, recently won 'Most outstanding Contribution to excellence in Health, Safety and Wellbeing' at the 'Christ Church Staff Recognition Awards'.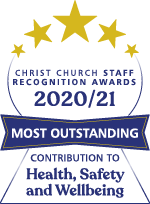 She shared her thoughts.
"After the third lockdown, working from home, for many, was becoming increasingly difficult." she said.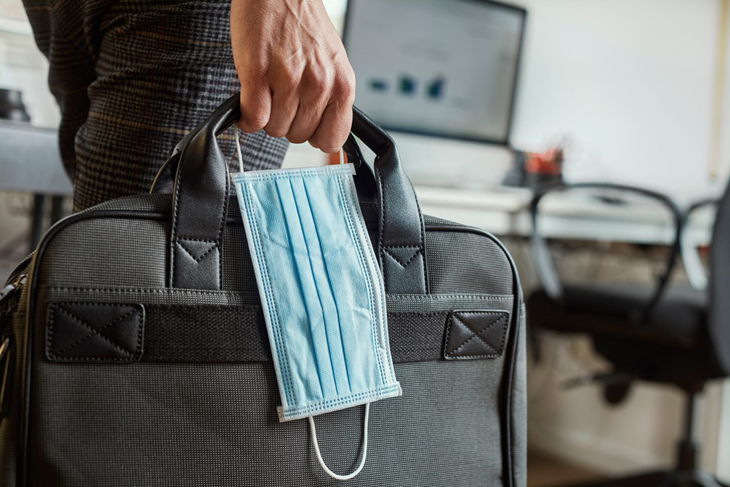 "In addition to standard measures, for example the hand-sanitiser that is offered in most workplaces, the advice to still 'don' and 'doff' masks appropriately, and the continued allowance for social distancing provision may well be needed to ensure the mental health related well-being of employees. This, in turn, will help with employee retention and will improve how the business is perceived, not only by customers but importantly, by those considering it for their career."

As part of the package available to employers taking on a GradForce student, Canterbury Christ Church University offers support to businesses.
This is aimed to help ensure that they remain an attractive employer and are supported throughout the recruitment process. They can have access to developmental workshops, discounted post graduate education and personal development tools. This can include training such as Belbin, which aims to ensure that individuals and teams communicate and work together with greater understanding. Utilising resources such as this, bodes well for a happier, healthier workplace as it fosters development and growth leading to a more productive and pleasant environment.
GradForce is a project funded by the Office for Students (OfS) as part of the Challenge Competition to help local students transition into highly skilled graduate employment. One of the particular aims is to help local graduates from under-represented groups progress into graduate employment in the local small and medium-sized enterprise (SME) sector.
SME employment is more important than ever, as it nurtures local talent and can be a key step through the door for graduates. Many SMEs do not have a specifically defined graduate scheme or programme but are likely to have graduate-level positions to offer.
Part of the GradForce offer to businesses is that the team will work closely with employers to understand their requirements. Some examples of how this can be achieved include:
offering support defining job roles, writing job adverts, job descriptions and person specifications
matching your roles to the GradForce talent pool and helping with shortlisting, giving interview assistance and guidance as needed
providing ongoing support for both business and graduate employee for their first year of employment.
If you would like further information on the full GradForce service, please contact gradforce@canterbury.ac.uk