It is often a challenge for companies to have the capacity or specific technical skills to offer creative solutions to big business challenges. Here at Canterbury Christ Church University, our consultants offer a great opportunity for businesses to access the skills and expertise required to develop new concepts, deliver on specific projects, and support business development and innovation to meet current and future business needs. Projects can range extensively, from hiring a consultant for one day to evaluate results and write up a report, to longer projects that span more than a year and require cross-disciplinary expertise. The University has made it easier than ever for businesses to access our experts through our Enterprise and Engagement team, offering a quick turnaround on projects with short lead times.
So why should businesses consider the range of consultancy expertise on offer at the University?
Access experts, knowledge, and experience – our consultants are experts in their fields, with many having a wealth of experience in specialist areas across industry to include science, engineering and technology, creative and digital industries, as well as education, healthcare and medicine.
Access university resources – consultancy provides a cost-effective way for businesses to access a range of facilities and the latest technology and equipment supported by highly skilled staff. Examples of this include large-scale laboratories, process control, simulation suites, photography and recording studios.
A new perspective – consultants can bring an objective and independent viewpoint. They can bring new and innovative thinking to the table, creating an open and diverse environment that stimulates creativity and collaboration
Catalysts for change – in a world that is constantly changing, the ability to quickly develop new products and take them to market, update business models and to capitalise on technologies and new ways of working are key to remaining competitive. Working with a university, you can benefit from emerging research and the latest innovative practices that can support business improvement and change projects.
Tap into networks and other stakeholders – you can access the University's extensive networks across industry to connect with other businesses, suppliers, and stakeholders to improve your visibility and connect with other innovative thinkers and industry leaders.
Examples of types of consultancy work:
– Organisation and management development consultancy
– Problem solving
– Advice to a company on its research or product development
– Interpretation of results
– Policy and procedural reviews
– Acting as an expert witness or undertaking assessments
– Technology road mapping and audits Market research
– Feasibility and scoping studies Modelling; computational and statistical analysis
– Scientific analysis that requires laboratory space and equipment
Recent Consultancy Projects:
As a university, we are committed to supporting organisations to develop their business model, reach their growth potential and drive innovation. Below are two examples of how Christ Church Consultants recently collaborated with businesses to help them achieve this: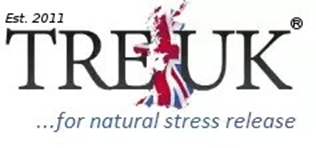 Dr Amanda Carr, Director of Business Development in the School of Psychology and Life Sciences, completed a consultancy project for a wellbeing company called TRE UK® that, like many businesses during the Covid 19 pandemic, underwent changes to ensure they could continue to run the programme virtually.
Amanda provided an evidence-based evaluation of the TRE UK® programme, analysing pre and post programme data to produce a report and presentation for the company. As a result of this work proving the programme's efficacy, more organisations are reaching out to work with TRE UK®.
At the conclusion of the project, CEO, Caroline Purvey commented:
'The project has definitely raised the credibility of the work we do. More organisations are connecting with us and those we do connect with are delighted to be able to read the report. It does lead to the opportunity to connect with collaboration partners to enable larger studies.'
The success of the project has led to further discussions on collaborating on a more comprehensive study of different populations in the future.
Musical Walkabout CIC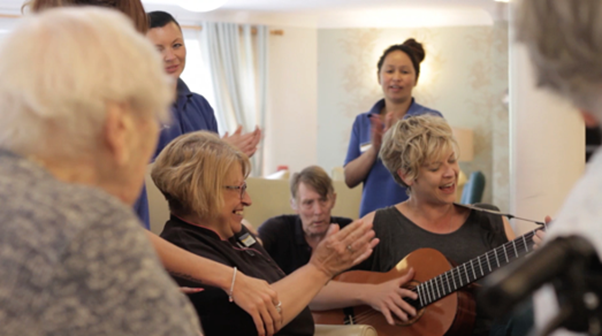 Musical Walkabout is a community interest company founded in 2015. It provides inclusive music services co-curated for, and with people living with dementia, people in caregiving roles and health and social care staff.
Dr Ann Skingley, Principal Research Fellow at our Sidney De Haan Research Centre For Arts and Health has been involved with Musical Walkabout for a number of years. Dr Skingley is engaged in the company's THRIVE project, undertaking consultancy work to provide clinical and academic perspectives that inform the work of the organisation as well as its scope. She was asked to advise on evaluation measures that can be used at baseline (before the programme starts) and follow-up (at completion) through a series of monitoring meetings plus oversight of data analysis.
Nina Clark, founder of Musical Walkabout CIC has found the collaboration to be 'professional, accountable and reliable' and comments on the added value: 'Having access to professionals of such skill, compassion and expertise is a rare treasure.'
Contact the Enterprise and Engagement team to start a discussion on how Canterbury Christ Church University can support your business needs and aspirations through a consultancy project.
Email: b2b@canterbury.ac.uk