Canterbury Christ Church University is just one of a handful of universities in the UK to offer the pioneering CDIO international engineering education model which was developed by the world-renowned Massachusetts Institute of Technology (MIT) in collaboration with business. The framework centres on the importance of close collaboration between organisations, industry, and education providers in the context of Conceiving, Designing, Implementing and Operating (CDIO).
Having gained considerable momentum, the benefits of supporting students by introducing them to real-world systems and products are becoming increasingly recognised by industry.
Some of these benefits include:
producing engineers who have relevant knowledge, talent, and experience
students working on real-life projects means businesses and organisations directly benefit from results and contributions
in fostering student's creative abilities, the model stimulates innovation, often resulting in fresh and inventive solutions to business problems
robust evidence suggests that this is an effective model not only for giving students the necessary technical expertise needed in industry, but also the professional independence and team working skills required post-University
businesses and organisations can influence the project, tailoring the model to their current needs
enabling further connection and networking opportunities.
Canterbury Christ Church University and our commitment to producing the next generation of pioneering engineers
The University's new Engineering, Design, Growth & Enterprise (EDGE) Hub, aims to deliver STEM education, enterprise, and research to help expand the region's inward investment potential. Courses include Biomedical Engineering, Mechanical Engineering, Chemical Engineering, Product Design Engineering and Software Engineering. Engineering degree apprenticeships have also been developed in close collaboration with industry to meet the skills and needs of employers in Kent and Medway.
The £65m EDGE Hub aims to inject an additional 1,250 highly skilled graduates into the local economy by 2024 and working with local businesses through initiatives such as CDIO is critical in delivering an exceptional talent pipeline, ready for the world of work.
Canterbury Christ Church University (CCCU) is proud to be one of the few members of this initiative. It is a core part of the curriculum structure at the University, providing students with active and hands-on learning to support industry with problem formation and solution.
Recent project example
Canterbury Christ Church University collaboration with AMC Ltd and TVL (Trade Vehicle Locks) Ltd on Commercial vehicle lock product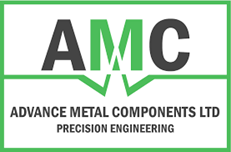 Using the CDIO model, students were asked to solve a real engineering problem and demonstrate its efficacy by printing a 3D model and presenting it to industry.
The project had 5 engineering groups each with 3-4 students sharing responsibility for separate project design and engineering roles including design sketches, 3D CAD product development, 3D printing, project reporting and a company presentation.
Since the model is underpinned by the growing importance of close collaboration with businesses and industry, students involved in a CDIO project must solve a real engineering problem. In this case, door locks that were compatible with multiple models of Ford commercial vehicles and worked on rear slam locks and side-opening sliding doors. The moving locking parts had to perfectly integrate with the standard euro lock module and not have breakable / penetrable options for thieves. This was a particularly challenging technical task for the students.
For this project, there was an added layer of pressure given the financial prize for the winning team from the Engineers in Business Fellowship (EIBF).
'AMC and TVL worked with Canterbury Christ Church University to help create a new version of our commercial vehicle lock.

The students have done a tremendous job in providing various mechanical solutions, one of which we will consider taking forward into production and we congratulate Group 4 – Adam, Ope, Harry & Joe in winning a prize from the Engineers in Business Fellowship (EIBF) for a significant student engineering project'.

Chris Hambrook – Director AMC
Project Images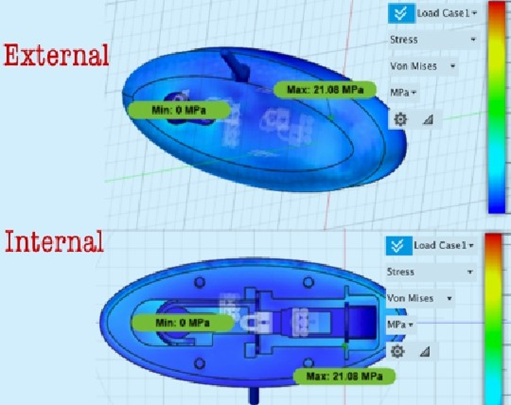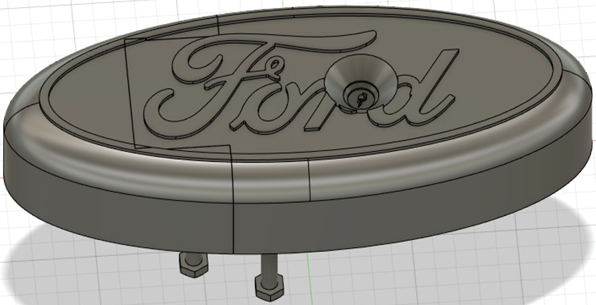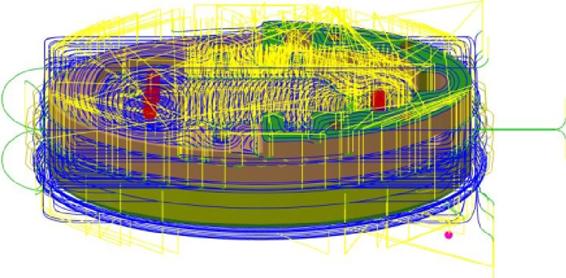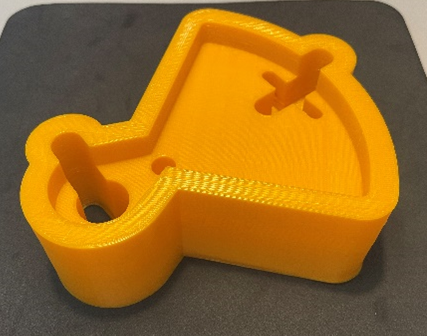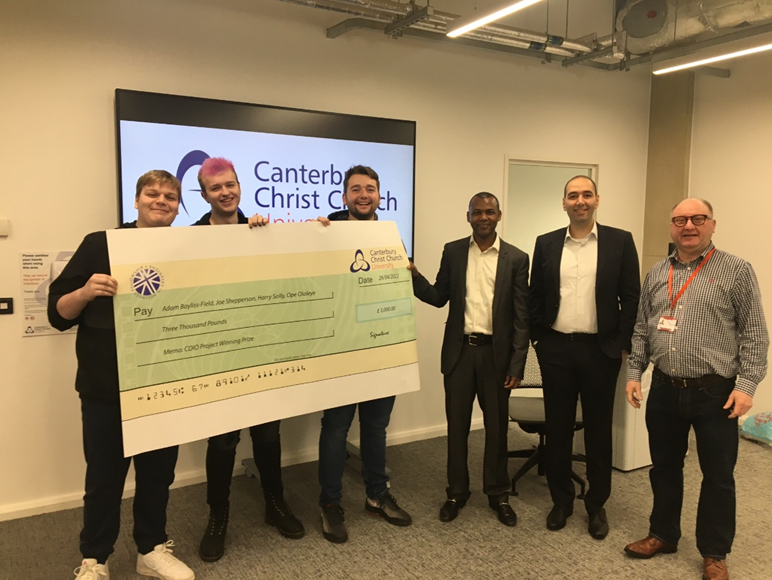 The £3,000 fund was awarded to the winning group, who designed a set of moving lock parts with a re-imagined slide bolt component which was counter sprung and re-designed to be significantly stronger than existing products. The prize was awarded based on the following criteria:
simplicity of the internal mechanism (i.e. few moving parts less likely to fail)
strength (parts are solid – not thin and potentially weak areas are demonstrated)
easy to manufacture
direction the mechanical works means there is no easy way to drill and attack lock
addressed the aesthetics for housing as requested by the industrial partner (does require some improvement to make less bulky).
The winners will also be able to participate in the Champion of Champion annual final competition hosted by the EIBF to compete for a £15,000 prize pot and other prizes.
Interested in collaborating on a CDIO project and being part of our story in developing the next generation of engineers primed to support industry needs and business challenges?
Questions to consider:
Could a CDIO project help you reach your business goals?
Does your business have a problem that could be addressed through an engineering or technology solution?
Could you give students at Canterbury Christ Church University, the opportunity to work on a real industry-led challenge?
To learn more, get in touch by emailing: b2b@canterbury.ac.uk