Academia, partnerships, and a sustainable future…
The Tech-Infused Revolution Reshaping Agriculture's Landscape
The Horticultural Agricultural sector (Agri/Hort) is undergoing a transformative shift known as precision farming, characterised by leveraging technology to optimise processes such as seed drilling, fertilisation, and harvesting. This not only enhances operational efficiency but also aligns with carbon net-zero goals set by organisations such as the NFU.
As industries evolve, so does farming, transitioning from manual practices to GPS-guided, technology-driven methods. Embracing innovations like robotic fruit pickers reflects a commitment to sustainable practices. Such advancements provide valuable insights into yield, fruit quality, and allow for remote operation.
Moving beyond traditional practices, the farming community, often cautious about change, are now being faced with the need for innovation. With margins under pressure from rising costs, stagnant purchase prices, and inflation, now is the perfect time to enact change to work towards a sustainable (and more cost-efficient) future.
One such example of this is Dogtooth Technology, who have worked closely with Hugh Lowe Farms to develop a robotic fruit picker aiming to provide additional insight into yield/predicted yield, quality of picked fruit (including defect identification, mass, and ripeness) while also allowing remote operation and on-the-spot adjustment.
In 2021, 71% of the UK landmass was dedicated to horticulture, with an average farm size of 81 hectares. The industry encompasses livestock, cereal crops, potatoes, oilseeds, dairy herds, and various fruits. Emerging trends like vertical farming leverage technology to cultivate crops on smaller or less-desirable land, utilising more of the space available.
Data City estimates the UK Ag-Tech sector's turnover at £11.8 billion, with £1.2 billion in total investment funding and over 36,000 employees, emphasising the industry's scale and its efforts to meet the NFU's 2040 Net Zero deadline.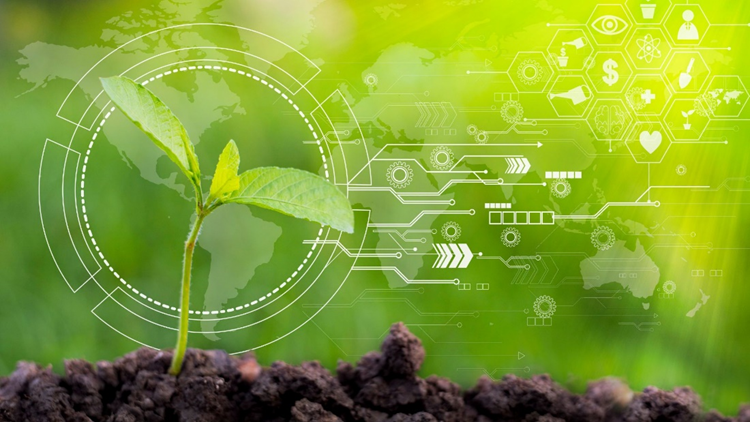 What next?
Linking the agricultural and horticultural sectors with knowledge centers such as universities is pivotal for fostering transformative change. Universities promote innovation, and expertise, offering a wealth of knowledge that can address contemporary challenges. By establishing strong connections, industry leaders gain access to cutting-edge research findings, advanced technologies, and sustainable practices.
Agri-Engineering Hub
Canterbury Christ Church University has recently joined the Growing Kent and Medway partnership launching their Agri-Engineering Hub to support innovation, adaptation, and adoption of all things Agri-Tech.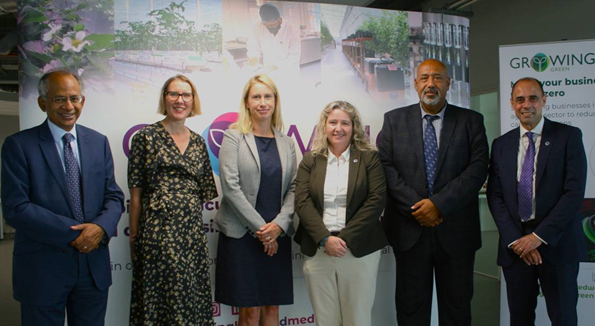 With expertise in:
Advanced Manufacturing
Biomass & Biomaterials
Instrumentation and Energy
Mechatronics Engineering
Chemical and Bio-Chemical Engineering
Food & Soil Sciences
Applied AI
Gary Horton, Enterprise Development Manager and facilitator of the Agri-Engineering Hub with Growing Kent & Medway said:

"The exchange between academia and the Agri/Hort sector facilitates skill development, encouraging the adoption of modern techniques that can elevate the overall efficiency and resilience of these crucial industries. We are excited to help drive this forward through the Agri-Engineering Hub, in the interest of sustainability, knowledge exchange, collaboration and innovation. We are grateful for our ongoing partnership with Growing Kent & Medway"
Canterbury Christ Church is in a prime position to work with industry to Conceive, Design and Implement (CDIO) bespoke, needs-based solutions.
With previous projects including:
Designing heat transfer processing plant equipment.
Investigation into reduction of emissions through the use of 'second-life' batteries to support use of solar panels, and energy storage.
Understanding the viability of using apple cold storage can be used to safely store cherries through non-apple stored months (Summer – Autumn) .
Sourcing alternative materials for product development for the fishing and tackle market.
Exploring whether EPA & DHA (essential fatty acids) which are required by humans, can be sourced through alternative sources other than unsustainable fish farming practices.
CCCU welcomes collaboration with industries to drive long-term, positive change. For inquiries, contact us at B2B@canterbury.ac.uk.
To learn more about the Agri-Engineering Hub, head to: https://www.canterbury.ac.uk/news/new-partnership-to-boost-kent-and-medways-growing-industries