In our new blog series 'UNPRECEDENTED' – we're going to be hearing from a range of people who have different experiences of this global pandemic, and lockdown. Our aim is to give you an opportunity to read, think, and find some encouragement, inspiration or just community in knowing you're not alone.
Chiara is one of our Careers & Enterprise Hub team, and she loves LinkedIn. Have a read of how she's using it (and how you can too…)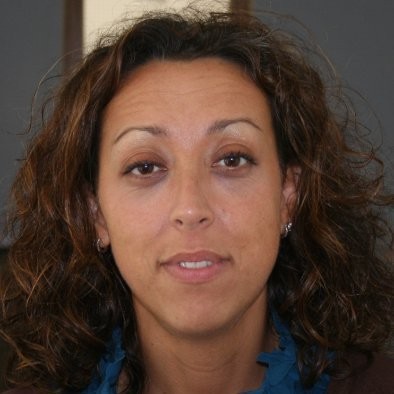 I'm quite literally a LinkedIn addict, I joined it in 2005 and have been a big fan and an avid user since, I average 2 hours most days! I love the interaction with businesses and the range of information that I am able to source from the contacts and organisations that I follow. I thrive on the support and comradery that you can get from this platform and definitely prefer it to the, often, "aggressive" behaviour on Twitter.
If treated with respect and professionalism your online persona on LinkedIn can open many doors without much effort. A good, up-to-date and professional profile is live 24/7, 365 days of the year and is seen by millions of people…. It's no surprise that you can get headhunted very easily and bypass many steps when it comes to job hunting and applications…. I did get my fair share of good and not-so-good interview offers!
In the past few weeks, I have had more time on my hands and inevitably, I have used LinkedIn more than normal to keep in touch with friends, colleagues, students and alumni in my network. I have been following businesses I work with and have been learning a lot about their struggles with the economic crisis caused by Covid19; the impact this has had on the business and the pain they felt when they had to choose between making their staff redundant or granting them furlough.
I have been learning from some…
Laughing with some…
and crying with others… https://www.linkedin.com/posts/jackgaisford_were-in-uncertain-times-right-now-and-truthfully-activity-6650337945125429248-dKDD but overall, it has been great to see that many of the students I have been supporting over the year have followed my advice and have become more active on LinkedIn either by joining in with debates over the current situation or by posting new work or updating their projects.
I began to wonder how I could support them even further, also moved by a feeling of guilt for not being able to support them in person during their last few months of their University life before graduation.
The opportunity came a week or so ago when two of our final year FRTV students, Alex Luscombe and Mitchell Taylor, asked me to share a video that they had produced for the Micro Roastery, a local Canterbury business affected by Covid19. I was so impressed by the quality of their work and also touched by the fact that they had produced it for free to support a business which was close to their hearts, so I decided to write a post on LinkedIn.
Before uploading the post, I contacted other students and asked if they would be willing to put their skills to the service of other local businesses also badly affected by Covid19. The response was overwhelmingly positive. One thing that has come out of this crisis, loud and clear, is people's kindness and this is visible every day on LinkedIn, where businesses are offering their expertise and support to others in need for free.
My post attracted a lot of interest and with the appropriate tags and hashtags it ended up trending for a few days at #filmmaking and getting nearly 2000 views. More importantly, the post generated many enquiries from local businesses welcoming support and also got me connected with other professionals offering complementary services for free to enhance what had already been produced by Alex and Mitchell (e.g. professional voice over for their video).
The leads and opportunities generated by the post are now being followed up by our student film makers and other student creatives and I am sure, will result in more amazing work!
My final tips? Here they are:
don't be afraid to showcase your work on LinkedIn
be strategic in your tagging and hash-tagging as this increases your visibility and discoverability
connect with the right people and tag them in to get their attention
respond to comments and thank people for their input
and finally …….if the opportunity is not there ….. CREATE IT! Offer your services to others, especially now that you have a bit more time on your hands. If you show skills, professionalism and compassion, particularly to those in need, you will be remembered later on and will get more business!
We want to hear your stories! Tell us about your experience of working from home, any interviews or processes you're going through…
Getting further support from The Careers and Enterprise Team at CCCU
You can get ongoing careers support via the following ways: