Placement Year International are an overseas agency, placing university students and graduates in 4 and 5 star hotels across the world to undertake paid work placements. They have opportunities in:
– Business
– Hospitality & Events
– Medicine & Healthcare
– Teaching
And their placements are in:
– Australia
– China
– Maldives
– Nepal
– Thailand
– Vietnam
– UK
Most of their placements are available for 6 months or longer. However, our business placements in Australia and Medical & healthcare placements in Nepal are available for a shorter duration. Many people join during their summer holidays, placement year or after graduating. If you are interested in undertaking a paid work placement abroad, visit www.placementyear.org to find out more and apply for one of the opportunities listed below!
Business Placements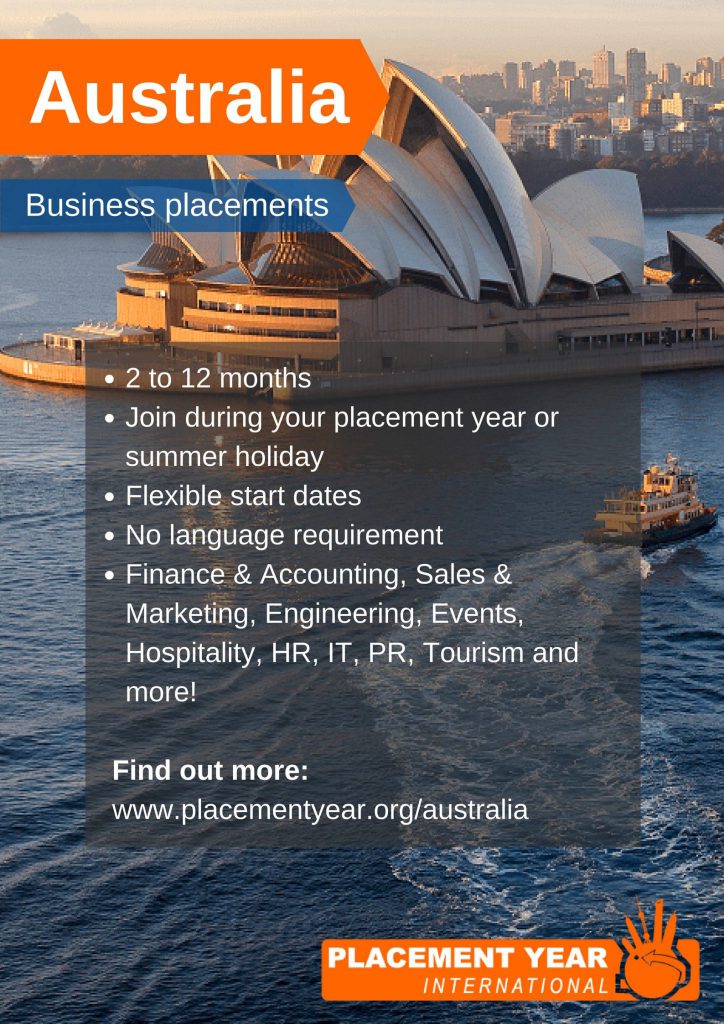 Paid Teaching Placements
Hospitality Placements
Sports, Recreation and Leisure Placements