It's nearly National Careers Week (7th – 11th March 2022) and we thought it was a great excuse to give some insight into the support available with the Careers services here at CCCU (for free!) and promote some of the amazing workshops we have lined up.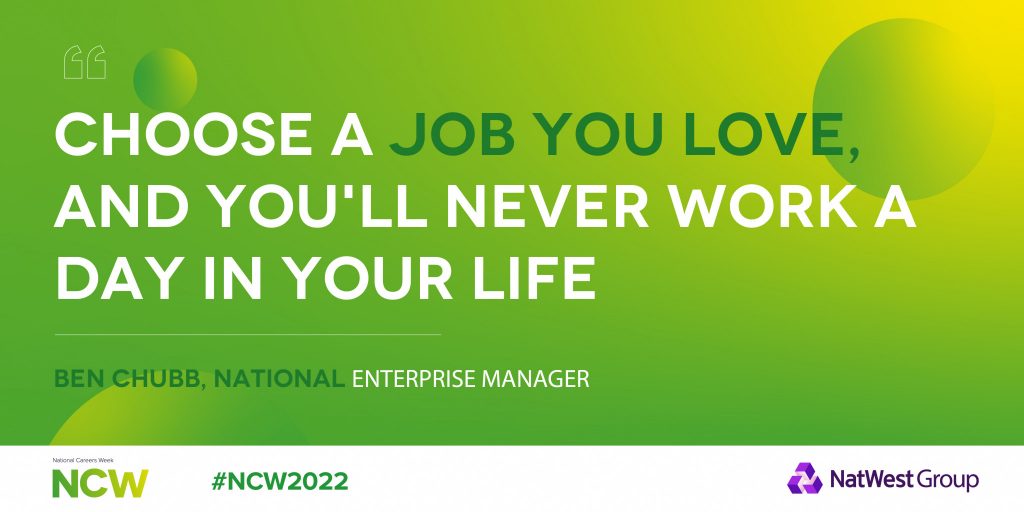 The Careers & Enterprise Team also offer a range of workshops throughout the year to help you develop your skills and prepare for your future career.
Find out how to manage your finances effectively, gain Microsoft training, learn tips on how to prepare for an interview, understand virtual etiquette, improve your presentation skills and so much more…
Here's some more of what's coming up this month…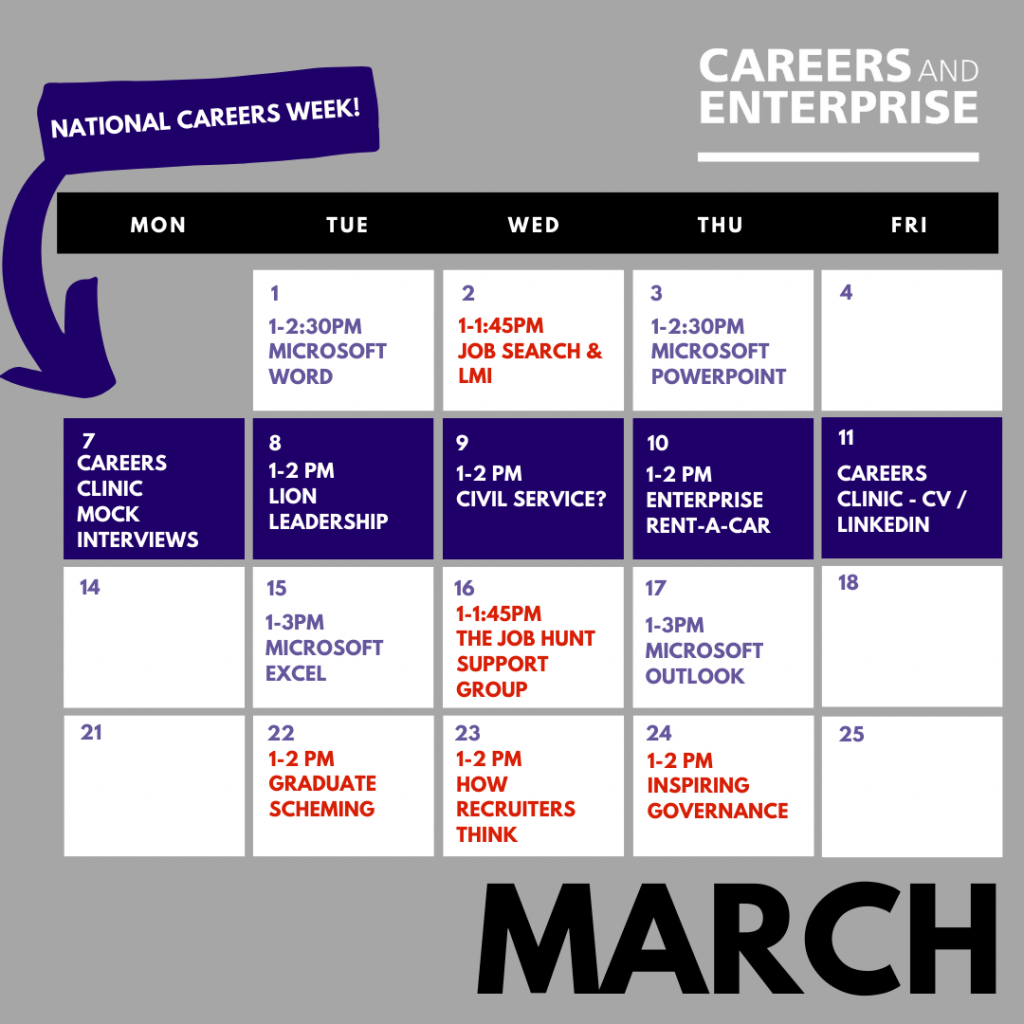 Drop In & Live Chat
You can 'drop in' to see us at the Careers & Enterprise Hub on the ground floor of Augustine House – we're in a big glass box opposite the Atrium Café. We're open to help with your enquiries 10-12 and 2-4 Monday-Friday. During these times you can also access our direct support online via 'Live Chat' on the online Hub, which you can access by clicking the little speech bubbles in the bottom right corner of the Hub.
1:1 Confidential Careers Advice Appointments
These appointments are available to book on the Careers & Enterprise Online Hub, with our Advisers; John & Sian. They can help you grapple with what to do next, and help you find all you need to make an informed decision. This video explains more…
Career Development Fund
The Career Development Fund is a bursary. If you are looking to undertake a career development opportunity but finding it financially difficult to do so, then you may be eligible to benefit from the Career Development Fund. Do click on the link, or get in touch with us for more information.
The Careers & Enterprise Online Hub
The Careers and Enterprise Hub is a great place to find information, events and guidance on careers, jobs and planning your future. Log in to book one-to-one career guidance appointments, connect with the team on live chat and find out about the latest events.
Two of the stand out features of the Online Hub is CV360 and Interview360. Susannah, Employability and Skills Officer, takes you through how to access the tools, and what they involve:
CV360:
Any questions? Email careers@canterbury.ac.uk