Launch Into Business (14-18 June)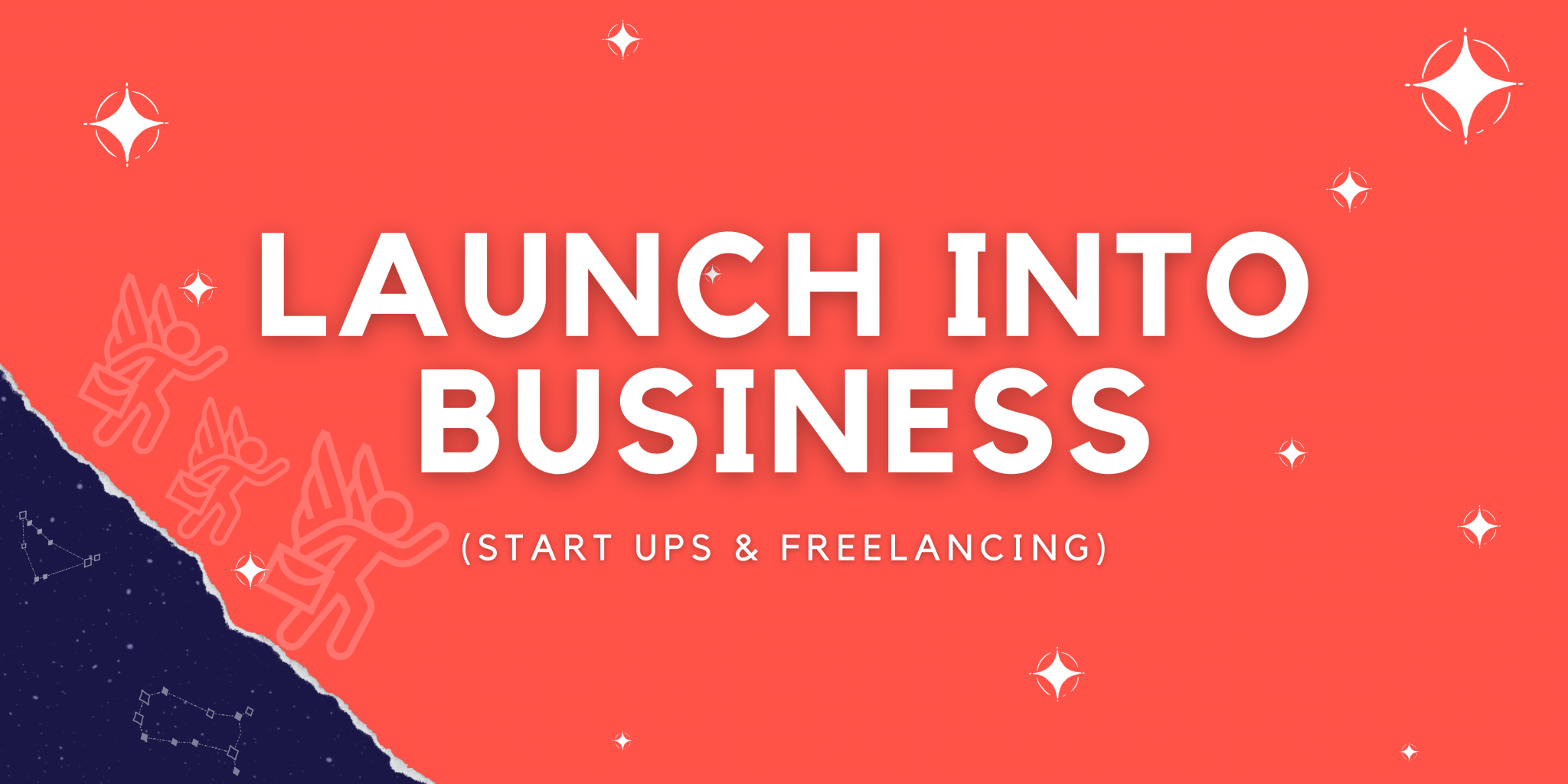 Read on to find out more…
Have you ever wondered what is like to be your own boss?
Do you have any business ideas or services that you would like to develop but don't know where to start?
Ever wondered how do you even come up with a viable business idea?
Are you considering a freelance career?
How much should you charge for your freelance services and how do you negotiate the best rate?
Do you want to upscale your existing business but need expert advice?
The Careers and Enterprise team can help you answer all these questions. Between 14th-18th June the team will be hosting LAUNCH into Business, a week full of workshops and 1:1 mentoring to help you understand the entrepreneurial journey.
Supported by Kent Foundation and the Negotiation Club, you will have opportunities to test your ideas, learn about business planning, understand the business finances and pitch for investment and funding. LAUNCH into Business week will end with our very own CCCU Dragons' Den for current students.
How does it work?
The online workshops are open to all students and recent alumni (within 3 years of graduation) who are considering freelancing or setting up their own start-up business.
Places are limited so join the waiting list if the workshops are full. We ask you to be committed to attend the full week, especially if you want to progress to the Dragons' Den.**
If your business idea is viable, you have attended the workshops and you are a current student, you will be given the opportunity to pitch to a panel of local business entrepreneurs who will allocate funding to launch, develop or upscale your business.
LAUNCH into Business Workshop Breakdown:
Developing and Testing Your Business Idea
Development of a Business Idea
Creating a Clear Business Proposition
Defining your Target Customer
Conducting Market Research – methodology for different products and sectors
Refining your Business Proposition
Your Business Plan
What is a Business Plan, who is it for and why do you need one?
Your Skills and Experience
Products and Services
The Market
Marketing Strategy
Market Research
Competitor Analysis
Operations and Logistics
Understanding your Business Finances
Your Personal Survival Budget
Establishing your Business Costs – Fixed and Variable
Pricing your Product or Service
Break Even Analysis
Cashflow and Profit and Loss Forecasts
Business Structures and Tax
The Negotiation Club
Engage in Practical Practice Negotiation Scenarios
Learn and practice Negotiation Tactics
Critically observe Negotiations
Attain and give feedback
Learn to deliver more value in future Negotiations
Become a more confident in pitching your services and Negotiating your rates
Pitching to Funders
Developing your Elevator Pitch
Being prepared for those difficult questions
Selling yourself and your product or service
Overcoming Nervousness
Making the Ask
1:1 Mentoring – drop in sessions
Drop in to discuss your business idea further
Drop in to get additional support and advice in preparation to the Dragons' Den pitch
Dragons' Den
5-minute pitch + 5-minute Q&A for the opportunity to win funding to launch, develop or upscale your idea
If you would like you book you place on the workshops, go to our Eventbrite here or email us at enterprise@canterbury.ac.uk if you want further details, or have any questions.
** Please note whilst recent alumni (within 3 years) are welcome to attend all workshops, and take up the offer of mentoring later in the week, only current students can pitch to the Dragons' Den.
Getting further support from The Careers and Enterprise Team at CCCU
You can get ongoing careers support via the following ways: