LAUNCH: A Day for Final Year and Postgraduate Students – 06:06:18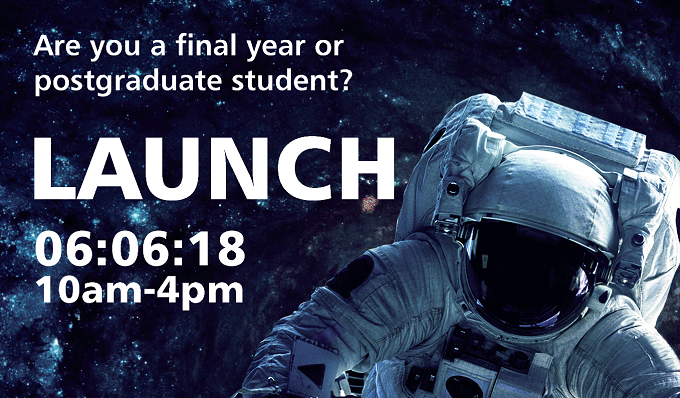 CALLING ALL FINAL YEAR AND POSTGRADUATE STUDENTS!!
Put the 6th June in your calendars! LAUNCH is coming!
What is LAUNCH?
Much like our Life After Uni events in the past, LAUNCH is a unique opportunity for you to gain essential and relevant skills and knowledge before you leave university.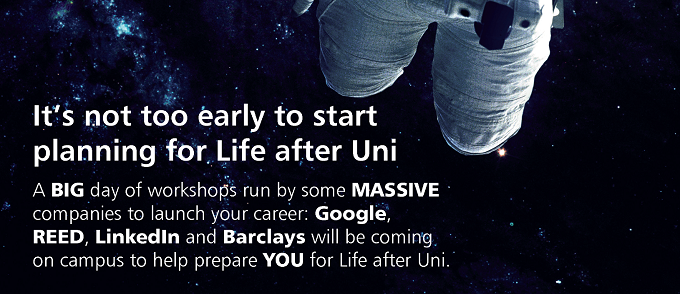 What's happening?
There will be a range of workshops, to help you develop your skills and increase your confidence when entering the world of work after graduation. Check out the programme below:
10.00am – REED: Empowering Yourself in the World of Work
11.00am – 12.30pm – Barclay's Life Skills: Interview skills
1.00pm – Google: Social Media Strategy
2.00pm – Google: Google Analytics (Know Your Business)
3.00pm – LinkedIn: Connecting you to Opportunity Using LinkedIn
As well as these fantastic workshops, there will be:
A "Dress for Success" clothes swap, provided by Pilgrim's Hospice. (We ask that a good will contribution is made to the hospice charity, to help support their work)
Professional portrait photographs, which can be used on your LinkedIn profile and other professional sites.
Video CVs: CVs aren't just paper-based anymore. Often, employers will request applicants present a video interview or CV as part of the application process. Learning to think on your feet and sell yourself on the spot are essential skills when navigating the recruitment market.
An enterprise drop-in, for anyone thinking about starting their own business or becoming self-employed. Ge advice on business planing and financing your dream!
Unsure of what you're going to do once you graduate? We will be offering multiple 1-1 careers advice appointments to help you create a plan and make those important decisions.
For a full CV MOT or help with an application visit the careers drop-in desk between the usual times, 1.00-5.00pm!
LAUNCH is a unique opportunity for you to develop yourself before you leave the University for good. Make sure you make the most of it. Book your place and get involved!