Would you like a mini-project? Or perhaps you'd like to exercise your design skills for the chance to win cash AND work-experience opportunities?
The University has a new competition, involving designing a logo for an upcoming event. Anyone with a creative flare and design skills can apply, bearing in mind the logo will need to be submitted in an appropriate format such as a JPEG or PNG.
The context-
The event is called the GRID (Growing Regional Innovation by Design) Conference, which will take place in October 2021. The conference is set against the backdrop of the UK going through a period of rapid change and transformation- innovation being key in this process. The ability to quickly develop new products, take them to market and to capitalise on new ways of working and technologies, is important in remaining competitive and driving productivity improvement.
The GRID brings together various stakeholders (Higher Education; Not for Profit; Public; Private sector) from across the region to support SMEs (small to medium sized businesses) in developing their innovation potential through 4 key innovation pillars: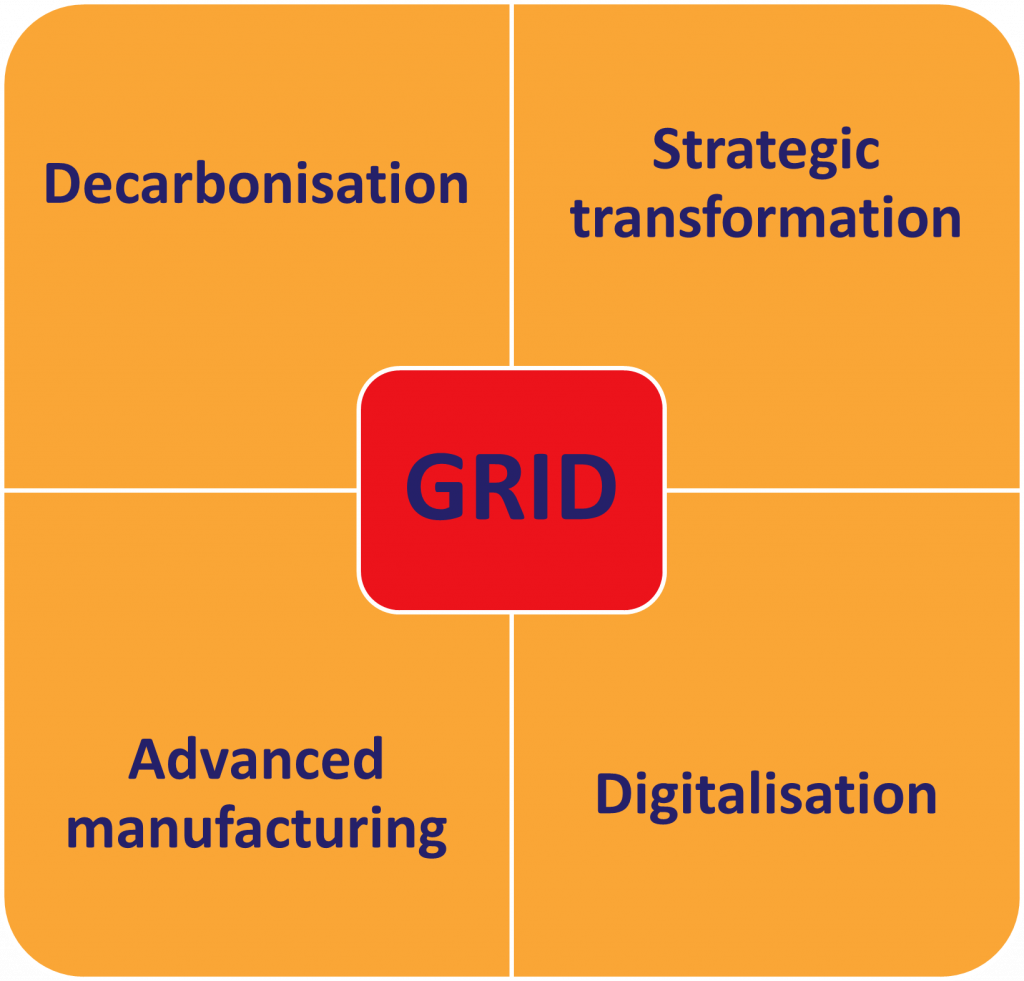 SME leaders can 'plug in and power up' their business to access a network of opportunities to drive forward innovation and adoption of net zero principles.
So, this leaves us with your mission–
We'd like you to create an eye-catching logo (in PNG/ JPEG format, 1066px x 869px) incorporating the concept of GRID, taking into consideration the theme of the event and the target audience.
One bonus is that anyone, from any course can apply, Design undergrad or not! Maybe you have a side graphics hobby, or perhaps you'd like to trial some new design software?
This competition gives you the opportunity to expand your portfolio, gain exposure to external business and up-skill, whilst adding to your CV. Not only is there a cash prize up for grabs for the top three designs, but there will also be work experience opportunities for the winners with our participating businesses- no brainer!
How to apply-
Those who wish to take part, you will need to register your interest by emailing b2b@canterbury.ac.uk.
Once we have received this confirmation, optional virtual drop-in dates and times will be confirmed via email. We would recommend you attend these 30 minute, 1-2-1 sessions before submission, as they will be an opportunity for you to ask any questions to the event organiser.
The logo design is due by 26th July 2021 and the winner will be chosen by an expert independent panel of judges on Friday 30th July.
To submit your interest, or to ask any questions, email: b2b@canterbury.ac.uk
Getting further support from The Careers and Enterprise Team at CCCU
You can get ongoing careers support via the following ways: