10 Tips for Finding Part-Time Work in Canterbury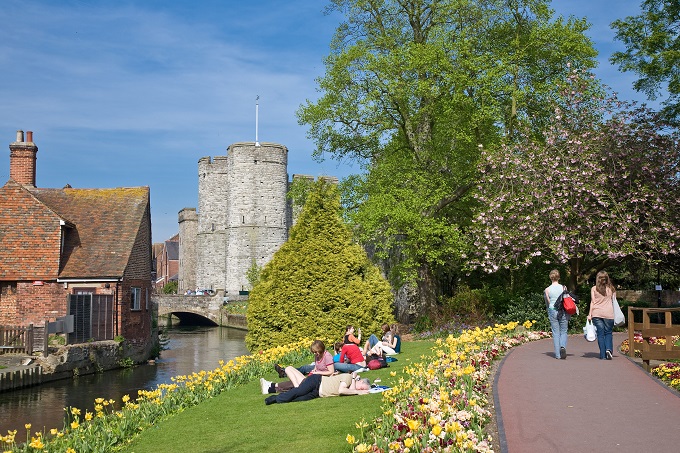 Looking for part-time work in the city? Check out our top ten tips for a greater chance of success.
Sign into The CORE for information on how to write a CV and utilise the CV/cover letter builder, as well as other useful resources.
Create a short CV that highlights your skills and experience relevant to part-time work. For a part-time job CV, briefly summarise your education/qualifications, as they are usually less important for part-time work.
Visit Drop-in on the ground floor of Augustine House, Monday – Friday 1.00 – 5.00pm to get your CV checked, or email careers@canterbury.ac.uk with your CV as a PDF or Word document attachment.
For roles within the University – register with Unitemps, the on-campus recruitment service at www.unitemps.com. The office can be found opposite the Atrium Café in Augustine House. Unitemps also deals with roles outside the University. See tip 7 below.
For customer service, retail and hospitality roles:
Shops in town (Whitefriars and the high-street) often display any vacancies they have in their windows with details on how to apply – usually a CV and covering letter or an online application.
Note: recruitment for Christmas jobs starts from as early as September.
Larger retailers may not advertise vacancies in their windows but taking a look at their websites could reveal a range of roles. These online applications often mean that the initial selection phases may be conducted online.
For Health and Care roles, there are a range of agencies that deal with this type of employment. NHSP (NHS Professionals) are keen to recruit students who are studying on health programmes or have previous care experience, for bank work within the NHS.
Other recruitment agencies – to work effectively with these, you need a good CV and to be clear about the types of work you are seeking. They can handle temporary work within Hospitality, Administration and more specialist roles for applicants with skills and experience.
If you have no previous work experience, consider volunteering as an option to build skills and experience.
Search websites such as: unitemps.com, www.jobsinkent.co.uk, www.studentgems.com, www.indeed.co.uk and more, to locate opportunities.
Competition for part-time work in Canterbury is high. Make sure to let employers know of your availability and flexibility, and start your applications as soon as possible!