If you follow us on Instagram or Twitter, you probably already know that we went in-person to see the Saturday programme of the Creative Folkestone Book Festival. Our University has been an education partner of this festival for a couple of years and we decided, after over a year of online events, that it would be nice to go and have a look at how the organiser Creative Folkestone supports the local culture and the community. And thanks to the power of social media, we were able to take our audience with us on a virtual day trip to the beautiful coastal town of Folkestone.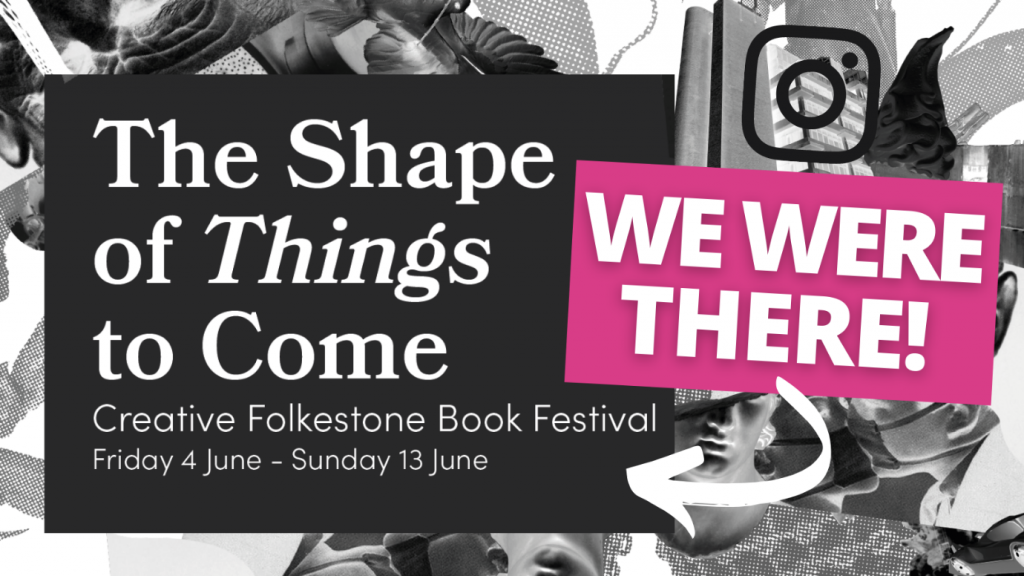 But photos, and even videos are not always able to portray the real experience. Walking down the streets of Folkestone, I did not know where to look first. The little independent shops and cafes have lovely decorations, and some of the goods they offer are real little works of art. Of course, art is ever present in this town, not just in the myriad of galleries and art studios, but also in the artworks exhibited around the town, spread from the train station all the way to the furthest end of the Harbour Arm.
At the harbour, we were able to have a taste of some other cultures as well – the food trucks offered cuisines like Greek or Dutch, but we ended up having some tacos. This is where we met with Michelle Parker, Head of Development for Creative Folkestone. She pointed me towards some more artworks that can appear a bit hidden, if you do not know about them, like the Banksy from 2014 or the beautiful mermaid sitting on top of the Sunny Sands (who is very photogenic, may I add). Michelle of course invited us to an afternoon talk and an evening beach concert.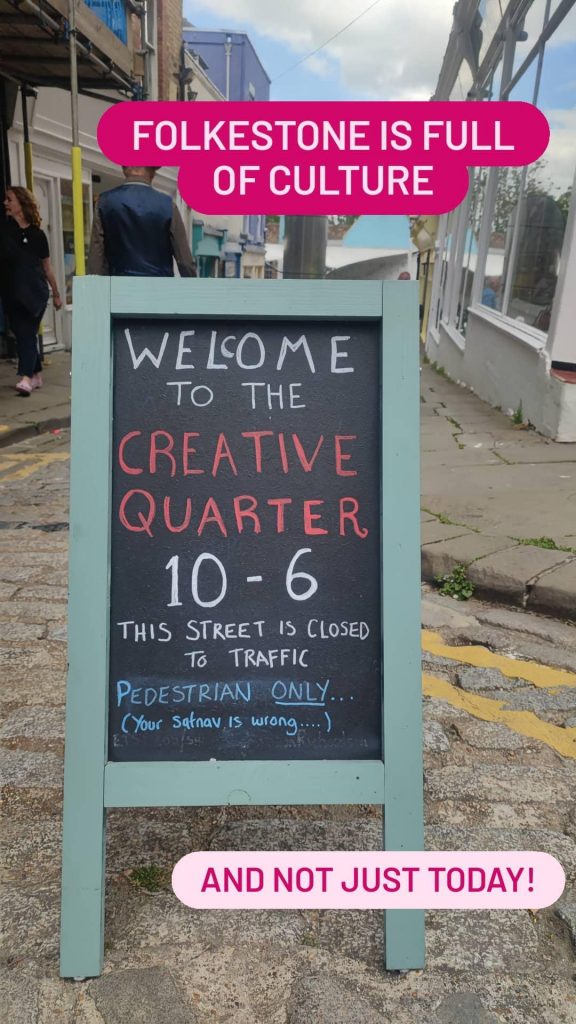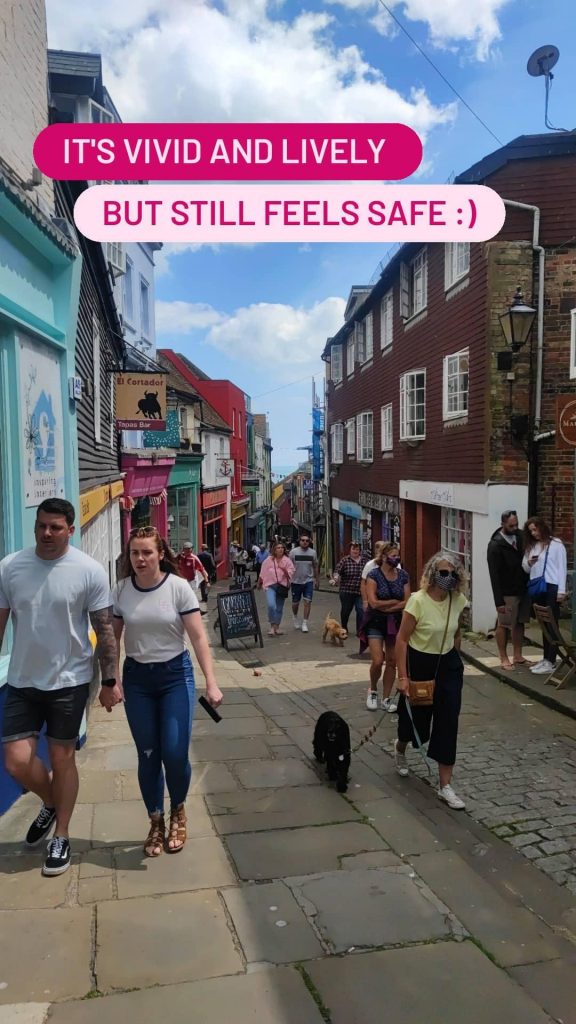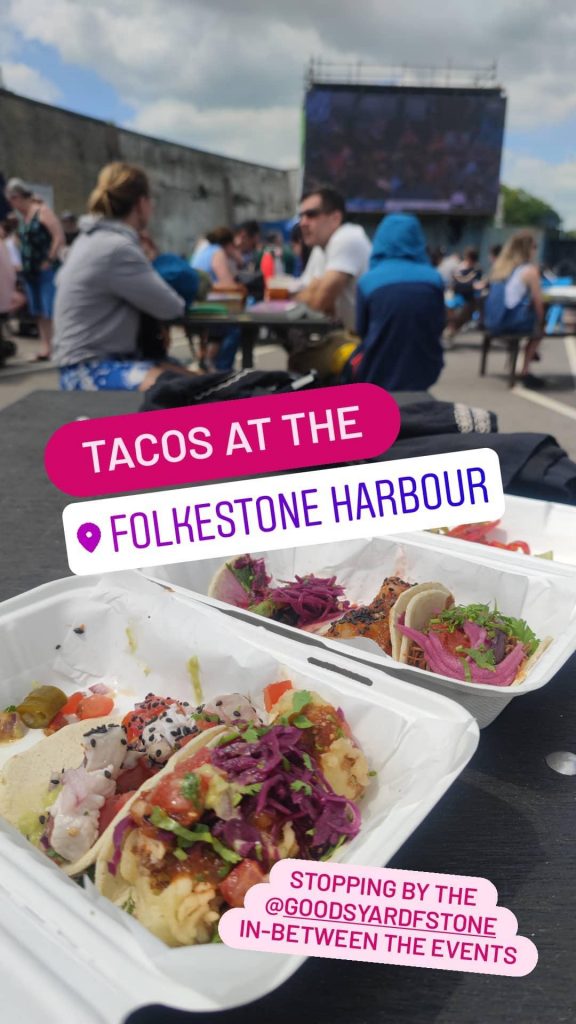 After the online talk with Emma Dabiri, the author of the well-known book 'Don't Touch My Hair' and the new 'What White People Can Do Next: From Allyship to Coalition', the Creative Folkestone Quarterhouse welcomed the audience of the talk with Laura Bates. Laura is an author, who started 'The Everyday Sexism Project' and delivered an insightful talk and discussion about her new book 'Men Who Hate Women', the state of today's misogyny, and her work in educating about feminism.
What better way to finish the day than with some traditional fish and chips on the beach, listening to folk music and sea shanties performed by talented local musicians. This music, accompanied by some speech content attracted a diverse audience, and created almost a meditating atmosphere, where everyone could simply enjoy the present and the slow sunset.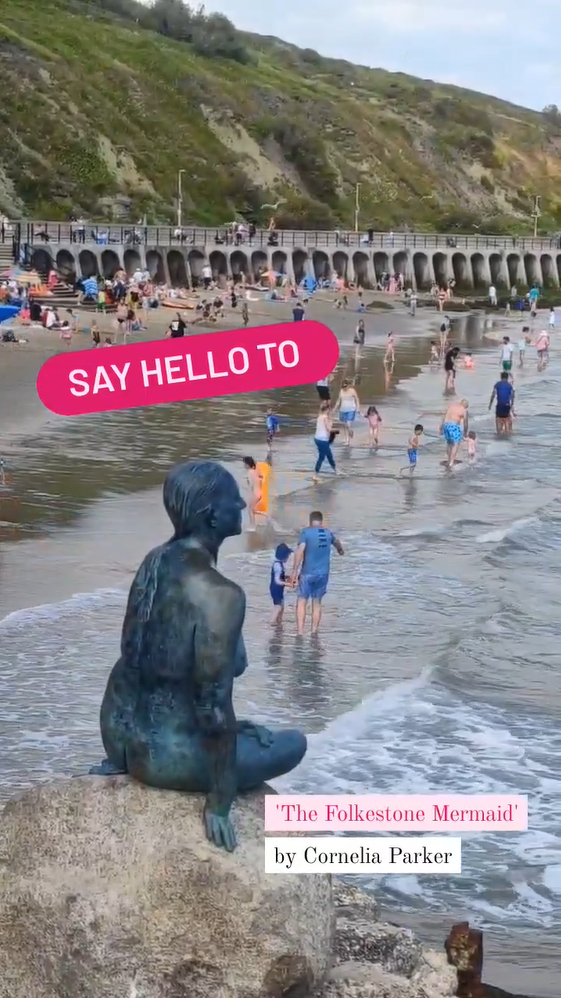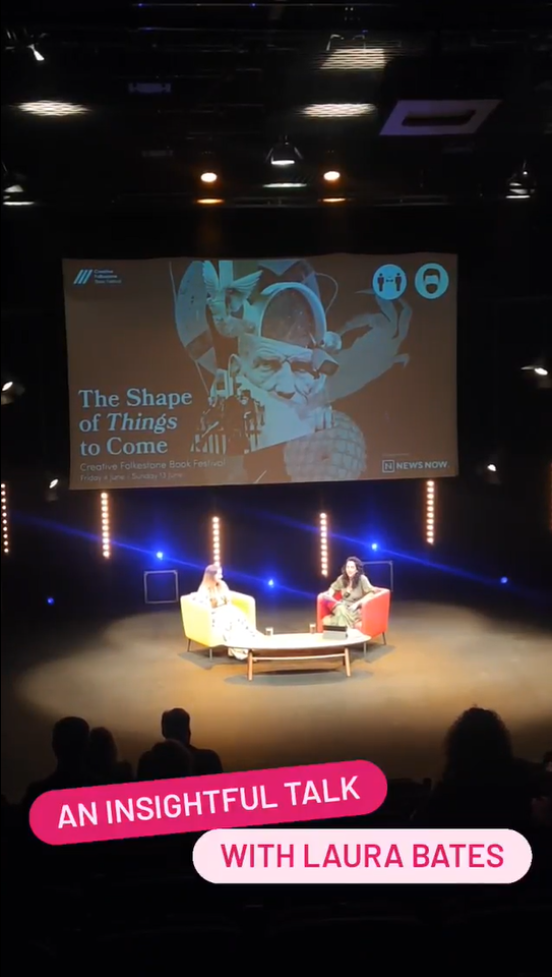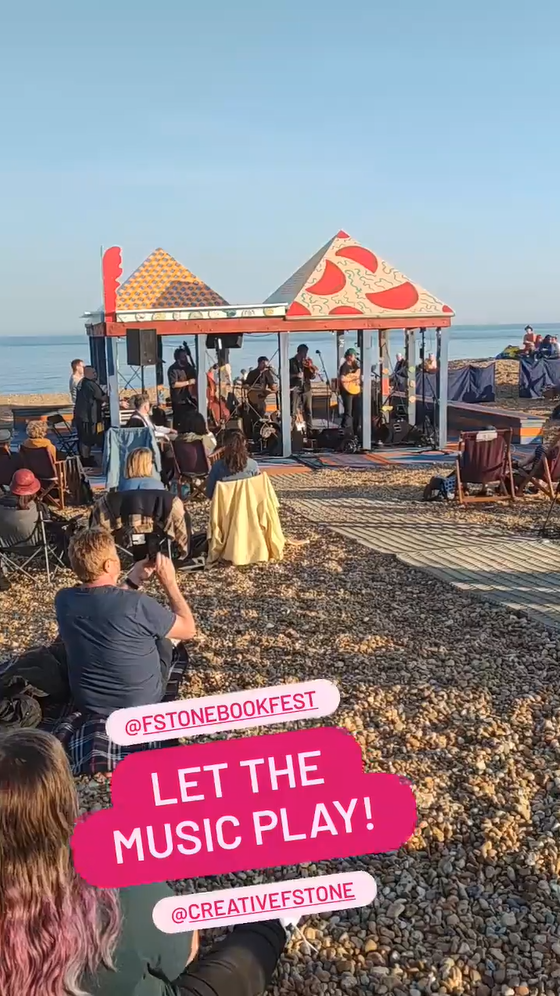 I have to say, it was really refreshing to attend in person events, and to see the town full of life once again. Additionally, it brought some hope, seeing all the people enjoying the beautiful weather together, that when we all follow the restrictions, our lives and leisure time activities are not that much different from what we used to consider 'normal'. What I also loved about this book festival is, that it was not just about books and literature. It really was a 'creative' festival which celebrated all forms of art and culture, as these always have to converge to develop and cannot be isolated.
If you missed the stories from the wonderful day in Folkestone, head over to our Instagram – you can find them in our highlights! And while you are there, don't forget to give us a follow so you are always up to date about all things arts & culture!