The Daphne Oram Gallery is pleased to showcase Arcade Britannia. The exhibition runs from 6 March – 21 April. All are welcome!
Game Design lecturer, designer, and author, Dr Alan Meades presents Arcade Britannia, an exhibition celebrating the amusement arcade in British popular culture. The exhibition includes classic 1980s arcade photography from Stephen Clarke, photographer and Lecturer in Critical and Contextual Studies at the University of Chester, and modern arcade vistas from Rob Ball, photographer, and Senior Lecturer at Canterbury Christ Church University. Alongside Stephen and Rob's photographs, the exhibition includes an interactive recreation of Herne Bay amusement arcades, and a selection of items from CCCU's Nic Costa Archive that offer perspective on the British arcade, its development, and the people that run them.
The exhibition is open to the public from Mon – Fri 10:00 – 16:00 or by appointment.
The University bookshop, situated in the heart of main campus, is selling a fantastic selection of publications featuring the photography of Stephen and Rob, as well as Alan's Arcade Britannia, the first book to tell the history of the modern British arcade.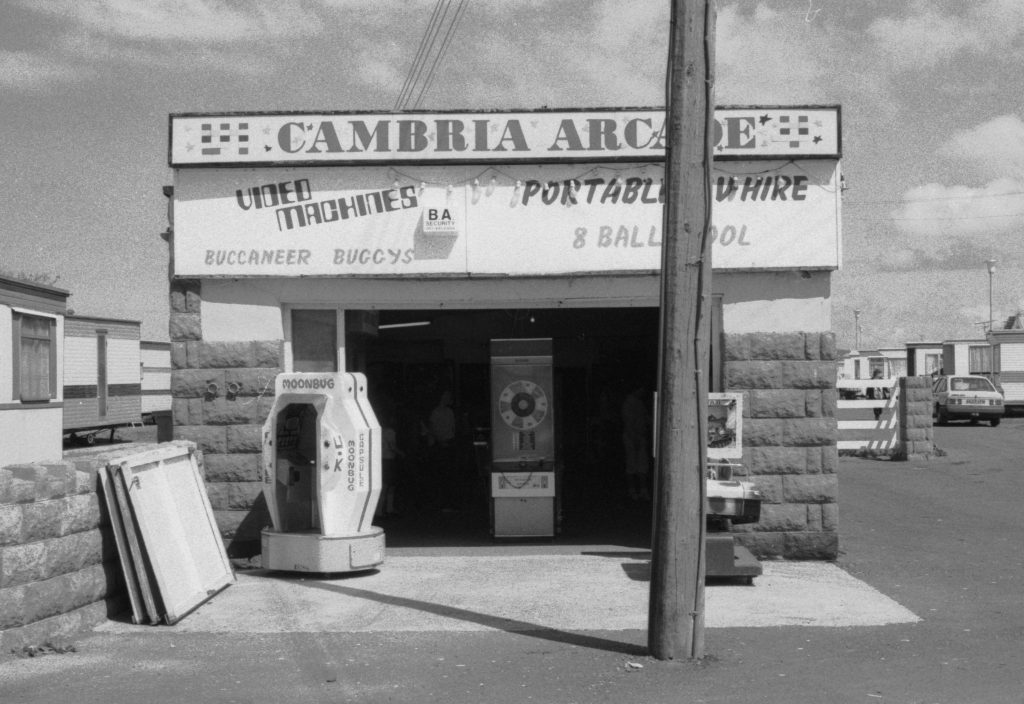 Also alongside the exhibition, we invite you to the finale on 22nd April, 1400 – 1600, where there will be an opportunity to meet the photographers, have a drink and discuss their work. Book your place here.
The Daphne Oram Gallery is located in the Daphne Oram Building for Creative Arts on Canterbury Christ Church University's Canterbury campus. The gallery's exhibition programme is informed by the teaching and research of the University and showcases new works by contemporary artists, CCCU staff, and students. You can find the building by using the interactive map here.