The 2022-2023 exhibition calendar is kicking off with an exhibition from the first cohort of the School of Creative Arts and Industries MA courses. To tell us more, we have a guest post from one of the students:
---
My name is Miroslava Karaskova and as one of this year's Master's degree students, I am excited to finish my year-long postgraduate studies in Visual Communication with the upcoming MA Exhibition.  
Together with my course-mates, we will be showing work of various forms and media, ranging from photography and design, to video games and choreography. All this under the roof of the Daphne Oram Creative Arts Building, which is where we had most of our lessons, seminars and workshops in the past academic year. 
On top of showcasing my artwork, I was very happy to design the visual branding for the exhibition. I am helping with the marketing, communications and organising the event, gaining valuable skills for my future career prospects.  
All of us that are showcasing at this exhibition will learn a lot about how to curate and present our work professionally, which is essential for successful career in the creative industries. Plus, we will also have fun with our friends and families at the Opening Reception on 20th September, and I hope you will be able to come along and celebrate with us!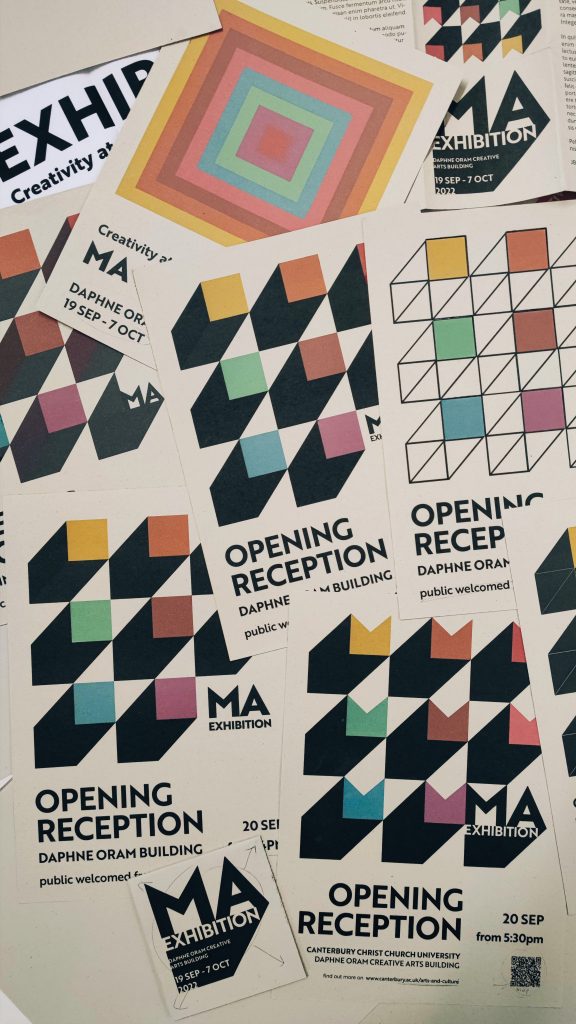 ---
Thank you, Miroslava!
You can find the Daphne Oram Creative Arts Building on our Canterbury campus. For directions, please see our interactive map here.
The exhibition will run until October 7th. You can visit Monday – Friday from 12-5 PM, or by appointment with the Arts and Culture team (artsandculture@canterbury.ac.uk).