WHAT ARE YOU LOOKING AT?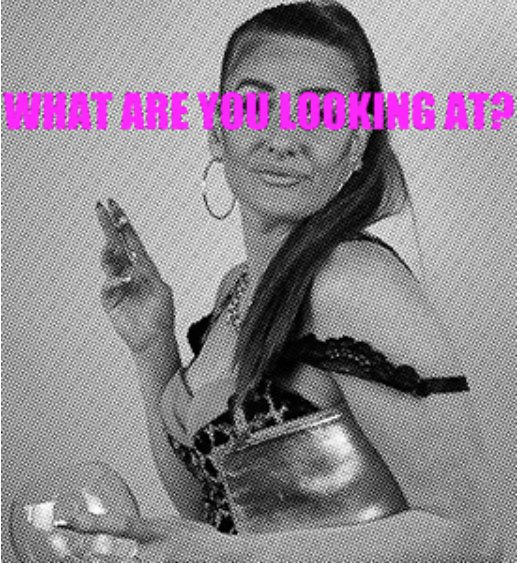 Canterbury's Sidney Cooper Gallery will host an innovative research project today exploring how live art can be used a s a tool for political education.
Dr David Bates, Director of Politics and International Relations at Canterbury Christ Church University, has been working with the Live Artist Kelly Green, Dr Licia Cianetti of Royal Holloway, University of London, and young people from Astor College for the Arts, Dover on a project exploring social class, marginalisation and exploitation.
The project, which uses the work developed in the University's Activism Research Network, gives young people and participants the opportunity to explore the production and reproduction of abjection, which crosses between class, sexuality, ethnicity, body image and ideology. It also explores how contemporary capitalism could be argued to have cast aside those (sometimes whole communities) that it does not regard as productively useful.
The live art performance at the Sidney Cooper Gallery sets out to destabilise and unsettle oppressive ideologies through the creation of autonomous spaces for political expression and debate.
It builds on the show Fairground which was at the Sidney Cooper Gallery and the Tate Modern last year. The Tate Modern component (working in partnership with the University of Kent, People United (Kent), Valleys Kids (Rhondda Valley), Astor College for the Arts) attracted over 4,500 members of the public.
Dr Bates said: "This project uses live art to create moments of contention and disagreement around key narratives within our society. Our young people have produced a radical challenge to contemporary politicians such as Donald Trump, to racist politics on migration, oppressive ideological forms of body image structured through patriarchal relations, and 'classist' forms of prejudice through which subjects come to be formed as 'chavs'. Through the project we open up spaces for resistance and artistic exploration of our role in the creation of others identities and the production of values."
The opening public performance of the live art component of this research was yesterday at the Sidney Cooper Gallery, Canterbury and will continue today from 11am until 5pm. In late May the project will move to the Tate Modern as part of the projects continuing involvement in the Tate Exchange programme.
For more details visit here.