New House of Commons Briefing by CCCU academic Dr Mark Bennister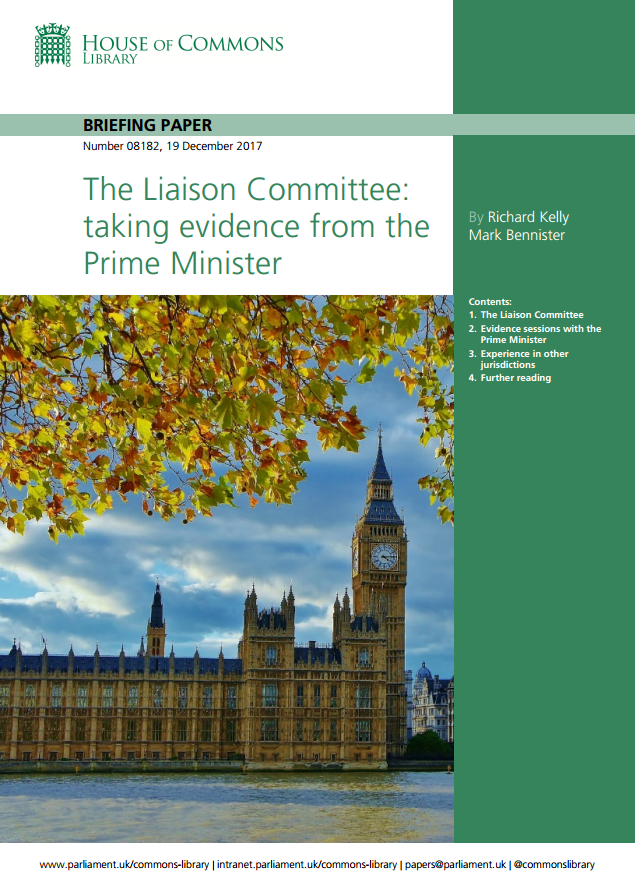 Yesterday, British Prime Minister Theresa May made her second appearance before the Liaison Committee, a year after her only other appearance. These sessions with the Prime Minister have occurred since 2002 and have now become an established part of the scrutiny mechanisms available to Parliament.
Dr Mark Bennister, Reader in Politics at Canterbury Christ Church University and one of only 5 Parliamentary Fellows in the House of Commons, has now produced a briefing with the House of Commons Library that sets out the background to the evidence sessions. You can read the full briefing by clicking here or on the cover page below.