House of Commons Speaker John Bercow visits Parliamentary Studies Class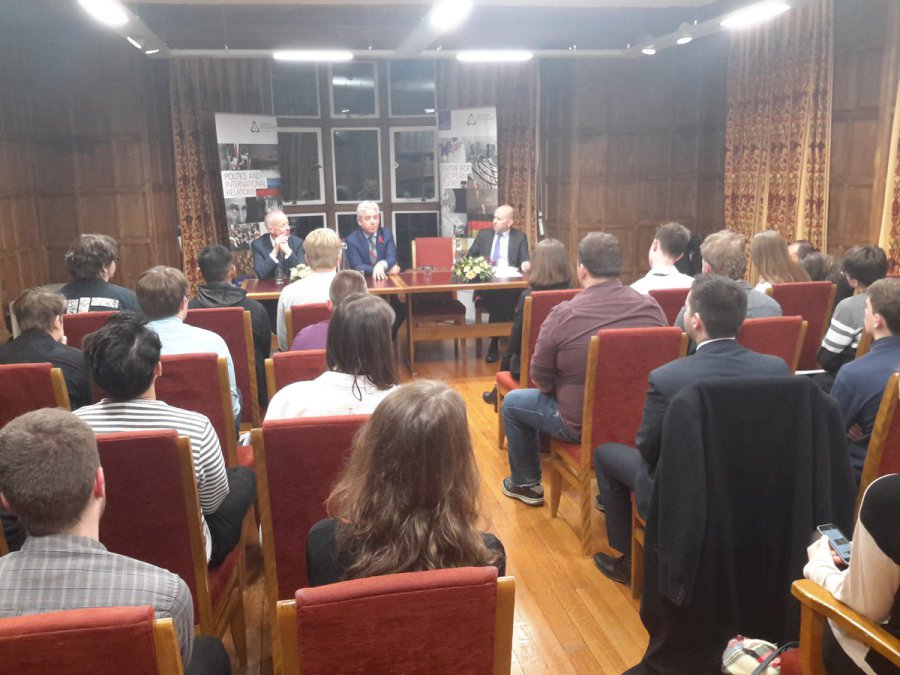 The Politics team at Canterbury Christ Church University were delighted to host The Rt Hon John Bercow, current Speaker of the House of Commons, on Thursday 30 November 2017.  Mr Speaker was fulfilling a promise he made to visit all universities currently teaching the official Parliamentary Studies module in collaboration with the Houses of Parliament. He addressed a private session with final year students, chaired by Dr Mark Bennister who leads the module. Politics staff as well as A-Level students from our partner school, the Canterbury Academy, were also present.
Mr Speaker spent over an hour and a half answering questions from students on a wide range of subjects relating to current parliamentary issues. Subjects included minority government, the modern role of the Speaker, Lords reform, current challenges for parliament, and the Speaker's own political journey.
The session was a great success as one student commented "I'm sure I speak for everyone in the Parliament Studies class when I say that it was a genuinely amazing opportunity to be able to ask him questions in a private setting, and it's an event that I'm sure will stay with us for a long time".
Mr Speaker went on to deliver the first lecture in the Vice Chancellor's Public Lecture series to a packed audience of 450 members of staff, students and the public. The public lecture 'The Making of a Modern Parliament' was also a great success as Mr Speaker gave an entertaining and highly informative talk on the role of Speaker and the reform of Parliament.
Dr Mark Bennister has been teaching Parliamentary Studies for 3 years. The Politics and International Relations programme were awarded the module in a competitive process in 2015. You can find more information about the module here https://www.canterbury.ac.uk/social-and-applied-sciences/psychology-politics-and-sociology/politics-and-international-relations/learning-and-teaching/parliamentary-studies.aspx