Dr Hadfield Chairs High Level Energy Panel at Chatham House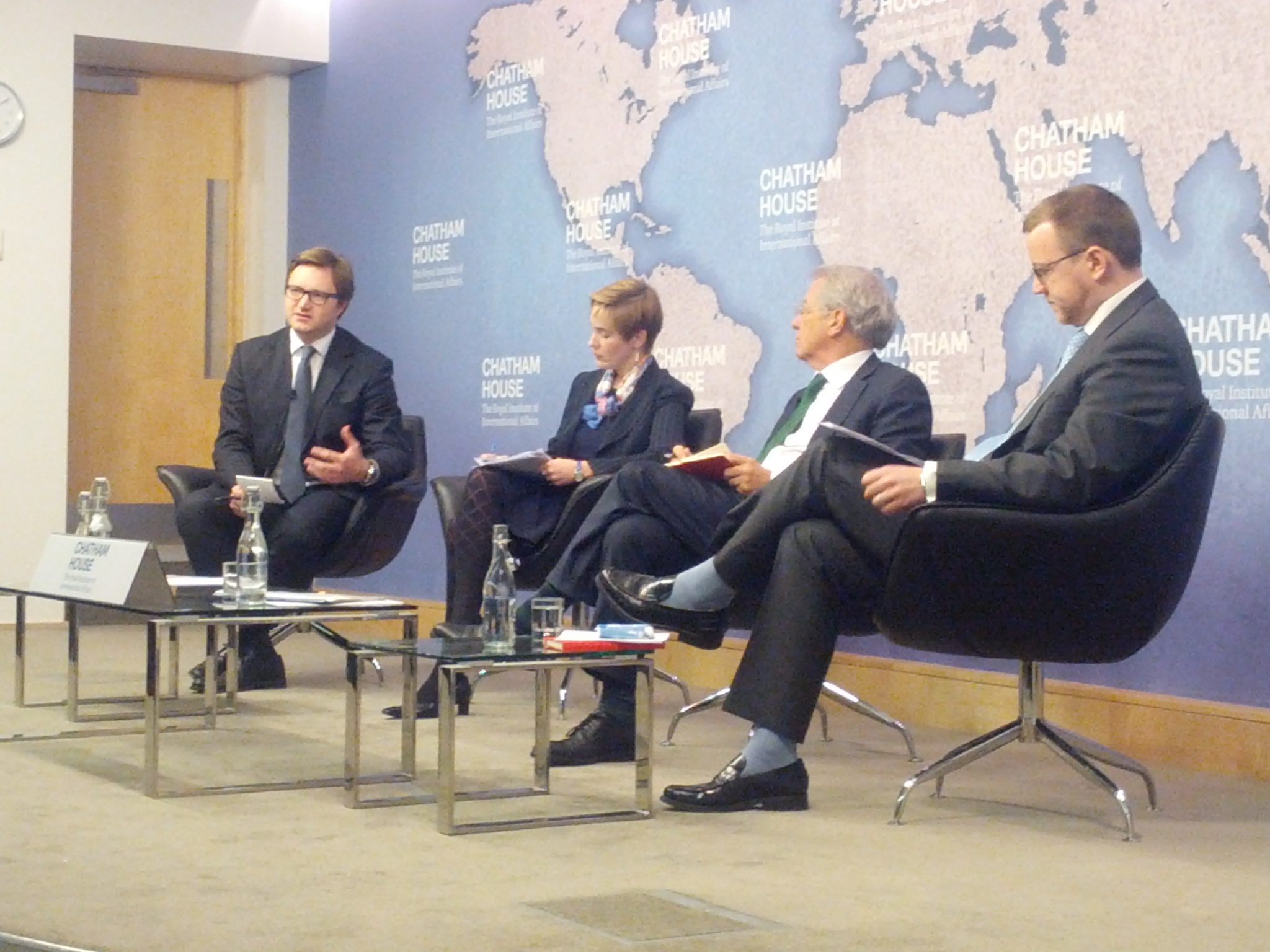 On Wednesday, 27 November 2015, Dr Hadfield, Founder and Director of the Energy and Governance Group at Canterbury Christ Church University, was invited to chair a high-level members event at Chatham House (Royal Institute of International Affairs).
Chatham House has long been a key player in providing both research and debate on the most pressing areas of contemporary energy security, in national, regional and international terms. Dr Hadfield was invited to chair the event on the basis of her long-standing work on EU-Russia energy security and European energy governance.  Speaking at the discussion, entitled 'The Future of European Energy: Implications for Security, Competitiveness and Climate Change', was Adam Janczak (Deputy Director for EU Climate and Energy Policy) from the Polish Ministry of Foreign Affairs, Sir David King, the UK Special Representative for Climate Change from the Foreign & Commonwealth Office, and Shane Tomlinson (Senior Research Fellow, Energy, Environment and Resources), from Chatham House. Each presented their view on Polish, UK and European prospects for European energy security cooperation and external forces that may adversely impact current trends and future projects.
Dr Hadfield then led the 30 minutes Q&A which proved to be predictably lively. She then concluded the session by suggesting that the concept of governance itself needed a radical overhaul in terms of its definition. While currently operating as an implicit method to denote or even 'decode' the range of multi-level governance encapsulating EU-level projects both old and new, Dr Hadfield suggested that European energy governance needs to amalgamate both the qualitative and quantitative dimensions reflective of both the modus operandi entailed in multi-sector decision-making, and the sheer data entailed in reconfiguring European energy markets. Lastly, governance concepts need to impart a genuinely symbiotic sense of top-down leadership and bottom-up ownership entailed in a project as extensive and strategic as the European Energy Union.