"The library services helped me a lot with my studies. I found the help from the Librarians supported me a lot with my assignments"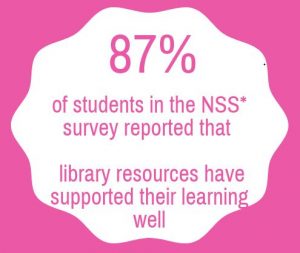 That's what one of the 5971 respondents said about study support in last year's student surveys. There are three main surveys depending on what type of student you are:
NSS (National Student Survey) open to third year undergraduates
PTES (Postgraduate Taught Experience Survey)
PRES (Postgraduate Research Experience Survey)
The feedback from all of them is a vital way that we shape and improve our services over the coming year and create our commitment to you.