Kent Maps Online is a placement provider for the Applied Humanities: Employability in Practice module, offering a small number of placements to students interested in being part of a digital humanities project.
This year Natalie Pietersen, Amy Green and Alfie Forsyth signed up to work on the project, bringing disciplinary skills from Creative Writing and History.
What is Kent Maps Online?
Kent Maps Online is a collaboration between JSTOR Labs and a team led by Carolyn Oulton, Professor of Victorian Literature and Michelle Crowther, Learning and Research Librarian.
The site provides a set of themed essays about Kent. Framed by the idea of 'writers and their times', the project is researching historic, literary and geographical records to create an interactive experience seen through multi-disciplinary lenses. This approach contextualises literature and textual records of historic events through an emphasis on the material conditions in which they were produced and circulated.
The team pitched to the students, asking for creative writing and digital skills and were impressed by the range of ideas that students had for the project.
Natalie Pietersen – An interactive tour of Wateringbury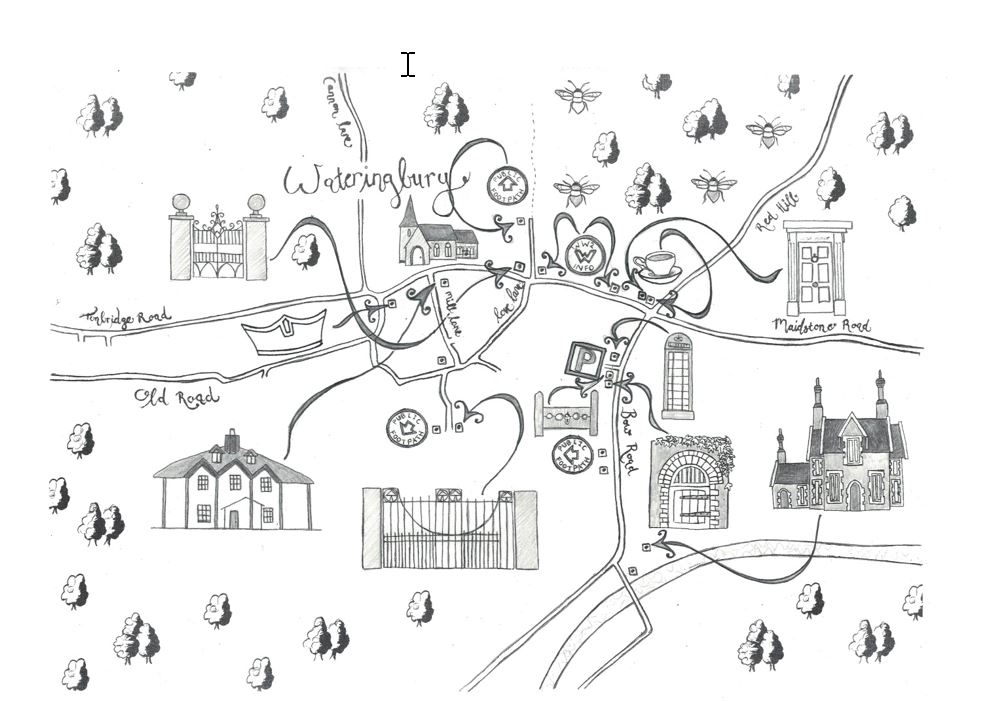 Natalie, who has a flair for art as well as creative writing, offered to do an interactive tour of Wateringbury, complete with a hand-drawn map which we were able to annotate with hotspots to lead readers through Natalie's journey around the village.
Natalie also designed a poster for the Kent Maps Online Symposium which is now used as a thumbnail for the YouTube channel
Working with Kent Maps Online was a great experience for me. I was already interested in historic Kent, and this was the perfect opportunity to focus it.

I was surprised by how much I flourished, having the creative freedom to make my own choices surrounding the project; and how much it has strengthened my love for this area. As I progressed in the project, I began to want to do similar projects on other historic places.

For a student with similar interests, I would highly recommend a placement with Kent Maps Online, it is fulfilling, and do I dare use the word addictive?

Through this project I learnt to develop my own ideas and guide my own work, a skill I have no doubt will be priceless as I go on into the writing world. On top of this, it has deepened the place and space aspect of my writing, which I am learning, is important in all spheres of writing but definitely in writing novels as I would like to.

Natalie Pietersen
Amy Green- Wartime Kent

Amy was interested in working on a new section of the website related to Kent's wartime experiences.
She had visited the Battle of Britain site at Capel-le-Ferne and was keen to write about the moving memorial to 'The Few'. As we got to know Amy we realised that she had an interest in local history, particularly in working with archives, and so we invited her to help us digitize some maps, including a World War 1 bomb map of Dover at Marrin's Books.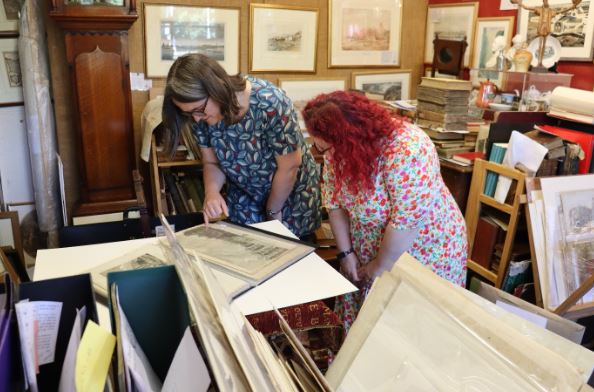 When I wrote the article for Kent Maps online, I loved the background research I had to undertake in order to understand a little more about the Battle of Britain Memorial site. I am local to the site. However, I did not know the original site was an airship base in WW1, which surprised me. I went to revisit the site to gain more knowledge of the area. I would recommend Kent Maps to another student to participate in producing articles, the team are friendly, approachable and knowledgeable, and I had good communication with them.

Amy Green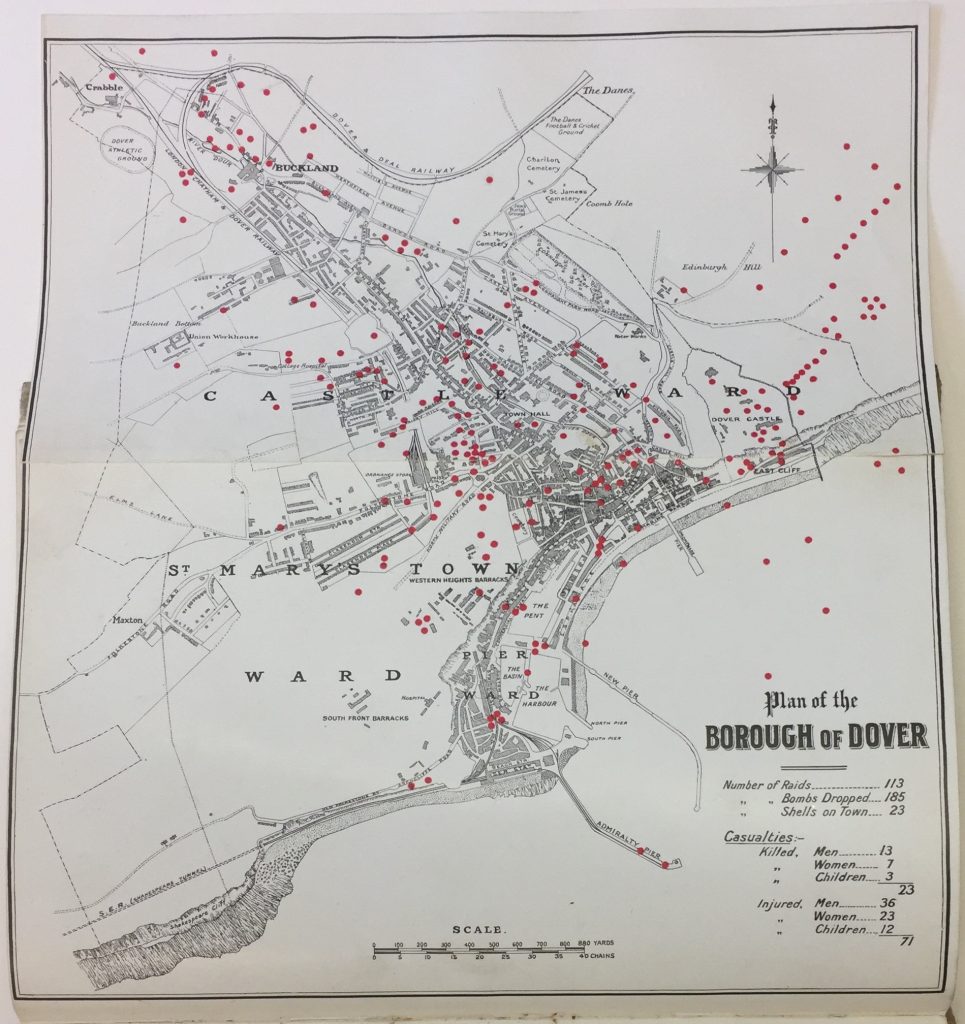 Alfie Forsyth – Doodlebugs in Kent
Alfie already had experience of the JSTOR platform Juncture via his level 5 module Humanities in a Digital World, and was keen to edit articles on the site, adding additional information and images. He worked on an article that had been written by one of the project's Gold Duke of Edinburgh participants about Doodlebugs in Kent.
This is the second year that the Kent Maps Online project has provided placements for Applied Humanities students. These placements play an important role in the day to day running of the project, as they allow the team to develop new ideas with students who come from a variety of discipline perspectives.
Last year's students Amber Evans and Andrew Vincent contributed in different but equally important ways. Amber stormed through a back log of articles, learning Github, markdown language and choosing creative commons images to illustrate articles for the site; and Andrew created a suite of articles entitled The Hidden Gems of Parochial Kent (Linked Here) which enabled him to share his love of church history and local knowledge. Through the hyperlinks on the page, you can link through to his five articles.