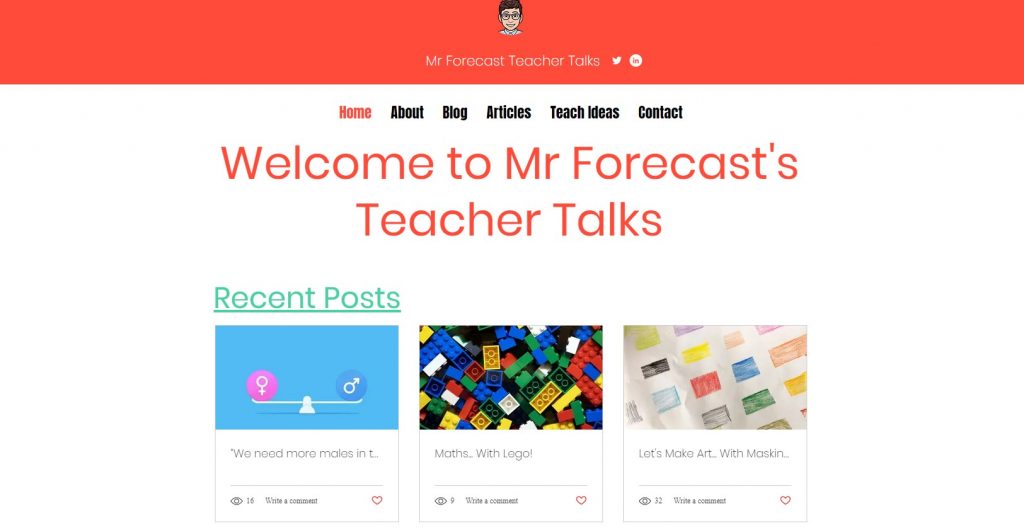 We've been documenting the efforts of students during the lockdown period and how their efforts have allowed learning to continue. Whilst many of our student teachers have been creating lessons on video or to deliver remotely, others have been in school, maintaining normality and supporting the children of key workers.
It's not just our students who have been busy creating resources and delivering education to children. Here at Canterbury Christ Church Faculty of Education our academics, many of whom are themselves from a teaching background, have been working hard to support those providing teaching – whether that's student teachers, qualified teachers or parents.
Advice and Resources for Schools, Parents and Teachers
Set up by our academic team, the Faculty of Education has set up and continues to run a blog dedicated to providing a selection of materials; including webinars, podcasts, learning toolkits and resource banks for all those who want to engage with professional development or who are still working to educate children and young people.
You can find the blog here: https://blogs.canterbury.ac.uk/adviceresourcesforschools/
On it you will find resources for a variety of subjects and over-arching areas of teaching, including PE, primary-specific, history and maths. There are also tips and links to third-party sites giving ideas of home schooling.
Most notably, a series of webinars are being run through the blog. The videos and slides from those that have already taken place can be accessed to watch and read in your own time, and the dates for future events have been listed. You can find the timetable of past and future webinars here.
The Advice and Resources for Schools, Parents and Teachers blog will remain up and with regular contributions for the foreseeable future.
Student education resources blog: Mr Forecast's Teacher Talks
Jake Forecast is a second year student studying BA Primary Education and has been running a blog through which he covers all manner of subjects within teaching. Called Mr Forecast's Teacher Talks, it's a relatively new, but growing project.
Jake explains:
"This website is mainly targeted at student teachers, experienced teachers and parents/carers. The idea of this blog is to give an insight into training to be a teacher. It contains reviews of books that could be used in the classroom, creative teaching tools that I have made and topics in the education sector that may be up for discussion. For example, my recent topics have been EduTwitter, Art and Design and a review of 'The Boy at the Back of the Class'.
"The website is still quite new, so I am still building the website with more blogs being added soon. I have also added an additional website on there, which gives access to some resources for each curriculum subject."
You can visit Mr Forecast's Teacher Talks here: https://forecastj.wixsite.com/mrfteachertalks
To find a complete list of the Faculty of Education's undergraduate and postgraduate courses, just click here.