Walkie Talkies is a Podcast aimed to help you feel more connected at CCCU. Designed purely for the Staff and Students at Canterbury Christ Church University and using stories from within the University and local community, we hope to help inspire you to take a walk and explore your surroundings.
Throughout the COVID-19 pandemic, it has been difficult to find innovative ways of keeping Staff and Students motivated to stay active. Walkie Talkies is a podcast intended to encourage you to get away from your desk and go for that walk, whilst helping to connect the University community.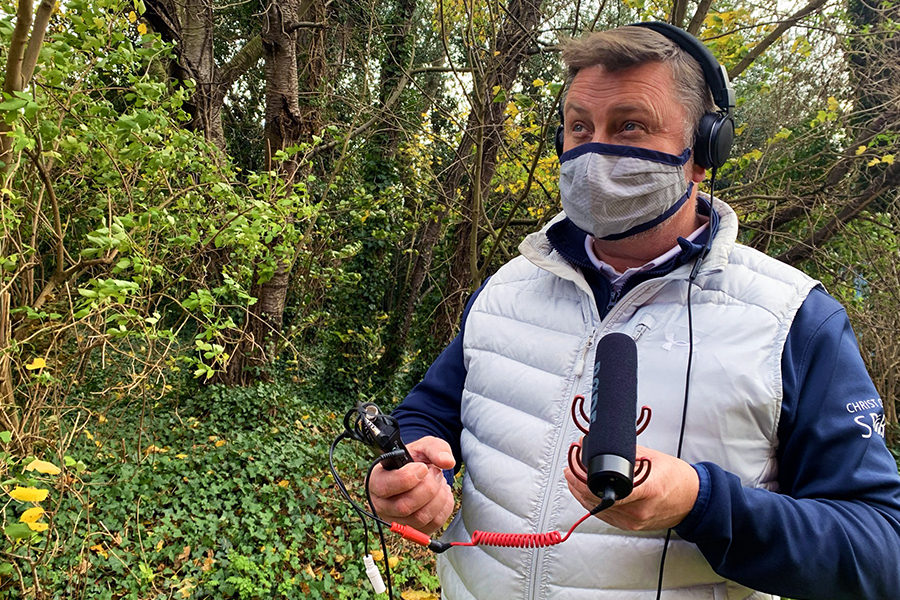 Director of Sport & Active Health at Christ Church, Paul Carney hosts a variety of guests; bringing new stories from the across University in each episode.
In our first episode, Paul meets with Dr Damian Coleman to find out what actually happens to our bodies when we exercise. Dr Sheila Sweetinburgh and Dr Diane Health take a walk and explore the incredible story of Canterbury's city walls. Active Health coordinator Laura Ackerley speaks about the University's Couch to 5k Programme, and how she has motivated people who have never run before in their lives to go on to run marathons and more.
Listen to Walkie Talkies on Spotify, Google Podcasts, Breaker and more. Simply search Walkie Talkies wherever you get your podcasts or visit us on Anchor to listen online.
We're always looking for new and exciting stories from across the University. If you would like to contribute to Walkie Talkies, simply contact us with your idea.
Email: james.cook@canterbury.ac.uk