Swim, Bike, Run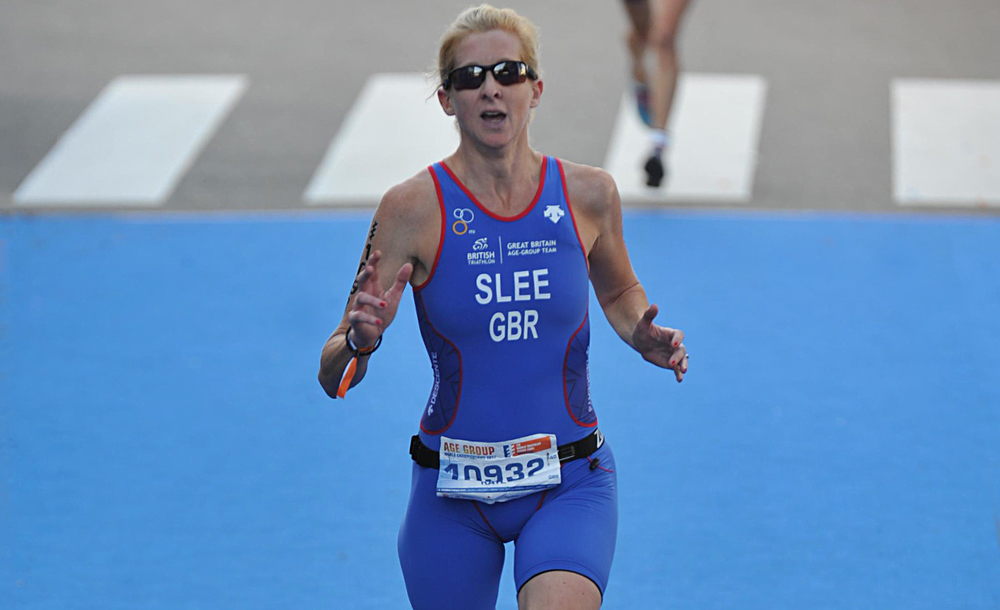 Kate Slee has recently started working for Christ Church Sport and is keen to share her passion for Triathlon. Having participated in Triathlon for over 10 years, Kate has just finished her most successful season to date and is now looking at ways to get faster going into 2018.
I've been involved in sport all my life and competitively since I was 7 years old when I started BMX racing. I had always dreamed of competing for Team GB and on 17th September, that dream finally came true.
Each year, the ITU (International Triathlon Union) host a number of triathlon events around the globe for Elites with the final event of the season also hosting the ITU Age Group World Championships.  This is an opportunity for non-elite athletes to represent their country racing on a world class circuit against people of their own age (categories start at 16-19 years and work in five year increments with the oldest category being 85-89 years)
My campaign started in October 2015 after a triathlon season with a few podium finishes at local events, when I decided I could attempt qualification for an Age Group major championships if I formed some sort of structure to my training.  The World Championships for 2016 were being held in Cozumel, Mexico which logistically wasn't going to work for me…but in 2017, it was to be held in Rotterdam.  Perfect.  The qualifying events were to be in May, June & July 2017 so I had approximately 20 months and a huge amount of training to do!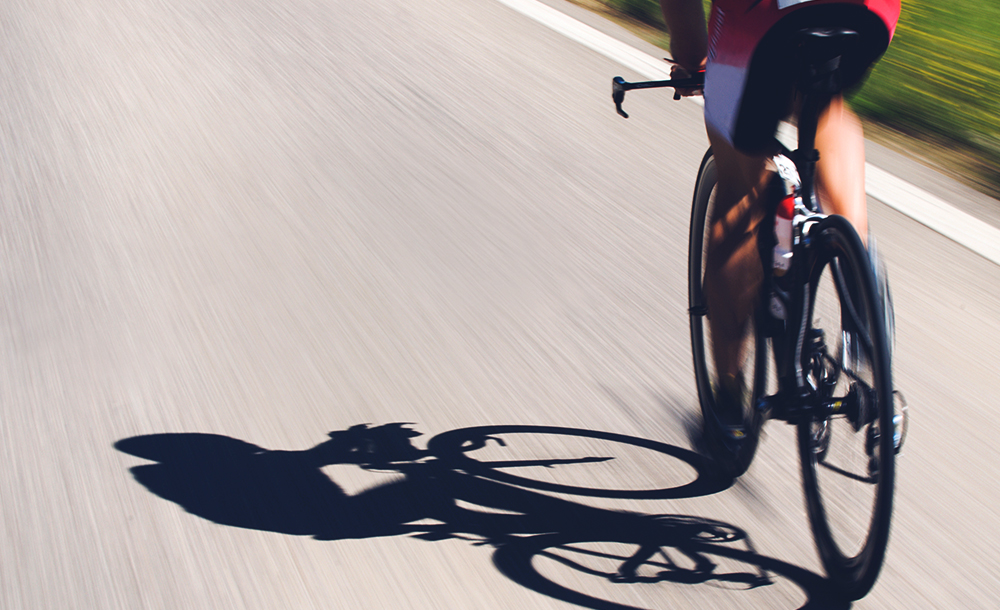 Training for triathlons is very varied and an all body workout.  If you can swim (any stroke, but ideally front crawl), ride a bike & run, then you can find an event suitable for you.  If you're looking at competing, then I would recommend a structured programme not only with the three disciplines (swim, bike, run) but also look at your strength & conditioning and nutrition plan. At CCCU Sports Centre, we can help you with this whether it's compiling a bespoke exercise programme, spin classes or trying out our suggested running routes around the University Campus & Canterbury City.
One of the reasons I am passionate about triathlon is that it's so inclusive.  Since I've been involved, the sport has grown massively and the types of events range from mini children's races (from aged 8) with a scooter, bike & a run leg, entry level swimming pool based events, women only races, right up to Ironman (2.4 mile swim, 112 mile bike & 26.2 mile run)…and beyond to seriously extreme races all around the world! My preferred distance are Sprint races: 750m swim, 20k bike & 5k run.  Many companies also have the option of competing as a team with 3 individuals completing one discipline each.  My first triathlon experience was competing in a team, riding the bike section at the London Triathlon in 2006 and I've been hooked ever since!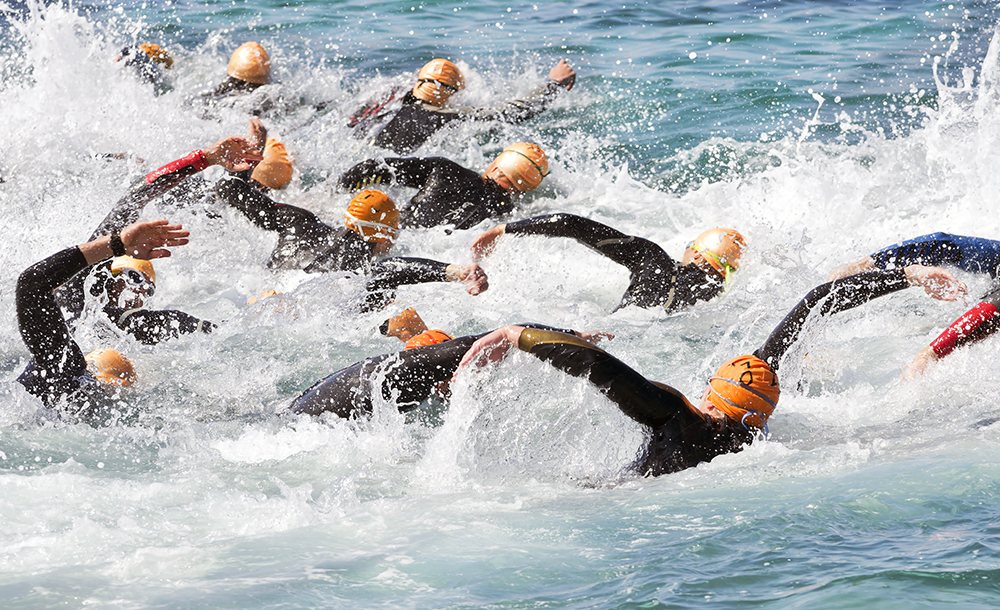 Back to my first attempt at qualification in May 2017 and I felt my fittest ever, both physically & mentally.  In order to automatically qualify, I had to finish in the top 4 in my age group….but finished 5th by 10 secs. Gutted.  Fast forward to July where I had another attempt and this time, success!  I managed 3rd.  It was confirmed…I was to race for Team GB in Rotterdam!
I travelled to Rotterdam on Thursday 14th September and arrived just in time for the Opening Party.  Sadly the Walk of Nations had been cancelled due to the torrential rain. I watched the best athletes in the world racing on the Friday & Saturday and managed to slot in a bike & run recce in between the downpours.
Finally the day I had thought about for my entire sporting life, had arrived.  My race start time (known as a 'wave') was 1505 but prior to this I needed to drop off my kit into the transition areas.  This was the first event I had competed in with a split transition, so T1 (the transition from swim to  bike) was in a different location to T2 (the transition from bike to run).  By 1430, my transition areas were setup, GB tri suit & wetsuit were on and I found myself in the waiting pen for my wave…and the sun had finally made an appearance!
I had a disappointing swim but made up time on the technical bike course (those BMX racing days came in handy) and I managed a PB on the run, ending up as 14th out of 72.  My target had been to finish in the top 20 so I was thrilled and it left me determined to get on that podium.  The Closing Party was huge fun and all I can say is the Mexican Team really know how to party!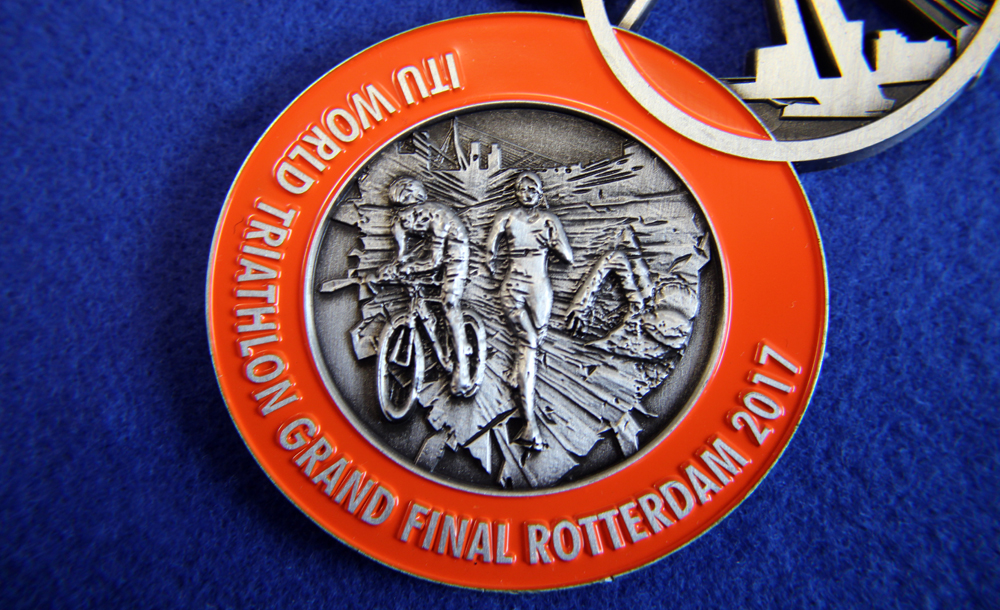 A good local Triathlon event is the Oysterman Triathlon based in Whitstable. Featuring a 500m sea swim, 20k bike ride and a 5k run along Tankerton Slopes. Find out more here.
If you're interested in learning more or just fancy a chat about Triathlon, you can find me at the CCCU Sports Centre or drop me a line on kate.slee@canterbury.ac.uk