Competing – Preparing for a bodybuilding competition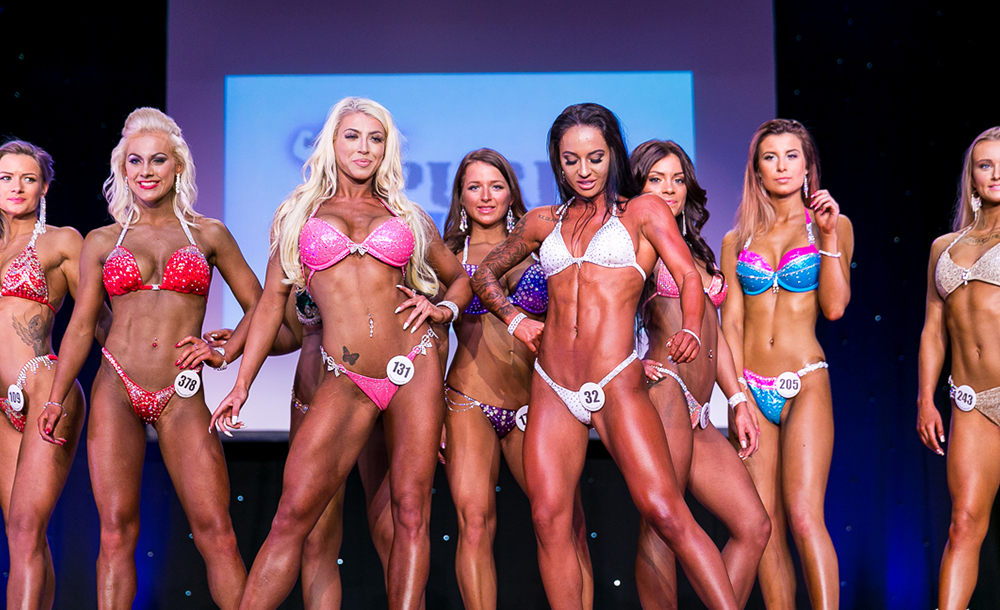 CCCU Sport & Leisure Management student and Christ Church Sports Centre Fitness Coach Aston Worsfold placed 3rd in her category at the Pure Elite Bodybuilding Competition at the Margate Winter Gardens this April. She took part to help raise money for a charity close to her heart and managed to raise £230 for the Teens Unite Fighting Cancer, a charity that helped her sister when she was undergoing treatment.
Pure Elite has become one of the fastest rising fitness model competitions in the World. Competitors from across the globe contend for the title and trophy within each of their categories; making competition extremely tough.
Aston underwent a strict 12 week regime to get her body fat as low as possible while maintaining her muscle mass. She achieved this through weight training, lots of cardio and a very strict diet. The criteria for her category involved a lean muscle mass with visible abdominal muscles, without being too 'muscular'. She was marked on presentation, tone and shape, stage presence and hair and makeup.
Astons training took place at the Christ Church Sport Centre gym, where she took advantage of the range of equipment available, including both cardio and weight training machines and the extensive free weights area. As a result of her placing, she has also been awarded a 'pro card' which means she is now classified as an Elite Athlete. This is quite an achievement for someone competing in their first show and without a coach or personal trainer. Aston said, "With knowledge and friends behind you, anything is possible.  You just need to have patience, be consistent and stay motivated and you will achieve your goals."
We wish Aston luck as she continues with her training in preparation to compete in the World Championships this October.