There is something very special about heading into mainland Europe for hockey. The world's best players showcase their talents here, week in week out. Everyone needs a bit of the European hockey culture in their lives. The purpose of this trip was a little different to others as I was about to begin a two-year coaching programme with the European Hockey Federation.
Embarking on the Coaches4Europe programme is a golden opportunity to develop and challenge my methods. It is an experience which is going to be shared with 15 other coaches and 4 mentors from 13 different countries, thanks to the power of sport! Across the next two years I shall engage with a range of seminars, workshops and practical events across Europe with world leading contributors. Each coach receives a mentor for the programme and mine will be Norbert Nederlof. He is the current technical director of Klein Zwitserland HC in The Hague and in previous years has worked across the Dutch junior age groups, as well as coaching both men and women in the Hoofdklasse.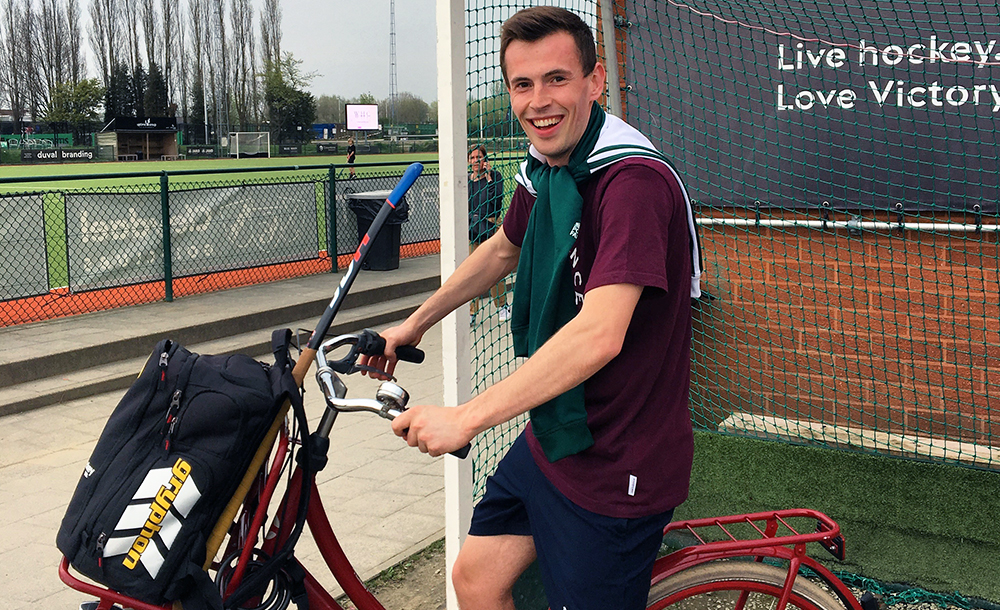 Over four days we were tasked to prepare and deliver presentations around individual technical skills – moving with the ball, playing the ball and getting possession. It is not until you break down these skills that you begin to understand their complex nature and the many contributing factors to a successful execution. A question framed to all coaches was, how often do we coach individual skills within a team environment?
With thirteen different nationalities in the same place for four days, the sharing of knowledge and experiences was non-stop! Many coaches shared how they consider the ages 7 to 12 to be a key window for technical development and often place their best coaches at this foundation level to support their development. Interestingly, in Belgium, they adopt an alternative game format to mirror this – their U7s to U8s play 4v4 without a goalkeeper while their U9s to U10s play 6V6 with a goalkeeper, both in a reduced playing area.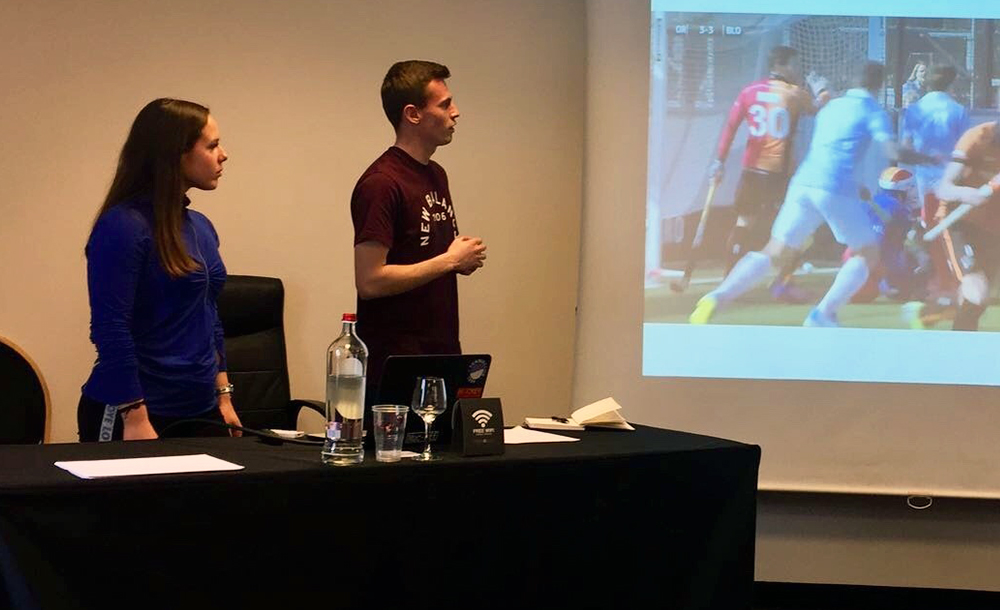 Discussions were sparked amongst coaches as we reflected on seminar one from Norbert on the importance of developing technically strong players. A few questions were shared between us: Do we really pay enough attention to developing them? Can you play at the top level without a strong base of individual technical skills? How are we as coaches contributing to developing exciting, creative and technically confident decision makers? #DontBeBoringBeExciting
Staying a stone's throw away from our base camp of Victory HC in Belgium, the evenings were an opportunity to step inside the booming hockey culture. I managed to jump in and observe some junior training and Men1st XI training delivered by Bernardo Fernandes of Self-Pass. It was noticeable that this place was more than a hockey club to its members: a homework space for the youngsters, a hockey playground for all with open access to pitches and ultimately, a learning space where hockey loving warriors have the freedom to explore their limits.
As I reflect on the weeks learning, there are some core values to consider as my coaching journey continues. Firstly, coach with your eyes open, be inquisitive! We are on a mission to challenge players individually as we prepare them for the future, each player is an individual project. And secondly, it is good to be different. Do we really want hundreds of hockey robots who play in the same way? As soon as we say 'You can't do that' or 'that's not possible', we straight away cap potential.
I'm excited to get back on the turf and try out plenty of new ideas and concepts after another inspiring hockey adventure comes to an end. The next stop is Amsterdam in May for the EHL Final 4!
A massive thank you to the CCCU Sport Scholarship programme for their continued support in balancing my sporting and academic commitments.