To contact- Unitemps@canterbury.ac.uk or visit their website.
Canterbury Christ Church University are passionate about connecting businesses to student and graduate talent, offering a variety of opportunities for businesses to benefit from their skills, knowledge and expertise. If you are looking for simplicity and flexibility, Unitemps can provide recruitment solutions to meet all business needs.
Whether a vacancy is temporary, permanent, part-time, or full-time, Unitemps can connect your business to over 20,000 students and graduates across the region. With courses spanning a wide range of academic and professional subject areas, Unitemps are uniquely positioned to support businesses across industry in a range of disciplines and specialist areas. The team provide employers in Kent and Medway support with their recruitment and selection needs through a range of key services, as well as a bespoke matchmaking service tailored to meet individual business needs.
Unitemps can support all businesses with finding suitable candidates across industry, which include: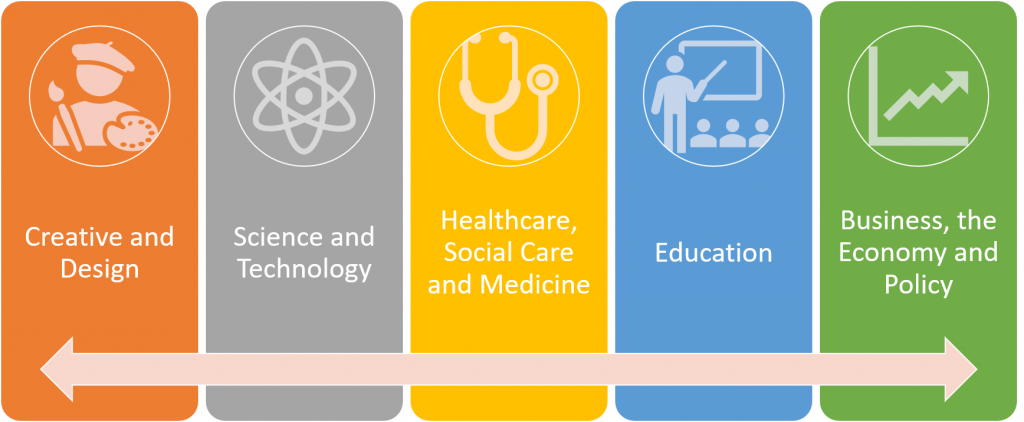 Businesses can benefit from a range of professional services when using Unitemps, reducing the administrative burden of recruitment and selection, saving time, money, and resources.
Unitemps have their own, in-house, advanced online systems to support businesses with areas such as payroll and taxes, as well as a range of efficient processes to support your business in finding the right candidate for each vacancy. The Unitemps team can take care of a range of administrative processes:
Job specification review and development
Advertising and promotion
Shortlisting CVs and arranging interviews
Bespoke and tailored matchmaking service
Compliance checks
Employer national insurance and pension contributions
Payroll services
By working with Unitemps, you can connect with the expertise and support of the wider University and find candidates with suitable qualifications and the right skills, in a fraction of the time.
Unitemps has been operating at Canterbury Christ Church University since 2015 and has helped over 200 businesses connect with talented students and graduates. Through this, they have built a strong reputation in the local business community, due to their highly ethical standards and professional approach to delivering recruitment and selection solutions to suit all businesses.
We asked Toby Lucas-Smith, Unitemps Branch Manager, why businesses would benefit from using Unitemps instead of other recruitment agencies or more traditional recruitment and selection methods:
"We have unrivaled access to a range of university talent and are experts in recruiting students and graduates. Additionally, being owned by Canterbury Christ Church University means our whole ethos differs to many recruiters, with an ethical, community and quality approach. We are truly invested in the region and are passionate about supporting business growth, developing relationships and enabling partners to realise and meet their workforce requirements."
When asked why she used Unitemps for recruiting candidates into a role in her organisation, Maggie White (Finance Director at First Thought Equine Ltd) said:
"Unitemps take the time and hard work out of recruiting, enabling us to concentrate on our business rather than wasting hours meeting people that were not suitable for the positions we needed to fill"
Maggie's comments highlight the value Unitemps bring to the recruitment process, demonstrating they are a great alternative to traditional recruitment agencies. Unitemps work within the University to improve student employment opportunities, rather than working on a commission basis. This creates a culture of transparency that strives towards matching skillful candidates with the right positions.
Lisa Goode (Chief of Staff at goto.energy) discussed the personalised approach of Unitemps:
"Unitemps listened very carefully to the job requirements and the need for a cultural fit. They carefully and personally vetted all candidates before sending them through. I have had the pleasure of now hiring three candidates from the Unitemps network to join our growing business. I highly recommend Unitemps and look forward to working with them in the future."
Lisa's comments highlight the value organisation's place on a straightforward service and demonstrates that by having a focus on quality candidates, Unitemps can consistently deliver businesses the right talent with, the right skills. This is achieved through taking the time to understand individual business needs and placing an emphasis on tailoring their service to match employer's requirements.
Unitemps have ambitious plans and aim to place an additional 100 graduates per annum in small and medium-sized enterprises (SMEs), increasing graduate employment opportunities and driving economic growth in Kent and Medway. This is just part of the overall contribution the University makes to the regional economy, being the largest supplier of graduate talent to Kent and Medway with 14,000 graduates joining regional businesses in the past five years.
To contact Unitemps to find out more information on how they can support you and your business find enterprising and talented students and graduates, please email Unitemps@canterbury.ac.uk or visit their website.
If you would like to contact the Enterprise and Engagement Team to discuss the range of opportunities available to local businesses, please get in contact us at b2b@canterbury.ac.uk or visit our website.