As a University, we are passionate about engaging our students and staff in volunteering opportunities and have a dedicated team that works with industry to promote a range of ways students and businesses can get involved and support the local community. Since September 2021, there have been 3739 volunteering hours logged by both staff and students here at Canterbury Christ Church University- that's equivalent to 534 days of volunteering!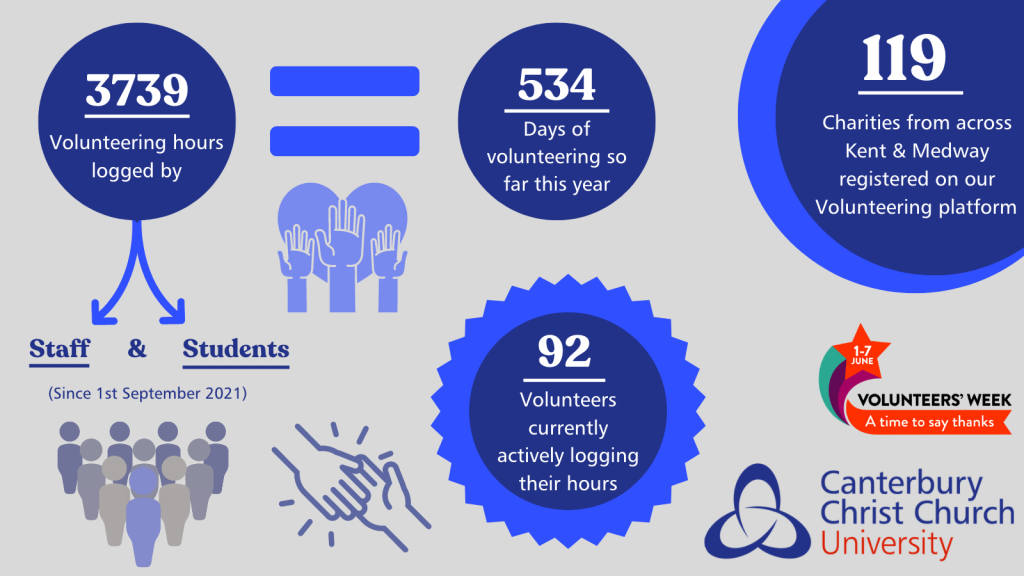 Today marks the start of Volunteers' week and this year, we're saying thank you to all those who make a difference in our community, including the organisations that make it happen. During an exceptionally difficult year, people from all walks of life around the UK have taken the time to volunteer and made a huge difference to people and their communities. Over the coming week, we'll explore some of the Canterbury Christ Church success stories in an effort to shed light on the amazing students and staff we have at our University.
Emily Hawkins
'I started my volunteering role at the Queen Elizabeth Queen Mother hospital in Margate in January 2022, where I was assigned as ward helper on Quex ward. Initially, I took this role as prompted by Kent and Medway medical school (KMMS) to gain some work experience before applying to study for a medical degree. In doing this, I have since learnt to love being at the hospital, surrounded by like-minded people who ensure the care of patients is their top priority and to safeguard and protect them in one of the most vulnerable stages of their lives.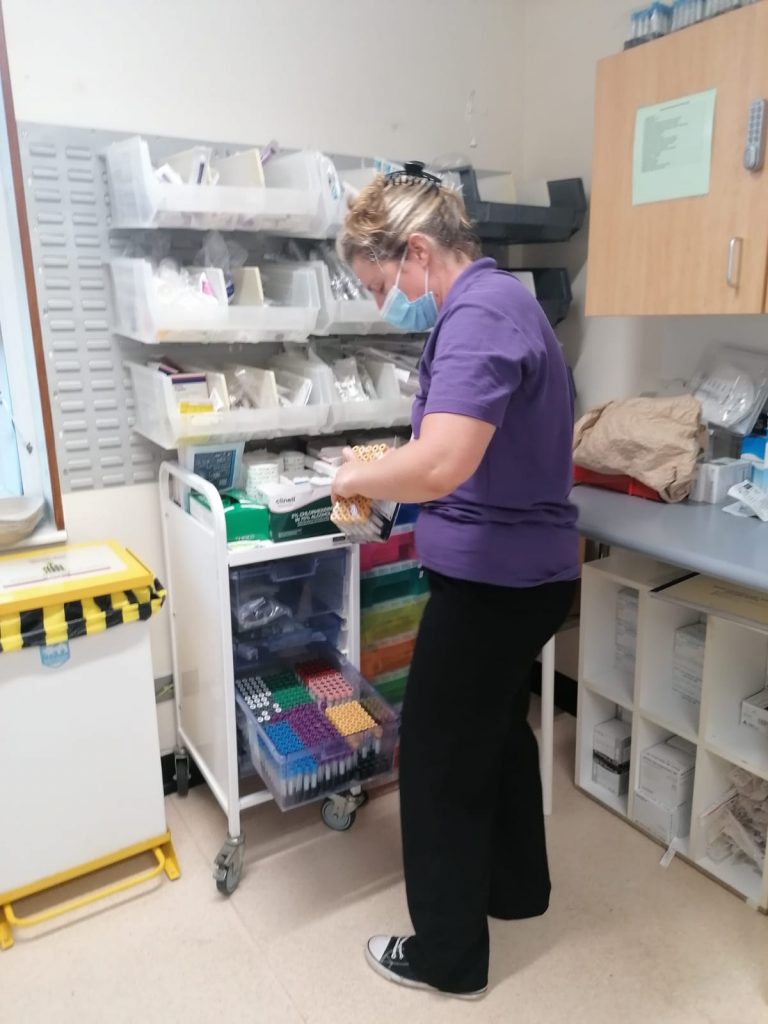 Being a ward helper means running errands that nurses and other medical staff don't have the time to do, including going to different departments within the hospital to collect items needed for patient care. Obtaining feedback from patient surveys with the notion to improve hospital resources, with patient experiences being the biggest factor for improvement is a task I undertake weekly.

During my time at QEQM hospital, I have built working relationships with members of staff from all over the hospital and enjoy being part of a strong network of people, who always have the patients at the forefront of their minds. Working as a team and having fun in a setting that can and is sometimes sombre is incredibly important for mental wellbeing of not only staff members, but other patients during their hospital stay.

Tasks also included within my role are providing clean spaces for patients, to achieve this I am required to gown up in PPE and provide hygiene products to each of the 28 patients in the ward and clean down the surfaces around their bedsides to prevent infections spreading. During this time, I ensure I make conversation with each patient, firstly by introducing myself and then explaining to them what task I am going to carry out, this gives them the chance to have a chat with someone that isn't medically trained and has the time to sit and speak about their worries, concerns or to offload onto.

For me, volunteering in this role has made me realise how privileged I am to step into a setting where people are very poorly and extremely vulnerable and at the end of the day to be able to walk out of the ward doors to return to my young daughter, who is happy and healthy. In the short time I have been a ward helper, I have learnt many skills and gained knowledge which I will carry over into future job roles and in daily life. The biggest lesson I've learnt from this volunteering role is to grab life with both hands, appreciate the small things and don't take life for granted.'
If you are an organisation who would like to learn more about volunteering opportunities at the University, please contact: b2b@canterbury.ac.uk