To celebrate the University's 60th year, we will be remembering and celebrating everything we have achieved through a number of events, community engagement activities and much more.
On 11 April 2022, our Easter themed Netwalking event took place. We were joined by business partners, staff and students in the first of four themed walks to celebrate our Diamond Jubilee year.
With the sun shining, it was a perfect opportunity for our fellow netwalkers to find out more about Canterbury Christ Church University, its history, collaborations and facilities.
Testimonials from walk 1
"We thoroughly enjoyed attending the Canterbury Christ Church Netwalking club. It was a fantastic chance to meet key staff at the university and professionals from across Canterbury, whilst walking in a beautiful setting and being introduced to some of Canterbury's hidden gems. The new campus building at the university is incredible and provides an exciting contrast to the historic prison forming some of the older buildings. The history behind the university was fascinating and all in all it was a great event that I would highly recommend." – Deborah Geering, Partner, Furley Page LLP
"CCCU's "netwalking" event on April 11th was a fantastic opportunity to catch up with colleagues and contacts whilst enjoying the beautiful surroundings of their campus and parts of the UNESCO World Heritage site. I would definitely do it again!" – Lisa Carlson, CEO, Canterbury Bid
'It was a good event and just the right length.' – Clive Relf FCA, Tax Partner, Kreston Reeves
You're invited > Summer Solstice Netwalking
Following the success of the first walk, fellow netwalkers will have another opportunity to find out more about the University's campus as well as exploring some hidden gems during the second Netwalking Club event on 21 June 2022.
The walk will involve meandering through our campus, learning about our facilities and exploring our green spaces, many of which are hidden and nestled away. We will talk about Canterbury Christ Church University's commitment to sustainability and stroll past our campus hops, which links nicely to the third walk in the Netwalking series… (More details to come!)
Finally, we will conclude by walking past our new Verena Holmes building and around the perimeter of the prison (if we are lucky, we might be able to take a quick look inside too), before heading to our beautiful St Martins Priory Garden for an opportunity to network and enjoy tea and scones on the lawn.
Where to meet: Outside the front of St Martins Priory – North Holmes Rd, Canterbury CT1 1PW
Date and time: 21 June, 15:00 start, 17:00 finish
Take part and get involved by emailing: b2b@canterbury.ac.uk
Highlights from the first Netwalking event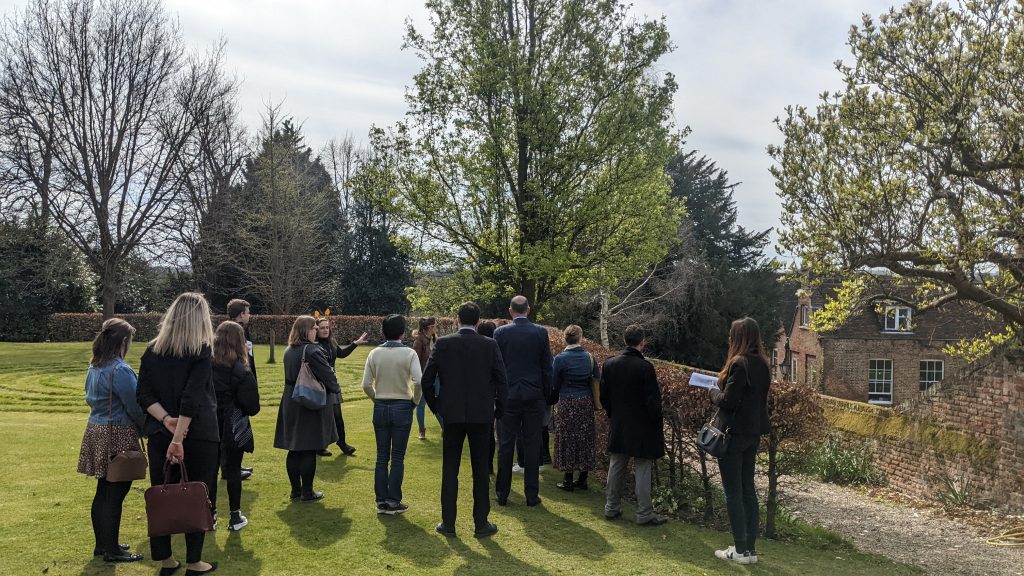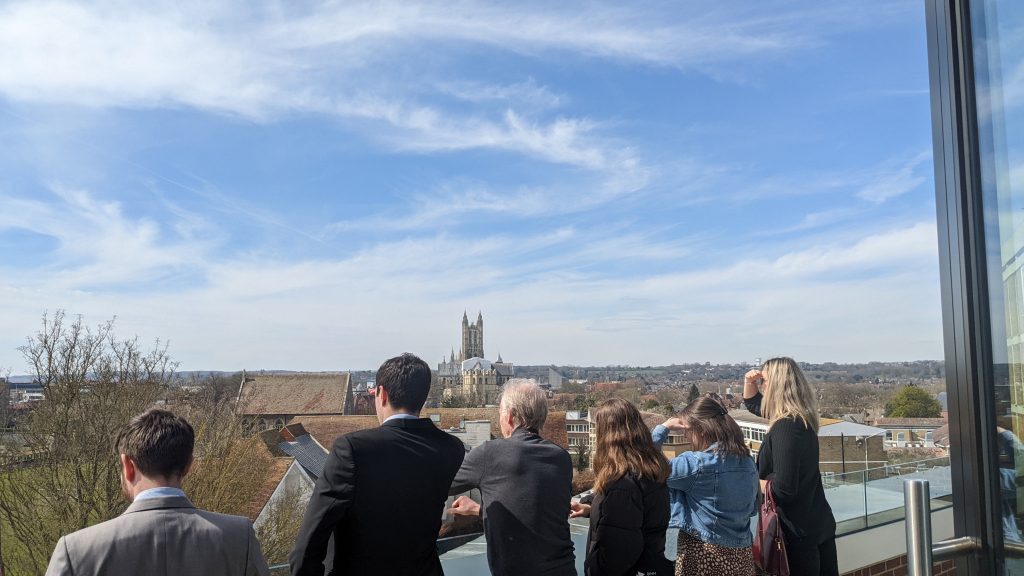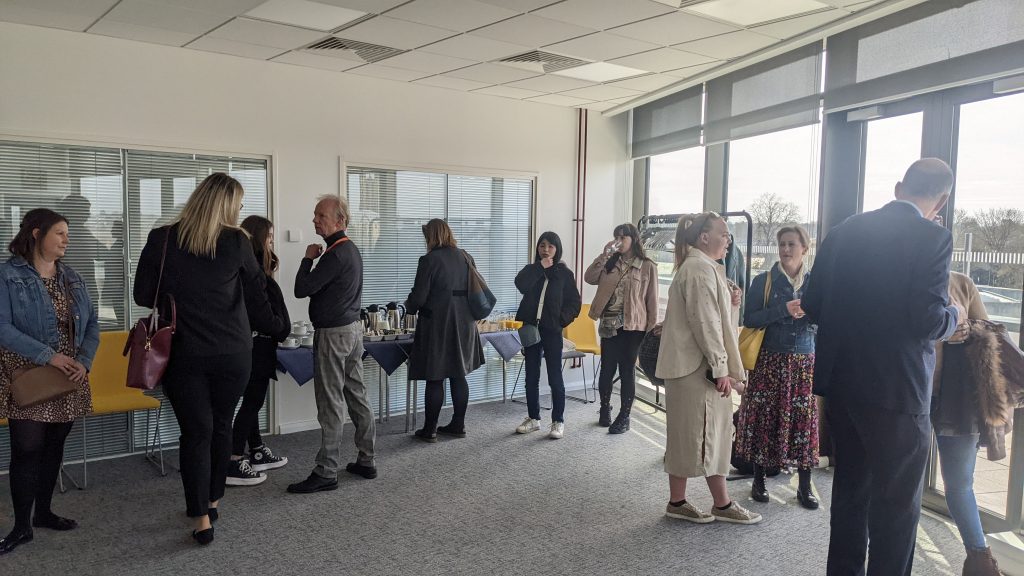 Don't miss our next Netwalking event! Take part and get involved by emailing: b2b@canterbury.ac.uk
Limited spaces available.