Researchers from Canterbury Christ Church University presented UK's first and unique Lower-Limb EXOSKELETON for children with neurological disorders such as Cerebral Palsy at London Tech Week 2023 (LTW 2023 – London Tech Week 2023 – London Tech Week).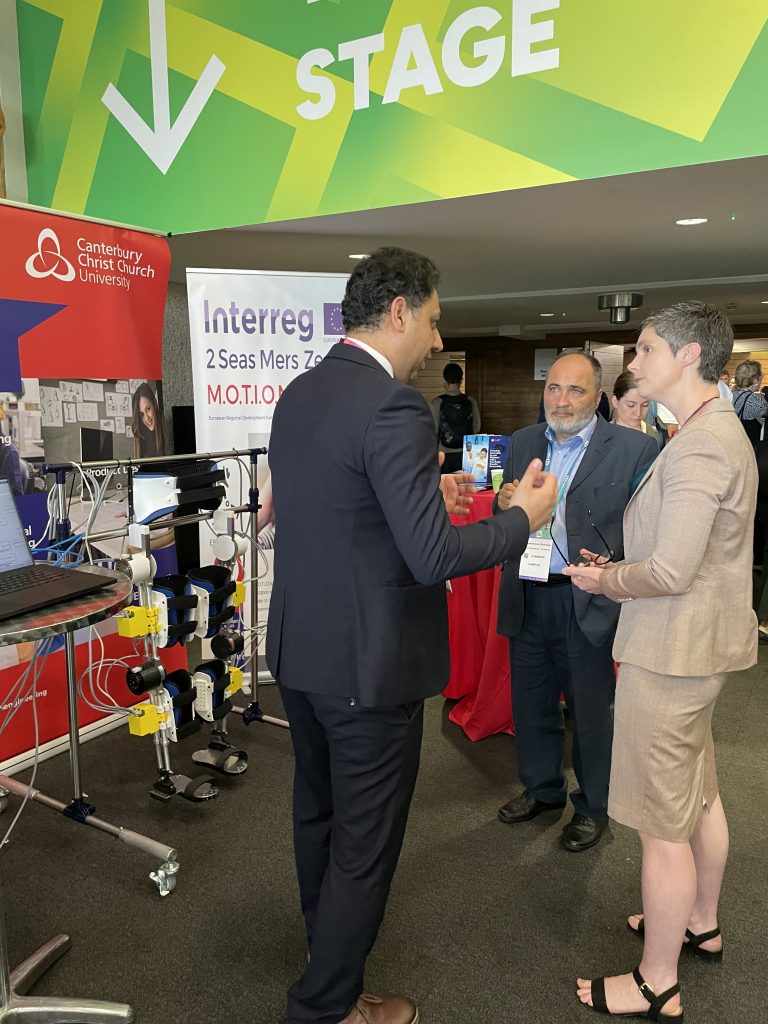 Professor Konstantinos Sirlantzis (Konstantinos Sirlantzis – Professor of Applied Artificial Intelligence – Canterbury Christ Church University | LinkedIn) who leads the Artificial Intelligence and Assistive Robotics research team said:
"This is an excellent opportunity to demonstrate the innovative design and AI-based personalised predictive control for the EXOSKELETON developed specifically with anthropometric and bio-kinematic considerations of children with CP." 
On the first day of LTW 2023, Professor Sirlantzis and Mr Mohammad Sarajchi (who is the Researcher working on developing important aspects of the exoskeleton), presented the benefits and future potential of this unique for the UK technology to the Secretary of State for Science, Innovation and Technology Rt Hon Cloe Smith MP (Chloe Smith on LinkedIn: A fantastic day to kick off London Tech Week 📢Opening the mainstage,…).
The research team is part of the Artificial Intelligence Analytics (ARTIA) Data Labs and this research was co-funded by the EU-ERDF MOTION project. ARTIA Data Labs is an initiative within the CCCU's Engineering, Design, Growth and Enterprise (EDGE) Hub (EDGE Hub – Canterbury Christ Church University).