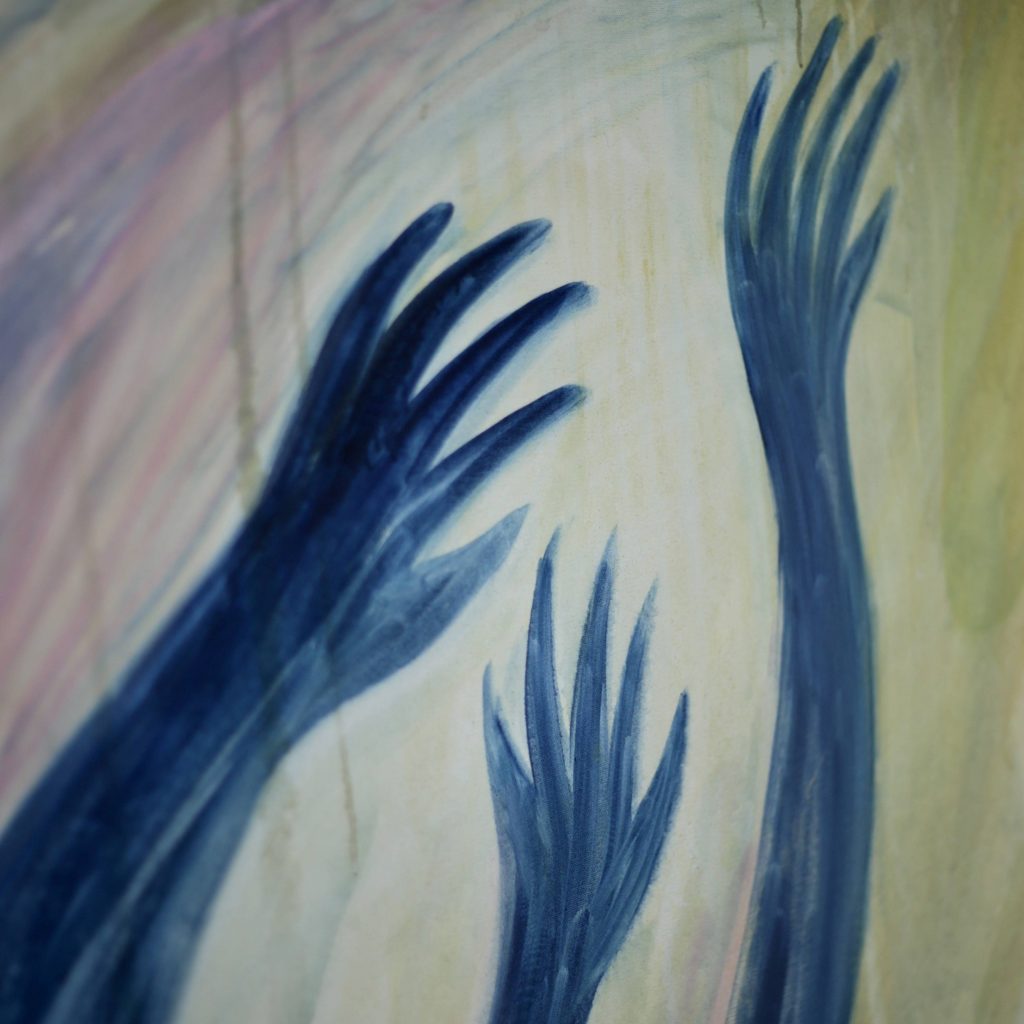 Daphne Oram Gallery // Daphne Oram Building for Creative Arts
January 25 – February 24
Public Gallery Hours: Tue – Thu 12:00 – 17:00
Reception: February 3rd, 17:00 – 19:00
Artist Talk: February 19th, 15:00 – 16:00
The Daphne Oram Gallery is pleased to present Rebecca Truscott-Elves: The House Was Like Her from January 25 – February 24.
This exhibition is the culmination of Truscott-Elves's practice-based PhD that explored the nature of traumatic bonds forged with – and within – domestic spaces, and the role of 'home' as a philosophical space that acts as a repository for such bonds. In this way, it interrogated the home as a vessel for traces of the soul, using this as a paradigm through which to question what happens when the relationship between home and its occupants are ruptured. Over time, this research evolved into an investigation of how these ruptures might be repaired.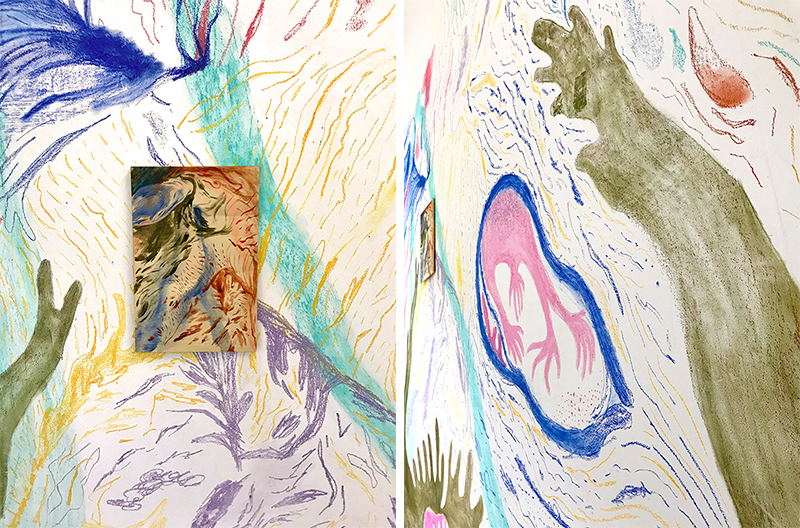 During the course of her research, this focus shifted towards repairing and rebuilding these fragmentary bonds haunting the home-space, and Truscott-Elves began to explore the possibility of transforming the traces of trauma held within it. Through these notions of rebuilding, she invited a narrative of reconnection and repair both within the domestic dwelling space and, eventually, beyond its threshold. Using drawing, painting, animation and ceramic works to transform spaces, Truscott-Elves began to weave stories of reconnection and repair, reframing the world as the 'home for the spirit' described by Vladimir Nabokov: the 'lovely and loveable world which quietly persists […] during the darkest and most dazzling hours of physical danger, pain, dust, death.' (2017, p. 373)
Drawing on notions of the reparative through engagement with artistic explorations of visual narrative, her research homes in on art's 'ability to recontextualise, reconfigure, or recharge perception' (Felski, 2015, p. 17). These processes begin to translate monstrous part-memories, moving beyond their propensity to continuously haunt while remaining inaccessible to viewers, and towards the forging of constellations of complementary, reparative bonds through visual storytelling. Through the artistic examination of these often ossified bonds between the interior and domestic worlds, they can become reanimated and rebuilt into 'something like a whole – though […] not necessarily like any pre-existing whole' (Sedgwick, 2003, p. 128).
---
Rebecca Truscott-Elves is a multidisciplinary artist born and based in Kent. Recent group exhibitions include What I See I'll Never Tell at Wilder Gallery, London (2021), The Studio at 4 a.m. at Hastings Contemporary (2020), and two-person show Plus One with Catherine Anyango Grünewald at Limbo Arts, Margate (2019). In 2016 she graduated from the Royal College of Art, where she received the Gordon Peter Pickard Award to make drawings in Montréal, Canada.
Rebecca pursues the spirits of stories by translating them between clay forms, pencil marks, and painted gestures. She is equally influenced by moments glimpsed from the literary worlds she prefers to live inside, and the shadowy industrial ruins steadily engulfed by marshland surrounding her hometown. Rebecca is currently a fully funded practice-based PhD student in the School of Creative Arts and Industries at Canterbury Christ Church University, and a 2021 British Council Venice Research Fellow.
---
This exhibition will be held in the Daphne Oram Gallery, in the Daphne Oram Building for Creative Arts, Canterbury. It will be open from January 25 – Feb 23. Members of the public can visit the gallery Tuesday to Thursday from 12:00 – 17:00. Booking is free, but required. Staff and Students are welcome to visit the show whenever they are on campus.
There will be an evening reception on Thursday February 3rd, from 17:00 – 19:00 and an Artist Talk on Saturday February 19th from 15:00 – 16:00. All Welcome. Please book your place via the links above.
---