On November 29th, we are pleased to welcome back Robert Lloyd Parry for Casting the Runes a performance of two of M. R. James's ghost stories. In this guest blog post, Danny Rhodes (Senior Lecturer and Director for the BA Creative and Professional Writing Course) gives us some insight into the author and what we can expect!
---
Medieval scholar and ghost writer, Montague Rhodes James was born at Goodnestone Parsonage in Kent on the 1 August 1862, the son of Herbert James, a clergyman and Mary Emily (née Horton). His time in Kent was short, and his family moved to Great Livermere, Suffolk when M.R. James was aged 3.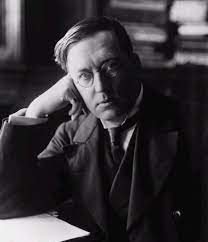 An eminent academic, James held the office of Provost of King's College, Cambridge (1905-1918), Provost of Eton College (1918-1936) and Vice-Chancellor of the University of Cambridge (1913-1915). He was also Director of the Fitzwilliam Museum in Cambridge and a Fellow of the British Academy.
As well as his prolific academic work, James was a writer of ghost stories. James largely dismissed his tales. 'These stories are meant to please and amuse us,' he writes in his essay Ghosts — Treat Them Gently (Evening News – 17th April 1931). 'If they do so, well; but, if not, let us relegate them to the top shelf and say no more about it.'
Despite this reticence, he is widely known and referred to as the 'master of the ghost story'.
A number of James's ghost stories have been adapted for television and film. Following the 1968 adaptation of Whistle and I'll Come to You (1968) directed by Jonathan Miller and starring Michael Hordern as Professor Parkin, the BBC broadcast the series A Ghost Story for Christmas between 1971 and 1978, dramatising five MR James stories The Stalls of Barchester Cathedral (1971), A Warning to the Curious (1972), Lost Hearts (1973), The Treasure of Abbot Thomas (1974) and The Ash Tree (1975). More recent BBC adaptations are A View From a Hill (2005), Number 13 (2006), Whistle and I'll Come to You (2010), The Tractate Middoth (2013), Martin's Close (2019) and, most recently, Count Magnus (2022).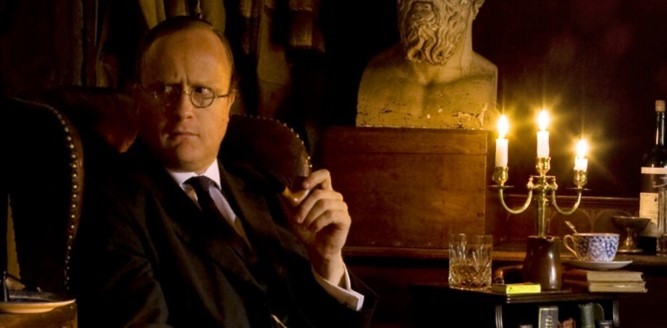 Since 2005, Robert Lloyd Parry has performed one man shows of M.R. James tales and tours his shows in the UK and the USA. His transformation into MR James is uncanny and his candlelit performances are hauntingly atmospheric and terrifying, a perfect introduction into the Christmas period.
---
You can book your tickets on the Arts and Culture Events pages, or by following this link.