An Academic Life in Christian Education
The Undergraduate Essay
Buried in my files at the back of a cupboard I have found an essay written in 1974 by my friend John Shortt entitled Philosophy of Education – A Christian approach. At the time, John was a final-year BEd student at Churchill College, Cambridge. Forty years on, here is what he wrote about that student experience:
Early in my teacher education program, my reading had led me to the conclusion that philosophy of education was foundational. I also felt instinctively that the priority given to the development of rational autonomy by the leading philosophers of education of that time was questionable from a Christian perspective. However, I could find little in the library to help me to develop my thinking[1].
The 1974 essay was John's first response to that paucity of literature. Here are two quotes:
And so I want you now to consider the following picture: it is a picture of the tree of knowledge, with roots below the surface and a trunk which supports the branches and twigs. The roots are the religious roots buried in the pre-theoretical experience of any person engaging in work on the trunk or branches…(Otherwise) what it produces is a way of philosophizing which is, to many, a dry, even arid, intellectualism.
My point is therefore that to challenge this dogma (of rational autonomy) philosophically, one needs a vantage point from which to be critical, one needs to have, as it were, an Archimedean point of one's own. Such a point for a Christian philosopher is provided by the dependability of God Himself and His revelation of Himself in the written word, in the Living Word and in the world.
In this essay are the first green shoots John's lifelong thinking that would influence the countless people who knew him, read his writings and heard him speak.
As a fellow student on that BEd course in 1973/1974, I shared the experience of grappling with questions of rationality and autonomy with John. He described the outcome of this as follows:
We worked together on a short article to which we gave the provocative title of 'Education: The Practice of the Absence of God?' We submitted it to Spectrum[2] and were delighted to have it published as a 'comment … on their education year' by 'a group of Cambridge post-graduates' ("From the Changing Rooms", Spectrum 7, no. 3 [1975], 24–25).
The Career
John was born onto an Irish farm and on leaving school went to work in a motor insurance office. But his life calling was to Christian service. A stint at missionary training college, where he fell in love with his wife Val, was followed by a year in a school in Somalia, where he fell in love with teaching. Returning to England he commenced his BEd course, where in 1971, he happened to spot a magazine called Spectrum, published by the Association of Christian Teachers. He called it "manna from heaven" as it showed there were others out there seeking to develop a Christian approach to education. Completing his BEd in 1974, John went to teach maths for 17 years at Aylesbury Grammar School. There he completed both an MA and then a PhD thesis at the University of London. The PhD thesis title, Towards a Reformed Epistemology and its Educational Significance, illustrates how his undergraduate essay became a lifelong project.
John departed this world on 7th April 2022 with an international reputation as a leading scholar of Christian Education. How did this reputation come to be? In 1991, he left school teaching to work for the Association of Christian Teachers at their conference centre, Stapleford House. During that period, he led the highly influential Charis Project which pioneered distinctively Christian approaches to teaching supposedly neutral subjects like maths and science. Thereby he laid the ground for the What If Learning pedagogical approach that is now used around the world[3]. He also was the long-standing editor of Spectrum which subsequently became the Journal of Education and Christian Belief under his stewardship. This has now morphed into the influential International Journal of Christianity and Education[4]. John was also a leading light in the regular theory of education conferences, both when they were part of the Stapleford House programme and then subsequently when they were run jointly by Liverpool Hope and Canterbury Christ Church universities. These created an extensive international community of practice in Christian Education. Out of this community came the book Agenda for Educational Change, which I was privileged to edit with John. Several participants in these conferences went on to achieve doctorates and influential academic positions.
In 2000, John's ministry took on a new direction when he joined the European Educators' Christian Association (EurECA), taking a leading role in teaching and mentoring Christian teachers across Europe. In the later years, this ministry focused on supporting teachers in former Soviet-bloc countries, including Russia and Ukraine. No doubt the current brutal war troubled him greatly having worked with Christian teachers in both countries. He also worked as adjunct professor at Calvin University in the USA and undertook a speaking tour in Australia. His most recent appointment was as Professorial Fellow at Liverpool Hope University, where he taught on the professional doctorate programme and mentored and supervised both staff and students who were working in areas related to Christian Education. These positions and his personal website[5] meant that John influenced thousands of teachers across the world in their understanding of Christian Education.
The Academic and the Person
Academia is a strange beast. As in the world of peacock display, it too easily nurtures a highly competitive spirit where success lies in creating and promoting your own intellectual brand with a lengthy publication list, packed-out lecture halls and a stunning CV.
That was not John; humility is one of the words most frequently used of him. He was certainly passionate about his academic work. His defence of reformed epistemology was not timid. His doctorate was a challenging read even for the philosophically sophisticated, but dry and arid intellectualism was the very opposite of who John was. For him, reformed epistemology was an expression of the personal relationship between him and his Maker and between him and those around him. Which is why, if you visit his Facebook page following the announcement of his death, you will find many comments speaking of John the inspiring, loving person rather than discussions of his sophisticated academic ideas. His academic vocation was to be an outstanding mentor, whether he was teaching in a school, speaking at a conference for Christian teachers in Eastern Europe, corresponding with an enquirer or supervising a doctoral student. He was an academic pastor, remembered for his warm smile, his inspiring lectures, his sense of fun, his deep concern for others, his practical support and his brilliance as a conference host. It was that pastoring gift which made him an academic star across the world.
A few months before his death, John examined my Romanian doctoral student, Cristina Amaximoaie. It was a viva on Zoom. This is what she said:
The viva examination might sound like a frightful experience for a PhD student. It sounded like that to me too. But once John Shortt appeared on my screen and started talking, everything changed. His kindness and humble attitude reassured me and transformed my viva into an unforgettable experience in which I felt God's presence.
Two themes were central in John's later writing. The first was shalom – Christian reformed epistemology for John was not about simply defending doctrines but about heralding God's peace[6]. The second is that reformed epistemology is earthed in biblical teaching[7]. For John, the Bible is not a source of stories to be boiled down into an essence of abstracted doctrines. Rather it is the vibrant Story of God's salvation in Christ that inspires education today. John was famous for his story-telling approach to teaching this Story and showing how it is the roots of Christian Education – no dry and arid philosophy from this Irishman with the big smile!
The Friend
John was my friend from 1973. I worked with him at Aylesbury Grammar School for seven years and then for nine years at Stapleford House. We were conjoined at head and heart in our commitment to Christian Education, first formed as undergraduates. There have been shared adventures in Christian Education for us every year since. We were very different personalities who sometimes annoyed each other, but we were also inseparable, academic fellow travellers over nearly 50 years.
When John wrote his undergraduate essay and we together penned our article for Spectrum, both in 1974, there was little to read or hear by way of serious philosophical work on Christian Education. John has, through his lifetime of writing, teaching and mentoring, left a very different situation.
This ebullient man of God, so proud of his Irish passport, will be sorely missed around the world.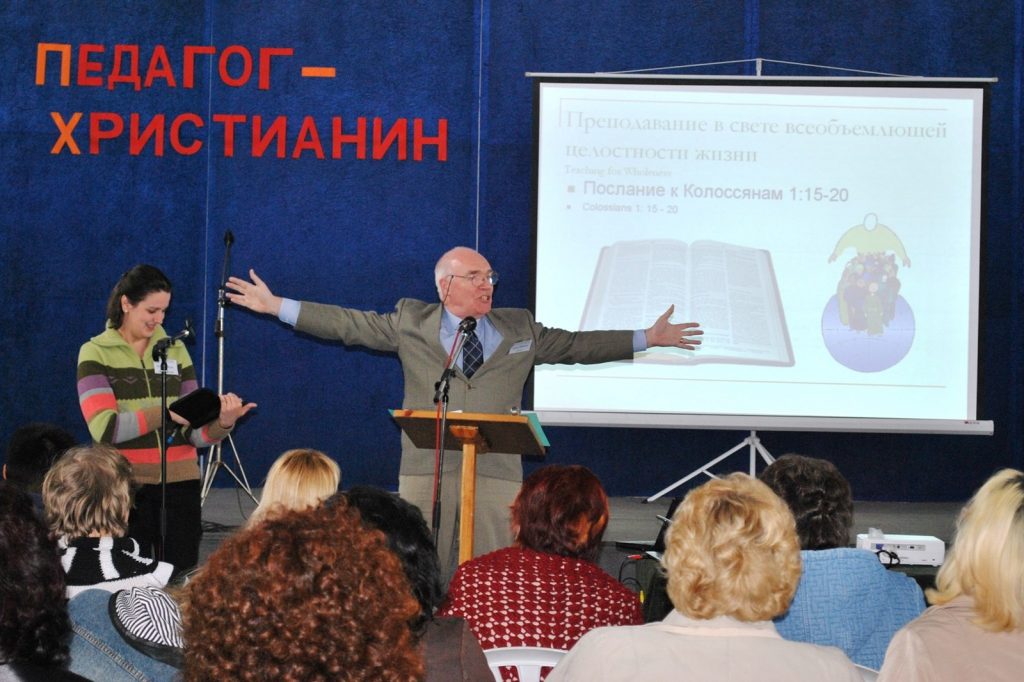 Trevor Cooling
Emeritus Professor of Christian Education at Canterbury Christ Church University, UK.
---
[1] John Shortt (2014) "Spectrum/JECB: Reflections of a Student/Teacher/Editor" in Journal of Education & Christian Belief, 18(2), pp.145-147.
[2] Magazine published by the Association of Christian Teachers.
[3] www.whatiflearning.com
[4] https://journals.sagepub.com/home/ice
[5] http://johnshortt.org/
[6] See https://www.taylorfrancis.com/chapters/edit/10.4324/9781315672519-15/education-shalom-dimensions-relational-pedagogy-john-shortt
[7] Bible-shaped Teaching (2014), Wipf & Stock.