Canterbury Christ Church University has a range of apprenticeship opportunities in various subject areas. Our higher and degree apprenticeships are co-designed with employers to meet the individual needs of the organisation. We offer apprenticeships in Health Care, Management, Engineering, and Policing. We can support you to enhance your employees' skill sets, increase productivity, and decrease staff turnover through training and development.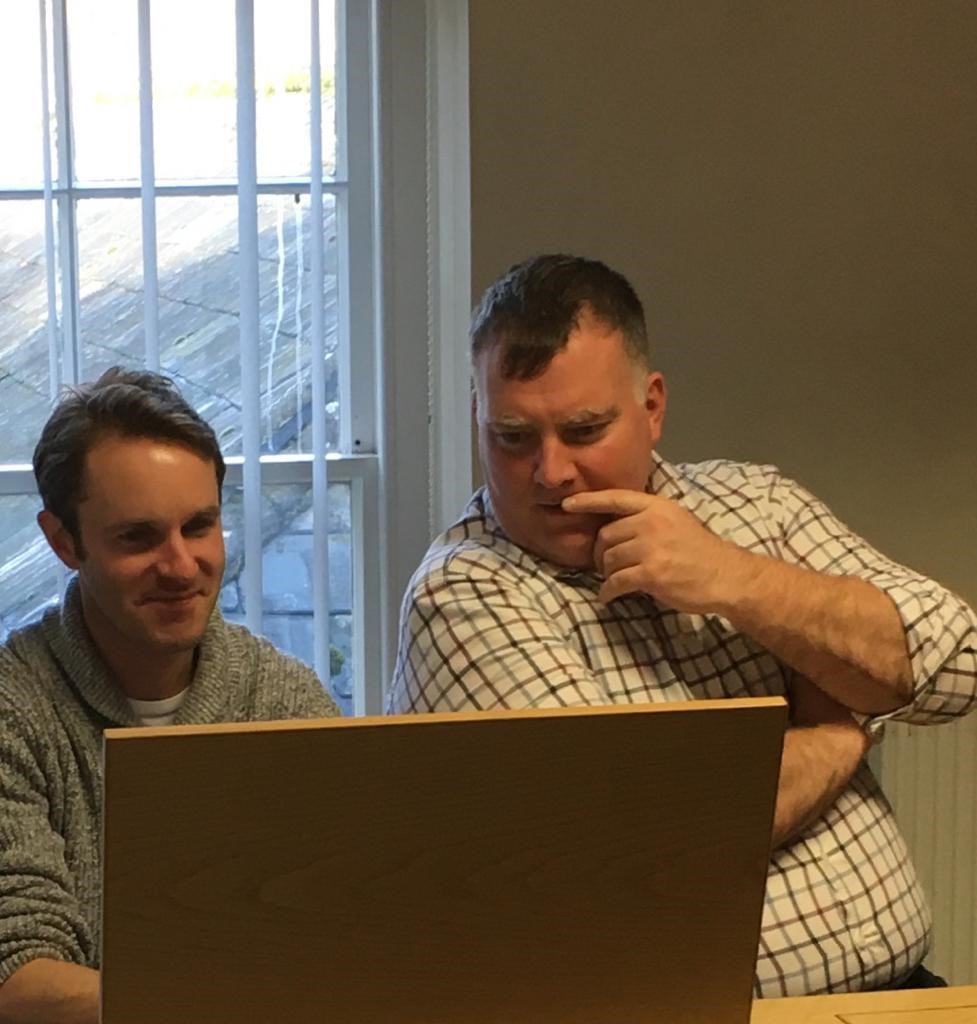 Funding and structure
Apprenticeships are a great option for your business, developing skills, talent, and the shape of your future workforce. The Enterprise and Engagement team can offer advice on how to make the Apprenticeship Levy work for you.
The courses are part-time and designed to blend in with the working week (20% studying). If you are a levy payer, your funds will cover the cost of the degree and the government tops up an extra 10%. Alternatively, SMEs can take advantage of unused levy funds and only need pay 5% towards the cost of the qualification. More information on the apprenticeship levy can be found here.
What are the benefits for businesses?
Tailored to meet the needs of your organisation, higher and degree apprentices will help you grow your own talent by developing a motivated, skilled, and qualified workforce. As apprentices learn mainly in the workplace, it will maximise the impact on your business. Higher and degree apprenticeships are tailored to job roles, are flexible and provide opportunities to fill higher and degree level skills gaps within your organisation. Your apprentices will gain a university level qualification tailored to meet the needs of your organisation.
There are a range of business benefits to apprenticeship programmes:
Add value by bringing new skills and knowledge to your organisation straight away
Address your current and future skills shortages
Develop a motivated, skilled, and qualified workforce
Improve retention by upskilling your workforce
Keep your organisation up to date with the latest techniques and technology while increasing productivity
Solve recruitment challenges and reduce training costs.
"Working with Canterbury Christ Church University has benefitted Medway Council and its staff in many ways. Their willingness to listen to the employer and integrate a more tailored focus to their programme was refreshing and exciting. Their teaching staff are committed and offer innovative ideas and solutions to bring out the best from the learner. We are extremely happy with our choice and look forward to continuing our association in the future." – (Medway Council 2021)
What are the benefits for employees?
Higher and degree apprenticeships offer an alternative route to higher education for both school leavers and those already established in their careers. You gain a university qualification whilst also working full-time, allowing you to balance both your professional development and work responsibilities.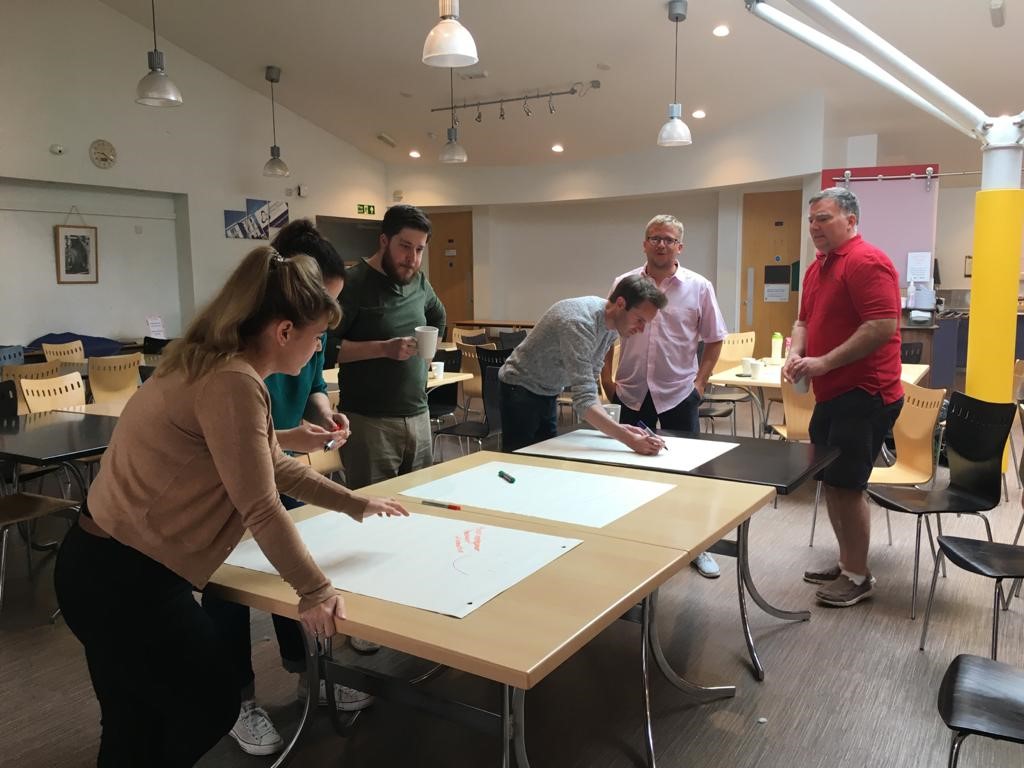 Why would Employees want to get involved in an apprenticeship programme?
You gain a university education whilst working full time
Gain meaningful management and leadership skills to support career progression
Receive recognised qualifications
Contribute to your organisation's development through the application of new skills, techniques and via work-based projects
Earn while you learn training delivered by subject and industry experts
"The CMDA gave me the opportunity to explore a range of theories, models and practices in business management and apply them to the workplace. The course allowed me to develop my skills in management and leadership and work towards a university degree whilst working full time. The experience has been one of both personal and professional growth, and as well as the learning, I have made some great connections on my course and some friends for life. The course is well balanced with work commitments and offers the flexibility needed when working full time. The lecturers are fantastic and work with you and your employer to establish how the course can best serve you and your workplace, as well as ensuring I had a workplace mentor to support me throughout my studies." – Sean Cleary (CMDA cohort 2021)
Management Apprenticeships at Canterbury Christ Church University Business School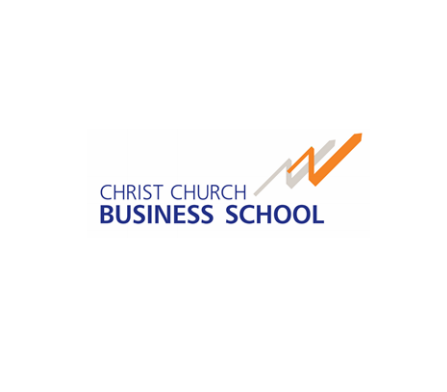 Canterbury Christ Church Business School apprenticeships are co-designed with employers and tailored to ensure your business needs are met. There are two courses to support managers develop their management and leadership skills:
Chartered Management Degree Apprenticeship (CMDA):
This apprenticeship is for professional managers who want to develop all aspects of their management and leadership skills, knowledge, self-awareness, and behaviours. These include strategic decision making, setting direction, and achieving results, building, and leading teams, clear communication, developing skills and motivating others, fostering inclusive and ethical cultures, leading change, project management, financial management, innovation, risk management, & developing stakeholder relationships.
We asked Dr Marianne Highwood (Section Director for Postgraduate and Professional Education at the Business School) to share some of the unique opportunities available to both employees and businesses as part of Business School Chartered Management Degree Apprenticeship (CMDA):
"The course provides a comprehensive and working understanding of business management across many business functions, helping apprentices build their knowledge and skills base.
The course integrates academic learning at degree level with meaningful management experience to support career development.
All-round learning opportunities – on the job, in the classroom, from fellow programme participants and through independent study.
A blend of face-to-face, group, independent and online activities to complement your full-time role in your organisation.
An opportunity to act as an internal 'consultant' to problem solve during class and in assessments, benefiting from peer input.
Supported throughout the programme from a dedicated Personal Academic Tutor and a dedicated workplace mentor."
Senior Leaders Management Degree Apprenticeship (SLMDA):
This apprenticeship is designed for people with several years' work experience and will accelerate your career or help you master your current role. This part-time taught work/study programme has been developed in collaboration with the CMI to assure our programme aligns with the SLMDA Standard. Flexibility to meet any changes to the Standard has been built into programme design, especially in terms of End Point Assessment (EPA). Our Senior Leaders will work and study alongside a broad range of senior managers and leaders, giving them the opportunity to network and learn about collaborative leadership.
"The apprenticeship will meet the demands of an uncertain world, building on our wealth of industry experience, academic knowledge and dedicated lecturers, to give our graduates the edge in competitive times." – SLMDA Programme Director Dr Jake Monk
Are Degree Apprenticeships right for your business and workforce?
Apprenticeships offer a great way of balancing learning in the workplace with studying for a qualification, offering flexibility to those on the programme as well as employers. Canterbury Christ Church University offers a great range of dynamic, industry-focused apprenticeship courses helping employers and employees to succeed. We are continually developing new apprenticeships to respond to market changes and business requirements.
To find out more about apprenticeship opportunities at Canterbury Christ Church University, contact the Enterprise and Engagement Team: b2b@canterbury.ac.uk
---