Canterbury Christ Church University hosted a joyous celebration event to recognise and honour the invaluable contributions made by volunteer school governors in our community. The event served as a testament to their tireless dedication and commitment to enhancing the quality of education and shaping the future of young people in the region.
"Canterbury Christ Church University is proud to be a partner in the Inspiring Governance programme and is committed to the School Governor Champion Charter. Many of our staff are volunteer school governors in our partner and stakeholder schools and education settings, and this is a reflection of our commitment to serve our local communities with a rewarding experience in return. Their invaluable contribution continues a long history of the University working in partnership with schools as well as training many generations of teachers. We place sustainability, including civic engagement, at the heart of our Vision 2030 strategy." 

Vice-Chancellor and Principal Professor Rama Thirunamachandran OBE DL
The event provided an opportunity for school governors to connect and network with their peers, fostering collaboration and sharing best practices. Through engaging discussions and interactive sessions, participants explored strategies to address current educational challenges and opportunities for further improvement.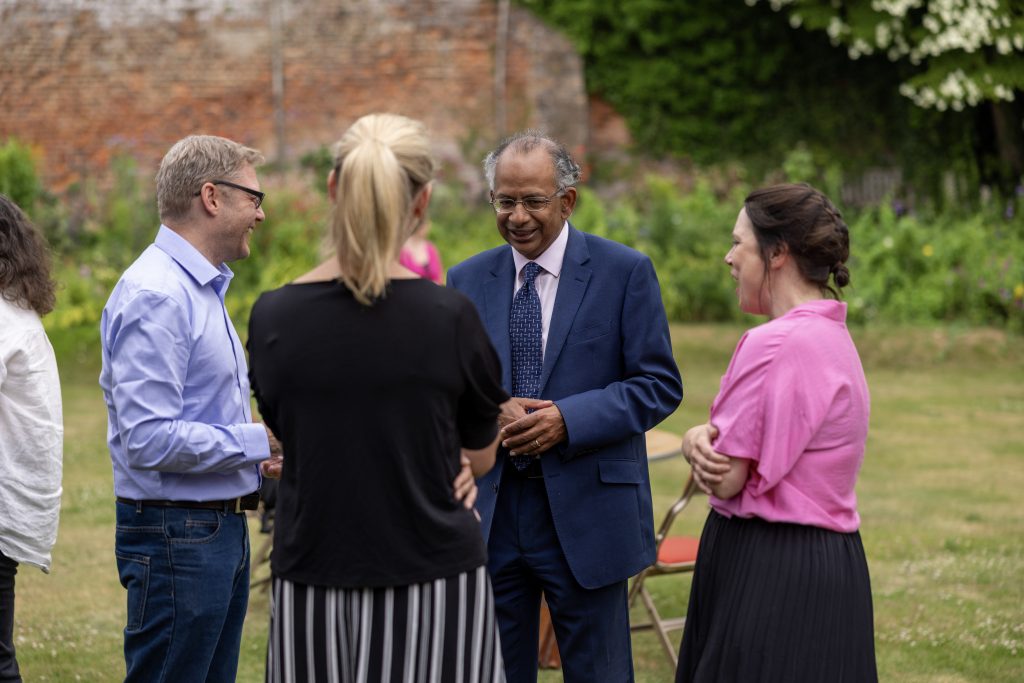 Volunteer school governors play a pivotal role in supporting educational institutions by providing strategic oversight, guidance, and expertise. Their selfless service ensures that schools are governed effectively and operate in the best interests of students, parents, and the wider community.
Lucy Woodward, Public and Community Engagement Manager said "as a university, we have a long history of serving the local community, particularly local schools.  It is wonderful to be able to recognise and celebrate the contribution of our staff who give their time and expertise to support schools in the vital role of school governor, benefiting the lives of young people in education across Kent."
Canterbury Christ Church University extends its deepest appreciation to all volunteer school governors for their unwavering commitment and the positive changes they have brought to our schools. Their dedication is instrumental in shaping the future of our society by nurturing the next generation of leaders and thinkers.
Michelle Stanley, Education Lead Advisor for KCC said: "it is good to know that governors, who are so important to the education of your children and young people, are celebrated in this way."
If you would like to learn more on how to volunteer as a school governor go to:
Sign up here: https://www.inspiringgovernance.org/canterbury-christ-church-university/ 
For any further questions about signing up contact: suzy.broadhead@educationandemployers.org