Discovery Park Tenant: Inhalytic
Tenant Industry: Inhalytic Ltd is an analytical chemistry testing consultancy. We specialize in the analysis of Orally Inhaled and Nasal Drug Products (OINDP's).
Student: Kelsey Cairns, Canterbury Christ Church University, Biochemistry Student, Year 2
Frank Chambers, CEO, Inhalytic:
"My advice to other tenants at Discovery Park is to take these opportunities where they can. Having Kelsey has made a huge difference to the team. As a team, we are more productive, flexible and able to take on a greater workload than previously. Personally, I feel confident that our testing capabilities are securely met".
I was not looking to recruit anyone to the team when I received an email from Canterbury Christ Church Biochemistry student, Kelsey.
Kelsey had two optional modules to choose from in her second year and she chose to look for a three-week work placement. Her tutor knew us and recommended she emailed to ask about the possibility of completing this module with us, at Inhalytic.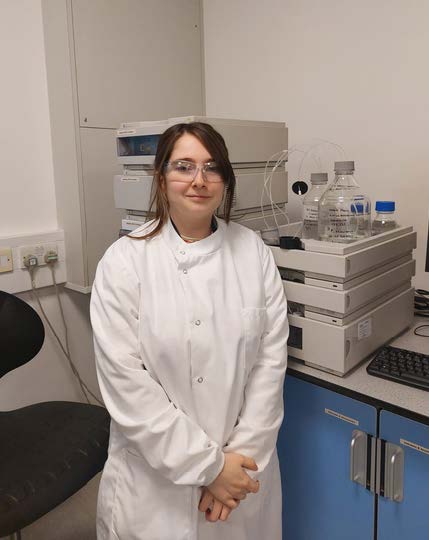 I invited Kelsey in for a discussion and decided I would support her with her request.
In those three weeks we really got a feel for her capabilities, and she felt like a natural fit in the team. I extended her summer work experience by another four weeks and at the end of this time I decided I did not want to lose her.
Kelsey now works for us flexibly on a part-time that fits in with her studies, usually two or three days a week. We look forward to her joining us on a full-time basis after she graduates.
Work placements and a Year in Industry are a great way to get to know someone as they are like an extended interview. It's about finding the right people with the right skills set that can grow in and with your company.
They allow a team to have greater flexibility and to be more productive. The student in return gets a good grounding in Industry.
With Kelsey covering our testing capabilities I feel confident to turn my focus to managing our programmes more effectively and to give clients more of my time.
Kelsey Cairns, CCCU, Biochemistry Student:
My advice to other students is to encourage them to ask their tutors about possible work placements – they know people in Industry.
Reach directly out to companies. The worse case scenario is that they will say no!
My work Experience has been great! From it I received initially 3 weeks work experience followed by a part-time job and the opportunity to join the company full time when I graduate. My experiences here are going to make my CV stand out against other candidates.
From previously studying for an HND in animal conservation I knew that it was the practical aspects of science that really appealed to me.
I started the Biochemistry BSc in 2021 and so far, the practical elements of the course are the ones I have most enjoyed, for example the intensive labs weeks using the new equipment in Verena Holmes building.
This year I had the opportunity to choose between two optional modules, molecular microbiology or a three-week work placement.
I emailed Inhalytic after some advice from my tutor and although the company were not looking to recruit anyone, they invited me for a chat. The three-week work placement followed and they were impressed with my work and extended the placement to seven weeks. After this they offered me a part time role and I know when I graduate I will have the option of a full time role here.
I work flexibly to fit around my studies. Usually 2 – 3 days a week. My role is to test compounds for particle distribution under different conditions to identify the best method for delivering inhaled medicines.
I really enjoy using equipment in the Inhalytic lab in a more hands on way compared to how I might use it at the University. In addition, I have been taught valuable practical skills such as how to maintain our machines such as the HPLC and the NGI.
I have also been given training in the kind of paperwork that is required to meet GMP regulations, so if I ever move to a manufacturing based role I will already have this knowledge.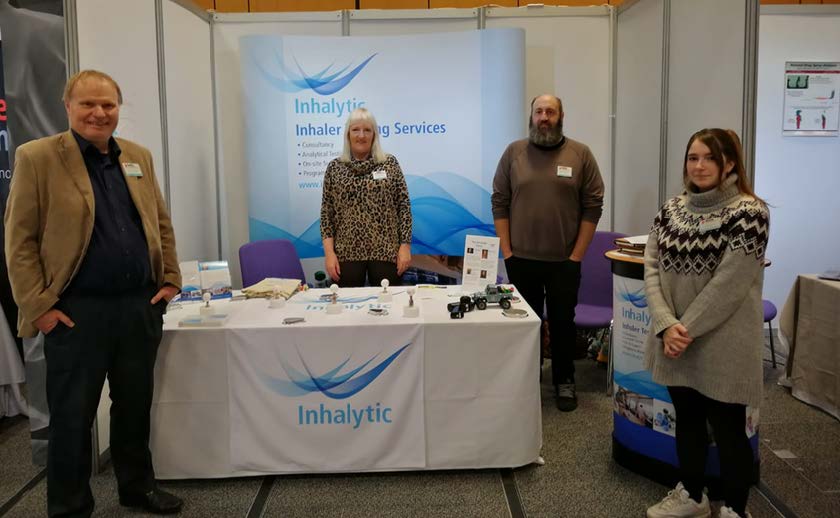 Kelsey also had the opportunity to attend DDL 2022 (Drug Delivery to the Lung) an international conference held for professionals specialising in the field of inhaled pharmaceuticals worldwide.