In collaboration with Hi3 Network, CCCU is proud to welcome Tito Shokunbi, an Intellectual Property Expert and a Business Support Specialist at Kent County council. Tito will be our keynote speaker, providing a talk and a workshop on Intellectual Property. This free event will be a great chance to learn more about this essential area of business, network with other SMEs and learn more about Hi3 Network project.
About our Keynote Speaker and Workshop Presenter, Tito Shokunbi.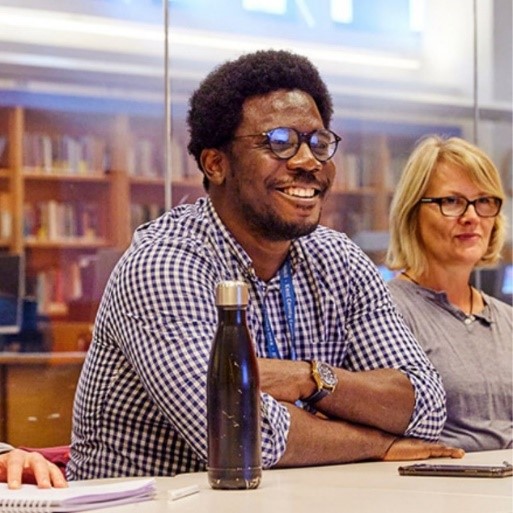 Tito Charles Shokunbi is a Certified Scrum master, a Governance, Risk and Compliance certified professional, a third-party risk management expert and an Information Security expert. He has worked as a business development manager, a brand manager, a radio presenter, and the Head of a business, where he was able to steer the company to high returns on investments. In addition, he has helped start two companies from scratch. He is currently the Business Support Specialist for Business and Intellectual Property Centre of Kent County Council, where he is the Intellectual Property expert, gives 1-2-1 business sessions, and has hosted numerous workshops and webinars and business and intellectual property protection.
Booking Instructions:
To reserve your free space head to: Canterbury Christ Church University's SME Events: Intellectual Property
If you have any questions at all or require further information, please do not hesitate to contact us at b2b@canterbury.ac.uk
We look forward to seeing you there!
When and Where?
Date: Thursday 20th April
Time: 10:30am – 3:30pm
Venue: Augustine Hall
See the full agenda here: Canterbury Christ Church University's SME Events: Intellectual Property
Who are Hi3 Network?
Hi3 Network is defining the future of moving-image, screen-based and creative technologies through innovative research and development. A network of specialists, researchers, and businesses developing new products, services, experiences, and new research at our hubs in Canterbury, Folkestone, and Maidstone. Technologies we are working in are virtual reality, augmented reality, mixed reality, motion capture, virtual production, computer-generated imagery, gaming, animation, eSports, etc.
Hi3 Network is a £6.1m project that is part-funded by the European Development Fund. The partners are London South Bank University, Screen South, Creative Folkestone, Canterbury Christ Church University, and Maidstone Television Studios.
Delivery for the project ends in June 2023.