We're all familiar with the stats: fewer than 9% of the engineering workforce is female and only 6% of registered engineers and technicians are women. The question on everyone's minds is how to close the gap. As the industry association representing the manufacturing industry, EEF hears first hand from manufacturers on their desperate skills gap and their desire to recruit more skilled women into their workforce.
We believe there are two ways the industry can encourage women into the industry and support them once they've started their career:
Apprenticeships
Apprenticeships will prove the key to filling the skills gap in manufacturing in general, and in getting more women into the industry particularly. We've seen at our own apprenticeship training facility in Aston that there are an impressive number of stand-out young women each year. We've profiled a few of these women and how they got into the industry:
Mentoring
To mark International Women in Engineering Day 2017, I wrote about the importance of properly mentoring to keep women in the industry and moving into leadership positions at their organisations. This was echoed in a recent article in The Atlantic, which highlighted a study that found "female engineering undergraduates who are paired with a female mentor felt more motivated, more self-assured, and less anxious than those who had either no mentor or a male one. They were less likely to drop out of their courses, and keener to look for engineering jobs after they graduated."
Part of this mentorship involves identifying female engineers who have achieved success in their field to serve as role models for what can be achieved. At EEF, we've created a Women in Manufacturing page dedicated to identifying and profiling women who have achieved success in manufacturing. You can't help but be inspired by these women, many of whom actively support younger women entering the industry.
We hope you will join us in marking #INWED17 and #womeninmfg on Twitter, and share your story of how we can close the gender gap.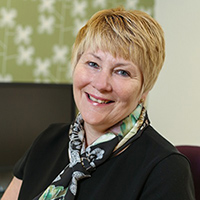 By Caroline Gumble, COO at EEF, the manufacturers' organisation