CCCU team wins HEFCE Catalyst Fund grant for 'Traffic Lights Tool' student toolkit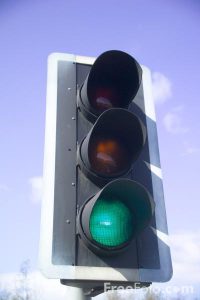 Rayya Ghul, Head of Academic Professional Development, Marian McCormick, Principal Lecturer (Learning and Teaching), and Chris Harvey, Senior Lecturer in the School of Human and Life Science have won a HEFCE Catalyst Fund award that provides investment for short-term project-based activity related to innovations in learning and teaching and supporting student success.
The funding will be used to pilot the use of a collaborative learning toolkit across the University. The toolkit comprises three tools which can be used either individually or together to support and extend different aspects of student learning. It can be used to support both academic and personal development, as the tools encourage students to adopt an incremental view of learning which acknowledges prior learning and skills; identifies opportunities for development and highlights areas of perceived potential difficulty or challenge.  
Students are supported to identify their own learning strengths; set learning goals and track their own progress and needs as they learn. Working collaboratively with tutors to define workable goals helps to develop a sense of independence and encourages conscious links with prior learning and transferable skills. 
Early results have shown that the toolkit's greatest potential is in the area of self-regulation with students taking increased responsibility for their own learning as they develop the ability to appraise, monitor and regulate their progress against identified skill development needs. 
Marian said: "We are grateful for all the support we have received from colleagues across the University who have expressed interest in setting up projects to develop the use of the toolkit within their programmes, and to see how the ideas might be used to support students in a range of contexts and at different stages of their academic journeys." 
Pilots are under development in a range of areas including Foundation degrees, undergraduate programmes, postgraduate taught programmes and post-registration health programmes. Each project will be supported to identify specific areas of the curriculum where the toolkit could be used to support student engagement and progression.    
The pilots will be evaluated over an 18-month period.