To unenroll another instructor from your Ultra Blackboard the instructor firstly needs to be demoted to a student role before it is possible to remove them completely from your Blackboard.
From within the Blackboard select Class Register
Select the three dots next to the instructor's name and select Edit member information:

From the right-hand panel that opens select the Role field, and use the drop-down to select Student and then select Save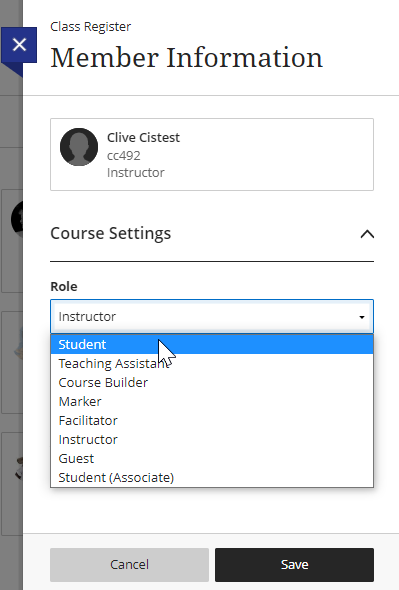 You may receive a 'Sorry! Your name isn't on the list' message appear on the screen – this is a known bug which has been reported to Blackboard, simply click Close on the message – this in turn may boot you out of the Blackboard.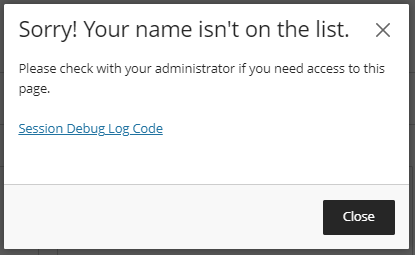 Simply go back into the Blackboard and select Class Register
The Instructor name that you just selected should now appear as a student
Select the three dots again against the name and select Edit member information
At the top of the right-hand panel that opens you should see a 'dustbin' icon, click on this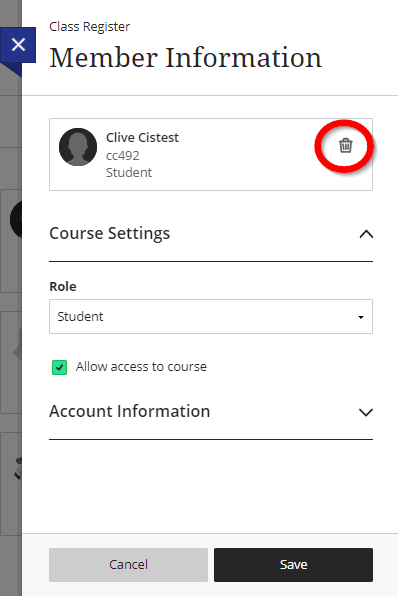 A 'Remove Member?' message will appear, simply click on Remove Member
That Instructor will now be removed.